5 Marvel Movies That Could Be Directly Affected By WandaVision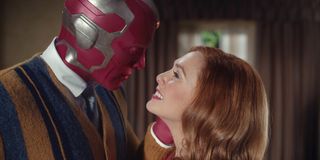 WandaVision marks a massive step into the future for the Marvel Cinematic Universe. While it's certainly true that the franchise has dabbled in small screen action before, with series both airing on ABC and streaming on Netflix and Hulu, now a new era has begun that will see the stories that play out episodically have a real impact on the blockbuster stories told in the films. And while we won't have any specific information about that impact until the upcoming Disney+ show is actually airing and the theatrical releases start rolling again, there are some strong guesses to be made regarding which projects will ultimately be influenced.
Between the various plot elements that have been revealed and the characters that are set to appear, there are some educated guesses to be made about the lingering effects of WandaVision in Phase 4 and beyond of the Marvel Cinematic Universe, and of all of the big titles that are set to come out in the next two years there are specifically five that stand out. Why? Well, let's dig into it!
Doctor Strange In The Multiverse Of Madness
Let's start with what is the most obvious choice in this conversation – mostly because it's the only instance where we actually have firm confirmation of a link between WandaVision and an upcoming blockbuster. When the Disney+ series was first confirmed at San Diego Comic-Con 2019, Marvel Studios President Kevin Feige also tied the announcement directly to the developing Doctor Strange In The Multiverse Of Madness. The Sam Raimi-directed film isn't presently set to come out until March 2022, but what's key to know is that Elizabeth Olsen's Scarlet Witch will be featured as a key supporting character in the movie and that the story will pick up with her in the aftermath of the show. Without actually knowing where WandaVision leaves the character we can't say with any certainty what to expect from that move, or how it is going to influence the film's story, but the larger point is that there is suggestion it will be essential viewing prior to the Doctor Strange sequel.
Spider-Man: Far From Home Sequel
Here we start with the more speculative side of things, and it's driven by a kind of transitive logic. Following the pattern of Iron Man being in Spider-Man: Homecoming and Nick Fury being in Spider-Man: Far From Home, news broke this past fall that Peter Parker is going to have another mentor presence in his life in his untitled third MCU movie, as it's been announced that Doctor Strange will be a part of the supporting cast. This is where that transitive element kicks in. Given the presence of the Master of the Mystic Arts, it stands to a certain amount of reason that the film will find some way to set up the events of Doctor Strange In The Multiverse Of Madness – and if that's the case it's entirely possible that there will be at least a reference, if not direct influence, from the events that come out of WandaVision.
Captain Marvel 2
Moving from story-based speculation to character-based speculation, one of the most interesting early mysteries about WandaVision is the presence of Monica Rambeau (who is being played by Teyonah Parris). We have no idea what her role in the show will be, and the trailers suggest she doesn't exactly know either, but what's impossible to ignore is the potential it gives the Disney+ original to connect with Captain Marvel's terrain in the Marvel Cinematic Universe. Audiences were introduced to Monica as an 11-year-old played by Akira Akbar in Captain Marvel, and it's been confirmed that Parris will follow-up her performance in WandaVision with a role in 2022's Captain Marvel II. That in mind, the series and the blockbuster essentially must be connected… provided that there isn't some kind of twist that reveals it's all a dream, there's some kind of continuity wipe, etc.
Thor: Love And Thunder
Digging deeper into the WandaVision supporting cast, another interesting name that stands out is Darcy Lewis (with Kat Dennings returning to the part). We haven't actually seen Darcy since 2013 and the events of Thor: The Dark World, as Thor: Ragnarok notably only featured a couple scenes set on Earth, so we don't really know much about what she's been up to in the last few years – thus making her presence in the Disney+ series mysterious. It's primarily because of the perception of her as a Thor character that makes us wonder if the show might be setting her up for a return in Thor: Love And Thunder, and while that may seem like a loose bit of speculation, we will toss this into the mix: Darcy was a political science major in college, and that education could come in handy for Valkyrie as she works to maintain order in Earthbound Asgard.
Ant-Man And The Wasp: Quantumania
Lastly we have Ant-Man And The Wasp: Quantumania – which admittedly is so far off that it doesn't even have a release date, but there are a couple of reasons why it may ultimately feel some reverberations from the events of WandaVision. The looser element is the presence of Randall Park as Jimmy Woo, who we previously got to meet through the adventure in Ant-Man And The Wasp, but much more significant is the whole reality shifting element. Between the weirdness of the Disney+ show and the expectation that things will only get exponentially weirder via Doctor Strange In The Multiverse Of Madness, it doesn't seem impossible to believe that the third chapter in the story of Scott Lang and Hope van Dyne and their dealings with the Quantum Realm will be looped into the chaos.
What do you make our speculation here? Do you think that the events of WandaVision will be influential enough to touch all of these films, some of them, or none of them (with the exception of Doctor Strange 2)? Hit the comments section with your thoughts, feelings, and opinions, and stay tuned for plenty more of coverage of the new Disney+ show here on CinemaBlend!
Your Daily Blend of Entertainment News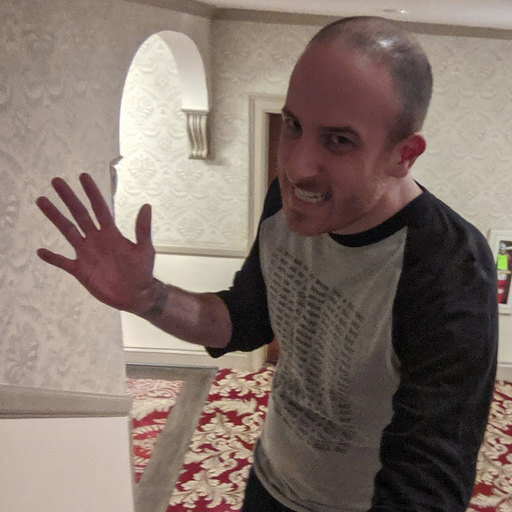 Assistant Managing Editor
NJ native who calls LA home and lives in a Dreamatorium. A decade-plus CinemaBlend veteran who is endlessly enthusiastic about the career he's dreamt of since seventh grade.