5 Reasons Why Tom Holland's Spider-Man 3 Should Not Be A Spider-Verse Movie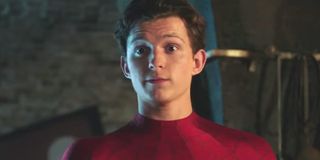 (Image credit: (Marvel))
If you're a big fan of the Spider-Man movies, it's been a wild few months. As Tom Holland has suited back up to play the hero for Jon Watts' not-yet-titled third Spidey film, we've heard some confident reports that point to the upcoming film opening up the multiverse and inviting in Jamie Foxx's Electro from The Amazing Spider-Man 2 (he confirmed it in a now deleted post) and Alfred Molina's Doctor Octopus from Spider-Man 2. To stretch the event film even further, we've also spotted clues that the former Spider-Men, Tobey Maguire and Andrew Garfield, could come into play too. If this is really happening, it'd be insanity!
Could the MCU really pull off a movie-bending Spider-Verse movie featuring all three Spider-Man actors and some of their adversaries? At this point, I truly believe anything is possible under the umbrella of Marvel Studios. The real question I want to explore here isn't if Spider-Man 3 will be a Spider-Verse movie, but whether it should actually happen then and there. Have you stopped to think about it? It may not be the next great move in favor of the franchise. Let's talk it through:
Tom Holland's Peter Parker Has Yet To Have His Own Movie
First, I should clear something up. I love the idea of seeing all three Spideys come together in one film through the multiverse. It has the potential to give me the single greatest geek-out moment as a longtime Spider-Man fan. But, I'm also invested in the world that Marvel Studios is creating with Tom Holland's Peter Parker in particular. It's nice to see an actor actually look like a high schooler for once in a Spider-Man movie, and Homecoming and Far From Home really nailed the tone for these films.
But there's also something missing, as they've also been so interlaced into the greater Marvel universe. Homecoming was as much of a continuation of Tony Stark's arc as a character as it was an origin movie for Tom Holland. And Far From Home also had lengthy ties to Stark's legacy and the repercussions of Avengers: Endgame. There has yet to be a Spider-Man movie in the MCU that is truly Spidey's movie. He's been swinging on training webs, and a Spider-Verse movie wouldn't take them off.
The MCU's Spider-Man Needs To Outgrow Its Mentor Phase
Since his introduction in Captain America: Civil War, Tom Holland's Spider-Man has served as the "baby" of the Avengers, who is always being taught a new lesson or being monitored by another character. It's been nice to see this dynamic play out after some more lonely Spider-Man movies involving the hero spending more time in his room and out on the streets fighting crime solo. But come on now, Tom Holland's character has seriously seen some shit! It's time to leave the mentors at the door for his standalone movies and let him be a hero in his own right.
In lieu of Tony Stark's death, Benedict Cumberbatch's Doctor Strange reportedly is going to take over the "mentor" role in some degree in the third Spider-Man movie, and as we know that Doctor Strange 2 is officially titled Doctor Strange in The Multiverse of Madness, he'd likely be Spidey's way to meet alternate versions of himself. But if we open that portal and they work together as more seasoned Spideys, we're adding additional mentors and inspirations for Tom Holland's Peter to draw from before we've even seen what he could be on his own.
There Are A Lot Of Exciting Developments Far From Home Set Up
The way we can have the best of both worlds is if this Spider-Man 3 is not a Spider-Verse movie, but a set-up to the fourth movie exploring the multiverse. Within the third movie, there's already so much happening. For one, everyone knows that Peter Parker is Spider-Man now, and that's a huge reveal. Peter Parker perhaps becoming a celebrity and being framed for murder by Mysterio is a lot for the movie to work with. Think about all the villains who could come out of the woodwork to threaten Spider-Man or how it might affect the hero's journey.
Per recent set photos, there seems like there will be a divide among the public community. Posters featuring Mysterio with "I Believe" written have been spotted, along with others that read "Citizens to Defend Spidey." The movie could really focus on the public's perception and interest in superheroes (especially following Avengers: Endgame) in a really interesting way, and taking us to different dimensions so fast would be a wasted opportunity. Oh, and will Zendaya's MJ ever get a larger role in the franchise?
The Past Two Spider-Man Franchises Have Lost Fans With Overstuffing
May I remind you of the last Spider-Man 3 and The Amazing Spider-Man 2? Every time a Spider-Man movie has gone too big with introducing new characters and villains, fans stopped being interested and a new Spider-Man vision came along. It's kind of a bummer to hear so many people hyping up a Spider-Verse and Sinister Six component for the new Spider-Man 3 when it may not be such a great idea to have so much happening all at once.
Spider-Man has always been a character-driven franchise that needs to be grounded. Blowing it up is so many directions, including having the actor need to form unique bonds with Tobey's Spider-Man and Andrew's Spider-Man without it looking wonky, serving the story and creating a scale big enough to call for a massive team-up between them, is A LOT for a movie to do. It's not exactly the best decision when thus far, this film series has mostly focused on Peter and Iron Man's bond.
The Animation Side Of The Spider-Verse Has It Covered
One last point to make here is the fact that Spider-Man: Into the Spider-Verse happened, and it was incredible. Moviegoing audiences have already been introduced to the concept, so it's not exactly fresh. Adding in an already-used movie idea with older movie characters who we've already seen explored greatly instead of a solo Tom Holland Spider-Man movie feels more like Marvel fan fiction than the actual plot of a movie I'm ready to see. We can take Spider-Man in all sorts of cool corners, let's just not back him in one all at once.
I certainly trust Marvel Studios with Spider-Man, and I'm excited to see what's going on with the next Spider-Man movie, but I'm afraid these rumors have blown up expectations too high for it and made some of lose perspective of what we'd actually like to see from the character. What do you think? Do you want to see Tom Holland's Spider-Man 3 swing into the Spider-Verse, are you willing to wait longer at least, or not at all? Vote in our poll below.
This poll is no longer available.
Your Daily Blend of Entertainment News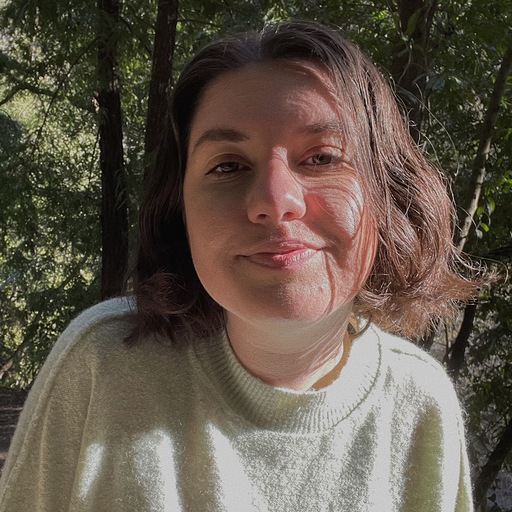 YA genre tribute. Horror May Queen. Word webslinger. All her writing should be read in Sarah Connor's Terminator 2 voice over.