5 Ways Disney California Adventure Is Actually Better Than Disneyland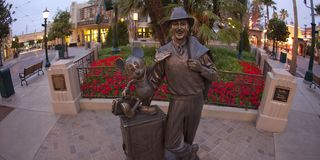 Walt Disney basically changed the world in 1955 when he built Disneyland. While Magic Kingdom and Walt Disney World as a whole has since taken over the title of the biggest and most popular theme park resort in the world, there's something simply iconic when it comes to that original location. Disneyland is, after all, the happiest place on Earth. It was going to be essentially impossible for any theme park to contend with Disneyland, even one that was built by Disney and placed across the street. However, 20 years ago today, Disneyland became the Disneyland Resort with the opening of its second theme park, Disney's California Adventure.
DCA, as it is known, received a lukewarm response when it opened. The entire concept of the park being a place where one could mimic a vacation covering all the different regions of the state of California, that was in the state of California, was questionable to start. A major redesign and expansion plan was undertaken in 2007 to try and give the park new life, and Disney California Adventure is now seen as a much more impressive theme park, though it still sees a fraction of the guests compared to Disneyland proper. Having said that, on this special anniversary date, it's a good time to point out all the things that Disney California Adventure actually does better than Disneyland.
Buena Vista Street
Main Street USA is one of the most iconic places in the world of theme parks, but for my money, DCA's Buena Vista Street is a far superior entry point for a theme park. Main Street USA is designed to feel like a classic slice of Americana, and while it's in part inspired by Walt's memories of growing up in Marcelene, Missouri, the fact is that Main Street USA never existed, and it feels that way. Buena Vista Street, however, feels like a step back in time to classic Hollywood. With the Carthay Circle Restaurant at the end of the street, a real place where Snow White and the Seven Dwarfs originally premiered, it still has that Disney magic, but in a way that feels more tangible. And on Dapper Day, there's really no place else to be seen.
Better Restaurants
At some point, you have to eat, and if you're already spending some serious money on your Disneyland vacation, you want to get something for that money. When it comes to nice places to sit down and have a real meal. Disney California Adventure just has better options, and more of them. The only location at Disneyland that's a true not-to-be-missed experience, at least that most of us can afford, is the Blue Bayou, which lets you enjoy your meal inside Pirates of the Caribbean. The location is amazing, but the actual menu doesn't live up to the setting. I'd much rather dine at the Carthay Circle restaurant or the even the Wine Country Trattoria. The fact that you can actually have wine or a cocktail with your meal there is an added bonus, but that's not even the reason these spots are better. If you like good food, DCA is the place to be.
World Of Color
The real Disney magic starts at night. Nighttime spectaculars are some of the greatest attractions at any Disney Park, and each one has its own signature attraction. Disneyland has Fantasmic!, which is a great show, and the one at Disneyland is a cut above the version found at Disney's Hollywood Studios. But neither one holds a candle to World of Color. The water spectacular is like watching the fountains at the Bellagio on steroids. The show has fewer moving parts than Fantasmic!, which means it's easier to put together new versions for holidays or other special events, and they do. The combination of water, fire, music and your favorite Disney characters come together to produce something truly magical. If you only have time for one nighttime event at Disneyland resort, this is the one to see.
Disney California Adventure Festivals
I love Disney California Adventure for many of the same reasons I love Epcot at Walt Disney World, and one of those reasons is that they're both the places where all the cool events happen. DCA has its own Food & Wine Festival, just like Epcot, and it's also the park where we see the Oogie Boogie Bash at Halloween, a Chinese New Year event and the Festival of Holidays celebration at the end of the year. Each of them brings something new and different to the park. You get special parades, new attractions, activities for kids and adults and, of course, lots of limited time food. That makes it worth it to go back to DCA at all the different times of the year when Disneyland is often a lot more static.
DCA's Evening Events
I know I said earlier that the fact that you could have an adult beverage with dinner wasn't the reason the restaurants at Disney California Adventure were better, and I stand by that. However, the fact that you can have an adult drink in the park is a nice additional benefit. The fact that DCA has had straight up parties which, while they work for all ages, are especially nice for a more mature guests, makes it even better. Starting in 2010 DCA hosted ElecTRONica, an evening event with a DJ and a dance floor modeled after the End of Line club from Tron: Legacy. This was followed by the Mad T Party, which featured a cover band made up of members inspired by the live-action Alice in Wonderland movie. Yes, it was as insane as it sounds, but it was also unlike anything you'd find at Disneyland. Here's to hoping that once crowds can gather once more, something along these lines returns to the park.
I'm not saying Disney California Adventure is a better park overall than Disneyland. If I only had one day to spend at Disneyland Resort, I would almost certainly spend it at Disneyland. At the same time, the one thing I'd love to do more than anything right now is grab a seat in the bar at Carthay Circle and order a drink. DCA has its charms and there are certainly things to enjoy there that you simply won't find anyplace else. I'm looking forward to returning there as much as I am Disneyland. Happy Birthday, DCA.
Your Daily Blend of Entertainment News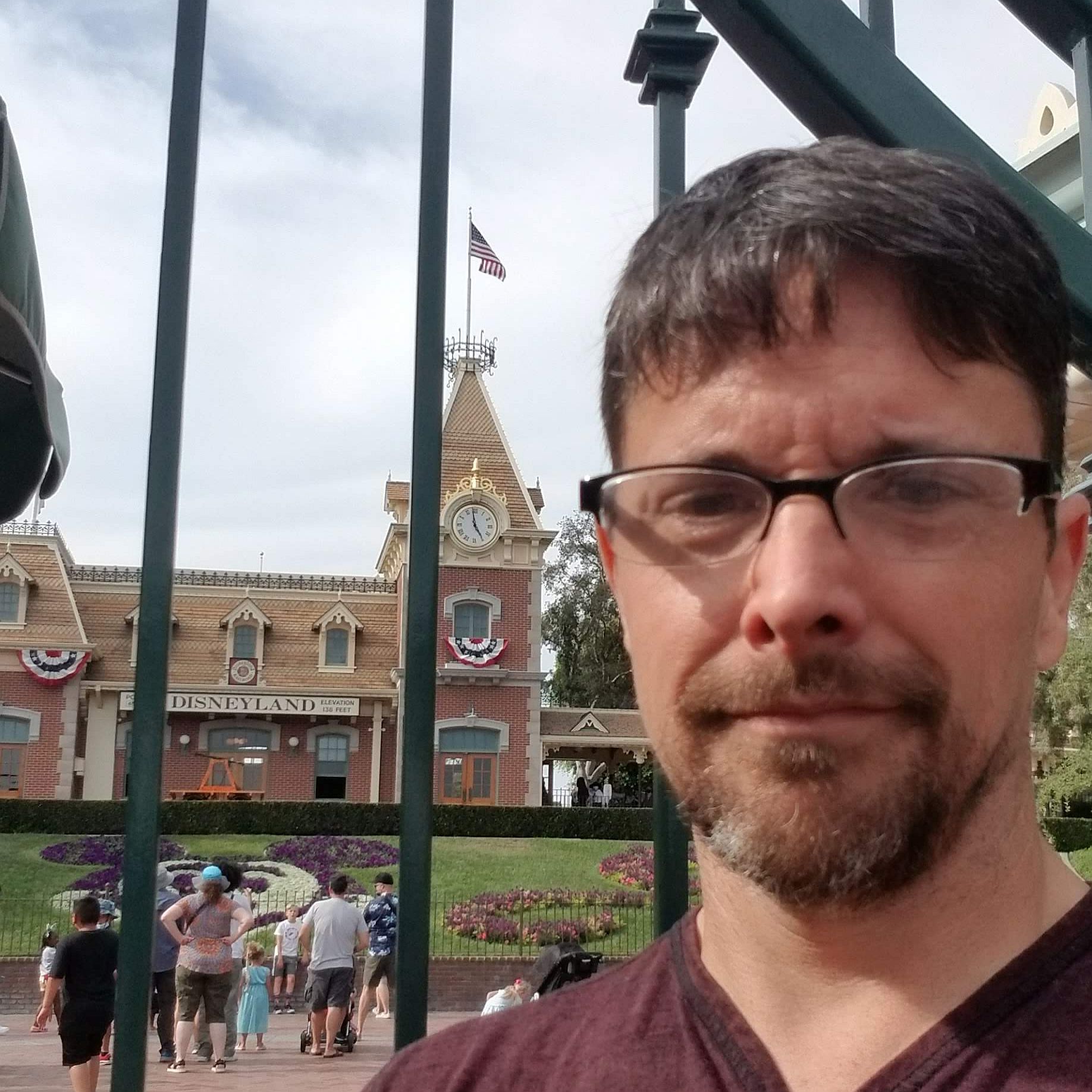 Content Producer/Theme Park Beat
CinemaBlend's resident theme park junkie and amateur Disney historian. Armchair Imagineer. Epcot Stan. Future Club 33 Member.