Christopher Plummer's Best Roles, Ranked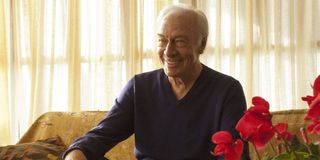 On February 5, 2021, the world lost one of its greatest actors with the death of legend of the screen and stage Christopher Plummer. The 91-year-old actor, who appeared in 119 movies, 71 television series, and 17 theatre productions throughout his decades-long career, bringing some of the most unforgettable characters to life in a way few, if any, could pull off with as much grace, style, and confidence. From career-defining roles in classics like The Sound of Music to modern classics like Beginners and Knives Out, there are dozens of Christopher Plummer movies that have withstood the test of time.
With performances going all the way back to the early 1950s to ones that have yet to reach audiences in 2021, Christopher Plummer's legacy is one that should be remembered fondly for he gave us his all until his final breath. And while I would love to break down each of Plummer's roles, small and large, for the sake of brevity, I've put together this list of his ten best performances, ranked from great to greatest.
10. Inside Man (Arthur Case)
Christopher Plummer is often remembered for his more friendly characters like Captain Georg von Trapp in the 1965 musical The Sound of Music and his Oscar-winning performance in 2010's Beginners, but the decorated actor could pull off an evil villain with something to hide better than most. Such is the case for the 2006 Spike Lee joint Inside Man in which Plummer portrays Arthur Case, the chairman of the board of directors of the bank at the center of a major heist and hostage situation.
Throughout much of the movie, the audience doesn't fully understand just why Arthur Case is attempting to prevent certain items of his from being found, but it's easy to tell by his fidgety demeanor and persistence in taking care of the matter in the quietest of manners. Once the truth comes out and we learn that Case has a past full of war crimes and crimes against humanity, we become fully aware as to why the bank chairman did all he could to prevent his dark past from resurfacing.
9. All The Money In The World (J. Paul Getty)
Ridley Scott's 2017 crime thriller All the Money in the World may not be anyone's favorite movie from the acclaimed director or anyone in the cast, but the fact that Christopher Plummer was hired to replace Kevin Spacey just two months before the film's release earns it a spot on this list. Shortly after sexual abuse allegations against Spacey surfaced in October 2017, Plummer was brought in to portray J. Paul Getty, the multi-billionaire oil tycoon who refused to give in to kidnappers' demands when his grandson was held hostage in 1973.
The fact Christopher Plummer was able to come in at short notice, learn all his lines, become the commanding figure, and complete a series of reshoots in a little over a week is something that will be talked about for years to come. And everyone else seems to think so as well considering Plummer received Academy Award and Golden Globe nominations following its December 2017 release.
8. The Thorn Birds (Archbishop Vittorio di Contini-Verchese)
In addition to appearing in scores of movies throughout his career, Christopher Plummer also had a successful television career, and one the titles that comes up the most is the 1983 miniseries The Thorn Birds. While Plummer doesn't play the main character in this four-part, ten-hour sprawling epic about a priest having a forbidden love affair that can't carry on, the late actor's portrayal of Archbishop Vittorio di Contini-Verchese remains one of the bright spots of the ABC production.
Christopher Plummer's ability to portray the good nature of Catholic dignitary while also showing off his chops when his character begins planning things of his own is something to behold. And while The Thorn Birds typically doesn't come up in the discussion of Plummer's best roles, it's one that shouldn't be forgotten.
7. A Beautiful Mind (Dr. Rosen)
Ron Howard's 2001 Academy Award-winning biographical drama A Beautiful Mind is mostly remembered for the phenomenal portrayal of John Nash by Russell Crowe, but the supporting cast, which includes Christopher Plummer as psychiatrist Dr. Rosen, is nothing to overlook. Throughout the movie, we watch as Dr. Rosen attempts to treat Nash's deteriorating mental state due to his schizophrenia, even if the brilliant mathematician sees Plummer's character as his own personal villain.
The way in which Plummer navigates the role and the events of the movie adds a level of authority to A Beautiful Mind that takes it from a great movie to one of the best of the 21st Century. Also, the way in which Plummer's character provides much-needed exposition without coming off as much is further proof of his brilliant acting.
6. The Man Who Would Be King (Rudyard Kipling)
John Huston's 1975 epic The Man Who Would Be King mostly follows the exploits of two British soldiers-turned-adventurers played by Sean Connery and Michael Caine, but Christopher Plummer's Richard Kipling (the name given to the narrator of the real Kipling's 1888 novella of the same name) does a remarkable job of serving as an almost tour guide for the audience watching the story unfold. Not as over-the-top or charismatic as the film's two leads, Plummer's Kipling remains the voice of reason at times and has a cool-headedness about him that is truly something to behold.
5. Up (Charles F. Muntz)
By the time Christopher Plummer voiced the famed explorer-turned-villain Charles F. Muntz in Pixar's Up, he was already well-established in the voice acting field, having earned a Primetime Emmy for his work on the animated series Madeline, as well as other critically acclaimed projects like An American Tail. Still, though, Plummer's voice work in 2009 emotionally-charged adventure story remains at the top of the list of his animated works, and entire filmography for that matter.
Convincing in his performance, first as the eager explorer oozing charm, and then as the dastardly and mentally unstable elderly man who'll stop at nothing to get home, Christopher Plummer helps make Up a movie that is remembered for more than just its heartbreaking opening chapter.
4. Knives Out (Harlan Thrombey)
With a cast that includes Daniel Craig, Chris Evans, Ana de Armas, Jamie Lee Curtis, and countless others, you would think that it would be hard to stand out in the crowd in Rian Johnson's 2019 whodunit comedy, but not for Christopher Plummer. The late actor's performance as Harlan Thrombey, the mystery novelist whose suicide kickstarts the film's plot is beyond amazing and remains one of the best in the whole production, which is saying something.
The way Christopher Plummer is able to play off his costars (especially in a certain scene with Ana de Armas' character Marta) is brilliant and should be studied by aspiring thespians around the world. And despite the brief time on screen, Plummer makes the most of it and gets more out of a few minutes than most could get out an entire movie. Time to watch it again.
3. The Insider (Mike Wallace)
The Insider, Michael Mann's 1999 drama centering on a fictionalized account of a true story of a tobacco industry whistleblower on the CBS program 60 Minutes is one of those movies that's so good and features a cast that's so strong, it's hard to believe it's not a bigger deal. With everyone from Al Pacino to Russell Crowe to Philip Baker Hall firing at all cylinders, this movie is an intense and oftentimes frustrating account into the evildoings of large corporations.
And in the middle of it all is Christopher Plummer in his portrayal of the late journalist Mike Wallace as he covers the 60 Minutes story. And while not always viewed as the hero, or willing to stand for what is right in some cases, Plummer's version of the famous reporter is a well-rounded character that comes off as living, breathing human isn't afraid to admit they are wrong.
2. Beginners (Hal Fields)
After watching Christopher Plummer's portrayal of Hal Fields in Mike Mills' 2011 romantic dramedy Beginners, it should come as no surprise as to why the late actor received his first and only Oscar for his heartbreaking yet inspiring performance of a man coming to terms with both his identity and mortality in the final years of his life. Coming out of the closet following the death of his wife, the widower finds new meaning in life and finally accepts who is as a person and explains as much to his son Oliver played by Ewan McGregor.
There is a certain charm to Beginners that prevent me from growing tired of this lovingly poignant story despite watching it dozens of times since its release. The chemistry between the cast, the pacing of the story that allows things to play out, and tone of the film make it all that much better.
1. The Sound Of Music (Captain Georg von Trapp)
This should come as no surprise, but Christopher Plummer's performance as Captain Georg von Trapp in the 1965 musical sensation The Sound of Music is hands down the actor's best role, even if he wasn't too fond of the movie following its release. The way in which Plummer's von Trapp transforms from a strict military officer and patriarch of a family consisting of musically talented yet disobedient children into a loving, caring man upon meeting and falling for Julie Andrew's Maria is so brilliant it makes you forget the movie ends with the family on the run from Nazis.
There are plenty of reasons The Sound of Music remains as popular today as it was upon its release some 55 years ago, and Christopher Plummer's iconic performance is near the top of that list.
These are the ten best Christopher Plummer roles but this doesn't mean these are the only good roles from his miraculous career. Over the years, Plummer killed it in movies like David Fincher's 2011 remake of The Girl with the Dragon Tattoo, 12 Monkeys, and even The Return of the Pink Panther. With stage productions at multiple legendary theatres on Broadway and countless television appearances, it's safe to say Plummer's career was one for the ages.
Your Daily Blend of Entertainment News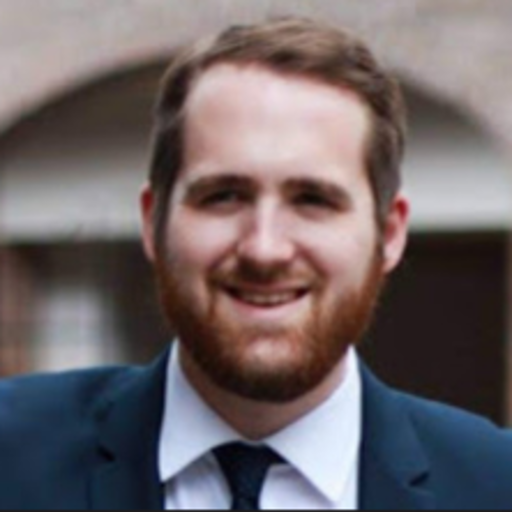 Philip grew up in Louisiana (not New Orleans) before moving to St. Louis after graduating from Louisiana State University-Shreveport. When he's not writing about movies or television, Philip can be found being chased by his three kids, telling his dogs to stop barking at the mailman, or yelling about professional wrestling to his wife. If the stars properly align, he will talk about For Love Of The Game being the best baseball movie of all time.