What The Knives Out Cast Has Been Up To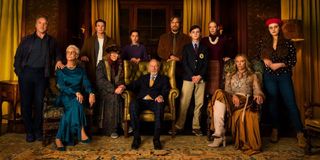 Rian Johnson's murder mystery Knives Out evokes the feel of classic mysteries like those of the Agatha Christie collection, and it has a comedic tone similar to Clue. Knives Out was a runaway hit for Johnson, earning him critical praise and box office success. A major reason for the film's popularity was the ensemble all-star cast lead by Chris Evans. People flocked to the film because of these a-listers but they enjoyed it because of the clever script and performances.
Since Knives Out, most of the cast has remained busy and booked--appearing in TV shows, movies, theater, and so-on. If you're dying to know what projects the Knives Out cast will be doing next, then look no further.
Daniel Craig (Benoit Blanc)
Daniel Craig played lead detective Benoit Blanc in Knives Out. He was the one leading the charge to solve the case of who killed author Harlan Thrombey (Christopher Plummer). Craig will conclude his run as James Bond when No Time To Die hits theaters in April 2021.
Craig will reprise his role as detective Blanc in the upcoming Knives Out sequel. Not much is known about the sequel, but it will likely involve a new set of suspects and a new murder mystery.
Ana de Armas (Marta Cabrera)
Ana de Armas plays Harlan's beloved nurse Marta. Originally, she believes herself responsible for Harlan's death, but then gets involved in trying to uncover the truth behind it. Ana de Armas has been one of the busiest since Knives Out. She appeared in the British crime thriller The Informer. She then appeared in the Netflix original movie Wasp Network with Penelope Cruz, Edgar Ramirez, and Gael Garcia Bernal.
De Armas also appeared in another Netflix original movie: The Night Clerk. This one stars de Armas, John Leguizamo, Helen Hunt, and Tye Sheridan. It involves a hotel night clerk being the center of a murder investigation. She also appeared in Netflix's bio-pic Sergio about UN diplomat Sergio Vieira de Mello.
Ana de Armas will appear alongside Craig again in No Time to Die. The Cuban actress will make history when she plays Marilyn Monroe in the upcoming movie Blonde. She'll also star alongside Ben Affleck in Deep Water.
Chris Evans (Hugh Ransom Drysdale)
Chris Evans' character Ransom is the eldest grandson of Harlan. They have a disagreement and they fight before Harlan's death. Ransom also is the family member most helpful with the case to find his grandfather's murder, and he enjoys a knitted sweater.
Without having another Marvel movie to film, Evans was able to join the world of TV with Defending Jacob. In the Apple TV series, Evans plays an assistant district attorney whose life gets turned upside down when his 14-year-old son is accused of being involved in a murder. Jaeden Martell who also played a Jacob in Knives Out co-stars in Defending Jacob with Evans and Michelle Dockery. The series streamed on AppleTV from April to May 2020. Netflix has commissioned a project called The Gray Man that stars Evans and Ryan Gosling. The Russo brothers will direct it.
Evans is also rumored to be playing Orin Scrivello in the Little Shop of Horrors remake. Orin is the psycho dentist and abusive ex-boyfriend of Audrey. Steve Martin played this character in the 1986 version.
Jamie Lee Curtis (Linda Drysdale)
In Knives Out, Jamie Lee Curtis plays Linda Drysdale, Harlan's daughter and a suspect in his murder. Curtis voiced the character of Agent Bruchstein for the FX animated series Archer. The Halloween actress is set to reprise her role as Laurie Strode for two additional Halloween movies: Halloween Kills and Halloween Ends.
Curtis will also appear in the A24 sci-fi film Everything Everywhere All At Once. The film stars Michelle Yeoh, Stephanie Hsu, James Hong, and Jonathan Ke Quan.
Michael Shannon (Walt Thrombey)
Walt is Harlan's son and the one who works in his publishing company. He's fired by Harlan right before his death, making him a prime suspect in the case. Michael Shannon appeared in the Broadhurst Theatre production of Frankie and Johnny in the Clair de Lune. He played Johnny from May 4th to July 28, 2019.
Shannon will join an ensemble cast in the adaptation of Liane Moriarty's book Nine Perfect Strangers. David E. Kelley will act as executive producer for this upcoming Hulu series. In 2020, he appeared in the films The Quarry and Echo Boomers. Shannon also has a few upcoming projects: Bullet Train, Swing, and Shriver. Shriver reunites him with his Knives Out co-star Don Johnson.
Don Johnson (Richard Drysdale)
Richard Drysdale is Linda's husband and Harlan finds out about his affair. Johnson appeared with Knives Out co-star Michael Shannon in Shriver. In 2019, the same year as Knives Out's release, Johnson was appearing in Watchmen as Chief Judd Crawford.
Don Johnson teams up with John Boyega in Rebel Ridge. Rebel Ridge is a thriller about an ex-marine who takes on dirty cops. Johnson will also reprise his role as Nash Bridges in the upcoming revival of Nash Bridges.
Toni Collette (Joni Thrombey)
Joni is a Thrombey by marriage. She was married to Harlan's now-deceased son Neil. She embezzles from Harlan by dipping into her daughter's college fund to keep up her lifestyle. In 2020, Toni Collette appeared in Dream Horse alongside Damian Lewis. It's a sports movie based on the true story of a racehorse. Collette had a role in the Netflix and Charlie Kaufman original film I'm Thinking of Ending Things.
In 2019, she also appeared in the critically acclaimed Netflix miniseries Unbelievable, which earned her an Emmy nomination. In 2021, Toni Collette will take on the leading role in the adaptation of Karin Slaughter's novel Pieces of Her. She also has a few projects in development: a sci-fi thriller with Anna Kendrick called Stowaway and a Guillermo del Toro thriller called Nightmare Alley.
Lakeith Stanfield (Detective Lieutenant Elliott)
Lakeith Stanfield played a detective assigned to Harlan's case. He doesn't seem too thrilled with Blanc taking over the investigation but slowly gets on board with his method of crime-solving. Stanfield co-starred with Issa Rae in the romantic drama The Photograph.
Stanfield lent his voice to the final season of BoJack Horseman. He played Guy. In 2021, Stanfield will voice the first African samurai in Yasuke. Stanfield appears in the Black Panther Party drama Judas and the Black Messiah. He'll play activist William O'Neal alongside Daniel Kaluuya and Jesse Plemons.
Katherine Langford (Meg Thrombey)
Katherine Langford plays Meg Thrombey, Harlan's granddaughter and she's Joni's daughter. She seems nice and kind, unlike the rest of her family, but when her tuition is threatened, her true colors show. Langford had the lead role in the Netflix original series Cursed. She played Nimue, a young woman with magical powers on a quest during medieval times. It's a retelling of the legend of King Arthur.
In 2020, Langford co-starred with Charlie Plummer and Hayley Law in the teen drama-comedy Spontaneous. She played a girl who finds love after people in her high school start to randomly explode.
Jaeden Martell (Jacob Thrombey)
Jaeden Martell played Jacob Thrombey, the youngest of the Thrombey dynasty. He's the son of Walt and Donna (Riki Lindhome). He doesn't do much in the film but stays on his phone, but you just know he's up to no good. Martell appeared in many movies in 2019, including the horror film The Lodge and the coming-of-age story The True Adventures of Wolfboy.
He reprised his role as teen Bill in IT Chapter Two. Jaeden Martell joined his Knives Out co-star in Defending Jacob. In the Apple TV series he played Chris Evans and Michelle Dockery's characters' son Jacob. He's suspected of being involved in the murder of another teen. Martell will star opposite Susan Sarandon in the upcoming drama Tunnels. The film is about the unlikely friendship between the grandmother who raised a school shooter and the brother of one of her grandson's victims.
Christopher Plummer (Harlan Thrombey)
Harlan Thrombey was the patriarch of the Thrombey family who is killed by a member of his family. Knives Out then follows Harlan through flashbacks and shows various reasons why he might have been killed. Plummer appeared alongside Sebastian Stan, Ed Harris, Samuel L. Jackson, Peter Fonda, and William Hurt in The Last Full Measure.
Plummer played Howard in the suspense drama series Departure. It's a show about the mystery of Flight 716, a plane that vanishes. Departure was renewed and Plummer will make an appearance in it. In 2021, Plummer will voice a character in the animated feature Heroes of the Golden Masks.
Noah Segan (Trooper Wagner)
Noah Segan plays Trooper Wagner in Knives Out. Wagner is one of the men called to investigate Harlan's death. Unlike Detective Elliot, Wagner is immediately impressed and in awe of Blanc. Segan appeared in the anthology horror film Scare Package. Segan appears in the segment called "M.I.S.T.E.R." The film is currently available on Shudder.
Noah Segan also appeared in the horror western The Pale Door.
Knives Out is full of amazing performances, so we can't wait to see the cast's upcoming projects. Knives Out is available to stream on Amazon Prime Video. Stream it here.
Your Daily Blend of Entertainment News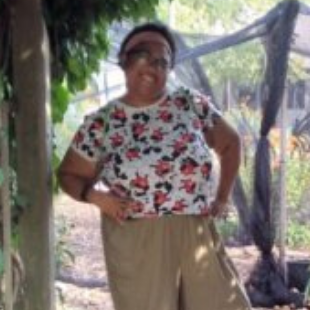 Spent most of my life in various parts of Illinois, including attending college in Evanston. I have been a life long lover of pop culture, especially television, turned that passion into writing about all things entertainment related. When I'm not writing about pop culture, I can be found channeling Gordon Ramsay by kicking people out the kitchen.