Why Zac Efron's Brother Got To Travel To Australia Despite Restrictions And Why There's Been Backlash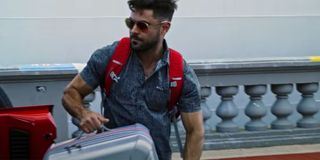 If you are familiar with Zac Efron and his social media, you may already be aware of his brother Dylan, who works in the industry and has a healthy social media following outside of simply being kin to a High School Musical star. Most recently Dylan has been quarantining in Australia, a move which has actually caused backlash, and it all has to do with his status in the country.
For the last few days, Dylan Efron has been reportedly quarantining in a hotel in Sydney. Like many other celebrities who have gone through a quarantine, Zac Efron's brother has been sharing updates from life stuck between four walls, many of them funny takes on what life in quarantine has been like.
Not everyone is amused, however. In fact, there's been a bit of backlash from a few individuals about Dylan Efron's trip down under. The reason seems to be because some Australians have been restricted from returning home due to the Covid-19 pandemic. Thus, the gist of the feelings on social is related to the number of Aussies who can't get home while an American apparently can, as a flurry of comments on Instagram mentioned sentiments such as:
There may be another reason than just visiting Zac Efron that Dylan Efron is in Australia however. In fact, productions for TV and movies that have chosen to film there have been able to do so somewhat interrupted, with a few exceptions. (Remember the whole Tom Hanks debacle? Though that movie eventually got back to work.)
So, Why Is Dylan Efron Even In Sydney, Australia?
After one of Dylan Efron's posts went a little viral and a few individuals commented on him traveling to Australia when some individuals native to the country have been "stranded," Dylan Efron seemingly confirmed he was able to travel to the country, despite its restricted travel status, for work, noting in an Instagram comment:
He also told a second commenter that getting to Australia from the States was no easy matter and that he didn't take the move to come there lightly, noting it was for work and took months of work.
In fact, a while back, Dylan Efron seemingly confirmed that he will again be producing Zac Efron's popular Netflix series Down to Earth with Zac Efron. The latter star has been filming a lot of projects in Australia recently in order to make sure he can keep his Visa, so it wouldn't surprise me if Efron would want an episode of the show to film there or pre-production work to happen there or whatever. Previous episodes of Down to Earth shot in Iceland, Costa Rica, France, Sardinia, Lima, London, Puerto Rico, and Iquitos, Peru.
Dylan Efron previously told Bro Bible that he was planning to produce the second season of the Netflix show, revealing to the outlet at the end of January that he had plans, noting he was "going to be in Australia for the next couple of months," also noting when he returns to the States he's also "ready to start doing Flow State Season 2," another of his projects. He also talked in that interview about it being "easy to live behind" his brother and "go on his adventures" but he's been doing a lot of editing and work on projects like Flow State to get his own career rolling as well.
Whether or not the two brothers are expected to be working together soon, it's worth pointing out Dylan Efron's not the only one traveling. According to the Daily Mail, Zac Efron recently returned to Australia after filming in Dubai. He was also caught at the airport in Sydney this past Friday. So, currently the two Efron brothers should both be quarantining right now.
While the status of Down to Earth Season 2 has not been confirmed by Netflix yet, all of this Dylan Efron news may be a good sign. Plus, we do know that Zac Efron recently filmed the survivor thriller Gold in the Australian outback to help him to maintain his Visa in the country, which was extended from an original three months to 12. He's one of the more famous celebs who has flocked to Byron Bay at this point, though there are at least a few people salty on that point too.
Your Daily Blend of Entertainment News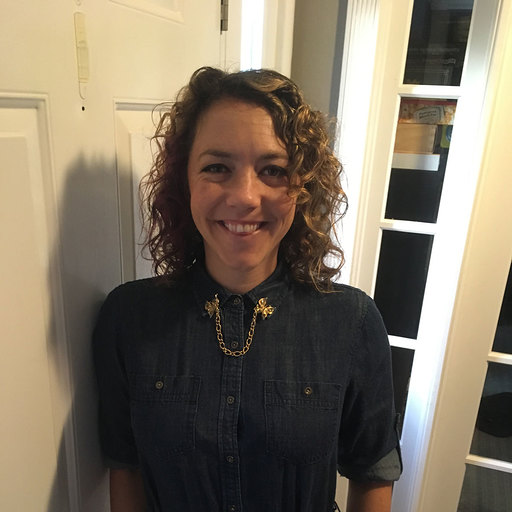 Reality TV fan with a pinch of Disney fairy dust thrown in. Theme park junkie. If you've created a rom-com I've probably watched it.