Why J.J. Abrams' Superman Reboot Shouldn't Spell The End Of Henry Cavill's Man Of Steel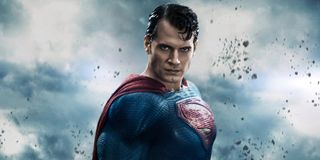 The past week has been a big one for Superman fans on two fronts. First, Superman & Lois finally premiered on The CW, giving Tyler Hoechlin's Clark Kent and Elizabeth Tulloch's Lois Lane a platform of their own after years of appearing in other Arrowverse shows. Then there was Friday's announcement that a Superman reboot is in development that Ta-Nehisi Coates is writing and J.J. Abrams is producing through his Bad Robot banner. Naturally though, this has prompted speculation about what that means for Henry Cavill's Superman.
With three Superman appearances under his belt (four once Zack Snyder's Justice League comes out), the future of Henry Cavill's tenure as the DC Extended Universe's Man of Steel has been shrouded in uncertainty for a long time, and this latest bit of news certainly doesn't help matters. Nevertheless, just because a Superman reboot is on the way doesn't mean that we should say goodbye to Cavill's Superman. Far from it, there are various reasons why he should stick around.
Henry Cavill Deserves A Proper Superman Sequel
While Batman v Superman: Dawn of Justice certainly has its fair share of fans, there's no question that while it did follow the events of Man of Steel, its main purpose was to lay the groundwork for Justice League rather than function as a proper Man of Steel sequel. As such, there's been a lot of calls over the years for Warner Bros and DC to make Man of Steel 2, including from Henry Cavill himself. Back in 2018, the actor even expressed interest in using Brainiac as the main villain.
Admittedly, with this Superman reboot on the way, Man of Steel 2's chances of becoming a reality have possibly gotten quite slimmer, which would be a shame. With Superman now back among the living following the events of Justice League, Henry Cavill deserves the chance to portray a more traditional Superman in his own movie now that the origin story has been told and Clark Kent/Kal-El seems to have overcome his self-doubt from Batman v Superman. We've watched this Superman learn the ropes of being a superhero, now let's see what he's like as an experienced crimefighter with a fresh lease on life. All that being said, Cavill's Superman can still shine in other ways…
It'd Be Great To See Henry Cavill's Superman Team Up With More Heroes
In May 2020, it was reported that Henry Cavill was gearing up to return as Superman, only rather than starring in Man of Steel 2, he would instead appear in movies like by other protagonists. Soon after, it was clarified that Cavill's return would only be a cameo, and it would be in movies where he has ties with the title character, such as Aquaman or Shazam. Since then, we haven't heard any updates on Cavill popping up in other corners of the DCEU, but I like the idea of Superman continuing to partner up with other superheroes.
Although Zack Snyder's Justice League finally gave the eponymous filmmaker to deliver his definitive vision of the superhero team-up epic, for now, it doesn't look like a Justice League sequel is in the cards. As such, these other superhero movies are the only opportunities for Henry Cavill's Superman to take advantage of the DCEU's shared continuity. Whether it's fighting the forces of evil alongside someone like Aquaman or Wonder Woman again, having a proper team-up with Shazam, or even working alongside a superhero we haven't seen in the DCEU yet (like one of Earth's Green Lanterns), it'd be great to see Superman building a rapport with other DC heroes, just like he's done in the comics for so many decades.
DC And Marvel Movies Are Embracing The Multiverse
For a long time, comic book fans only got one version of a Marvel or DC character in the cinematic realm at a time, but that's starting to change. While Tom Holland denies that Tobey Maguire and Andrew Garfield are taking part in Spider-Man: No Way Home, there are a lot of folks who suspect this isn't true, and that Tom Holland's Peter Parker will receive some help from other Web-Slingers as he battles Electro and Doctor Octopus. Plus, after that, Doctor Strange will delve into the Multiverse of Madness, and perhaps he'll run into alternate versions of MCU heroes during that journey. Meanwhile, DC is embracing the multiverse in its own special way, because while Robert Pattinson's Batman leads his own adventures in a reality separate from the DCEU, Michael Keaton and Ben Affleck's versions of Batman will take part in The Flash.
The point being, even if we're getting a new Superman, that shouldn't automatically mean that Henry Cavill's Superman is being shelved. Unless the events of The Flash movie end up drastically altering the DCEU, it's a good bet that this Superman reboot will be a standalone affair. As such, while the new Man of Steel will have ample room to make a distinct impression in his own world, Henry Cavill's Superman should have the opportunity to continue being one of the DCEU's shining figures, just as Tyler Hoechlin's Superman is doing in the Arrowverse. We can have the best of both worlds… or rather, the best of both universes.
This New Superman Movie Might Not Even Star Clark Kent
In The Hollywood Reporter's write-up of the Superman reboot news, it was mentioned that this movie is being set up "as a Black Superman story," which had previously been attempted a few years back with Michael B. Jordan. Assuming this is true, this by no means excludes the possibility that the actor in question will play Clark Kent. However, this has launched speculation that this reboot will actually feature a Superman from elsewhere in the DC multiverse, such as Calvin Ellis from Earth-23 or Val-Zod from the New 52's Earth 2 continuity.
This would definitely be a great way to deliver a Superman movie to the masses that feels much different from what's come before. A Calvin Ellis-led Superman movie can show the main character's struggles with protecting the world as the Man of Steel while also serving as President of the United States. A Val-Zod-led Superman movie can deliver a similar origin story as what happened with Kal-El/Clark Kent, but with some notable tweaks and perhaps even incorporate Sasha Calle's Supergirl, who will debut in The Flash. While Tyler Hoechlin's has the traditional Superman front covered in TV, I'm hoping Henry Cavill continues to hold down the fort in the DCEU, and that this Superman reboot will indeed introduce a new character to put a fresh spin on the Kryptonian hero's mythos.
We're about to begin a new era of Superman adventures, but just because a new cinematic chapter is unfolding doesn't mean the old one has to come to a close. Let us know your thoughts about the future of Henry Cavill's Superman in the poll below. Don't forget to keep track of other DC movies on the way with our comprehensive guide.
This poll is no longer available.
Your Daily Blend of Entertainment News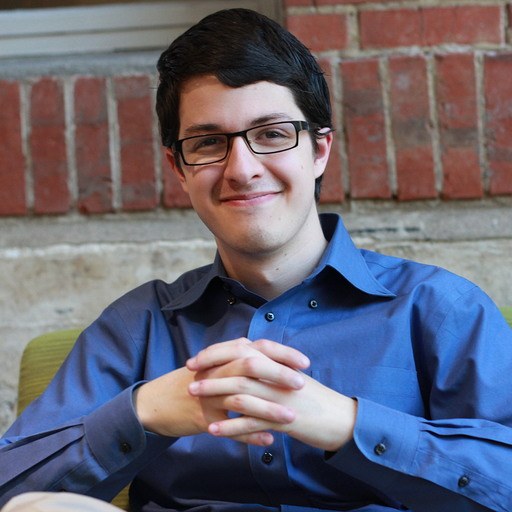 Connoisseur of Marvel, DC, Star Wars, John Wick, MonsterVerse and Doctor Who lore. He's aware he looks like Harry Potter and Clark Kent.