Why Eddie Murphy Needs More Movies Like Dolemite After Coming 2 America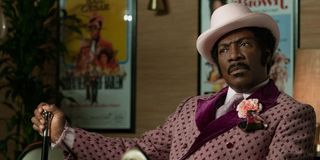 Eddie Murphy is one of the most recognizable stars in all of Hollywood, which shouldn't come as a surprise given his body of work. The actor and comedian jumped onto the scene in the early '80s as a star on Saturday Night Live before going on to lead massive films like 48 Hrs. and Beverly Hills Cop. After decades of being a constant presence at the box office, the actor took a break for a while before re-emerging in the critically acclaimed Dolemite Is My Name. Murphy is now feeling a bit nostalgic, having revisited SNL and reprised his signature roles in Coming 2 America. However, after working on that film, the beloved performer may want to consider sticking to newer roles like his turn in Dolemite.
It's true Eddie Murphy has given us a number of notable roles over the years. And let's be honest, how many people aren't even the least bit curious about what a fourth Beverly Hills Cop film would look like? The same goes for another Nutty Professor film starring the lovable Sherman Klump. Yet Murphy may want to shy away from playing the hits at this point in his career and opt for fresher material. So why don't we lay out some reasons for why he should head in this direction:
Eddie Murphy's Sequels Have Proven To Be Risky… And Time-Consuming
As mentioned, Eddie Murphy has been a part of some iconic franchises, and many have spawned sequels, which received varied reception from the general public. While movies like Shrek 2 and Beverly Hills Cop II managed to be critically and/or financially successful, features like Another 48 Hrs. and Beverly Hills Cop III didn't do well in either category. Even the recent Coming 2 America, which received plenty of buzz, couldn't quite recapture the magic of the original film. Sequels are difficult to pull off and, unfortunately, many of Murphy's suffer for a number of reasons.
The quality of the sequels is the only reason Eddie Murphy may want to seek out new material, though. Some of these films have proven to be incredibly time-consuming due to production stalls or other issues. Coming 2 America has been in development for the last six years, while Beverly Hills Cop IV has been in development hell for over a decade -- and Murphy is still setting his sights on it. The actor intentionally doesn't work as much as he used to, so it would be nice to see him fill out his lighter workload with new roles. Dolemite Is My Name took some time to get made, but it was a different kind of role that ultimately paid off for Murphy in the end.
New Movies Give Eddie Murphy A Chance To Flex His Many Talents And Increase His Resume
One of the reasons Eddie Murphy became a star in the first place is that he's incredibly multitalented. He writes, produces and sings but, as an actor, he can be both funny and dramatic, something Dolemite Is My Name allowed him to do. And as history has shown, new movies provide him with an outlet to showcase his abilities. Viewers no doubt remember his show-stopping performance as James "Thunder" Early in Dreamgirls, which truly allowed him to show off his acting range and use his musical abilities as well. Of course, this doesn't stop at dramatic features, as he can also do well with original (non-family) comedies. One needn't look any further than Bowfinger or Tower Heist to prove how great new roles look on Murphy.
A common problem found in many of Eddie Murphy's sequels is that many of the films tend to retread old ground in one way or another. More specifically, they sometimes recycle sequences or past jokes. This severely limits a talent like Murphy, who's capable of doing so much more. Yes, many of his movies could play to his comedic sensibilities but, with a more complex role, the chances of him redoing an old bit greatly decrease. Most actors, ideally, want to branch out and add to their resumes as the years go on, and many Eddie Murphy fans likely want to see this for him. The actor and comedian has more than proven that he has plenty left in the tank, and it would be best served by unexpected material that allows him to use every tool he possesses.
Eddie Murphy Has Scored Awards Buzz When Taking On New Kinds Of Roles
Now, awards certainly aren't everything. Most actors don't seem to focus much on accolades, as they simply enjoy expressing themselves through their art. Still, it's rarely ever a bad thing when an actor is either nominated for an award or is inserted into major awards conversations. Eddie Murphy himself has even admitted that it "never sucks to be nominated for an Oscar," and he's certainly experienced awards buzz. The actor has scored different nods and wins over the years, his most packed awards campaign came after his role in 2006's Dreamgirls, which earned him an Academy Award nomination for Best Supporting Actor. And while he unfortunately didn't earn an Oscar nod for Dolemite Is My Name, he remained in the conversation for most of awards season.
Eddie Murphy may not be in it for the awards (even though many of his comedic performances are Oscar-worthy), but the fact remains that he could earn serious nods by varying things up. The public (and awards voters) seem to love Eddie Murphy and, as history shows, they really get a kick out of him stretching his legs a bit and trying new things. While a Dolemite or Dreamgirls-esque role doesn't necessarily guarantee awards buzz, the combination Murphy's talents paired and fresh material put him in a prime position to succeed.
One can't deny that it's fun to see Eddie Murphy revisit some of his classic roles, and there's a good chance Coming 2 America won't be the last time he does it. But moving forward, it would definitely serve him well to seek out original comedies or dramas that keep audiences on their toes. As a fan of Eddie Murphy, I'd love to see him continue to work for years to come, and he deserves the opportunity to experiment more during this phase of his career.
And for those who still haven't seen Dolemite Is My Name, it's currently available to stream on Netflix.
Your Daily Blend of Entertainment News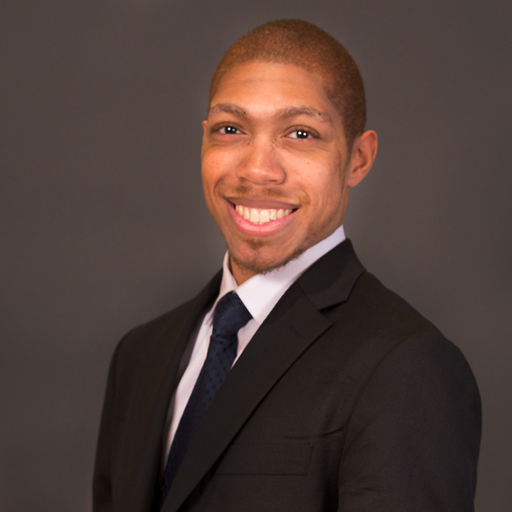 Covering superheroes, sci-fi, comedy, and almost anything else in film and TV. I eat more pizza than the Teenage Mutant Ninja Turtles.