Edgar Wright's The Running Man: 7 Stephen King Actors Who Should Join The Remake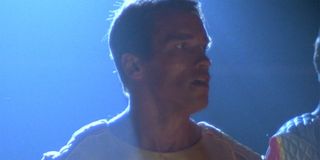 While there are presently more than a dozen upcoming Stephen King movie and television adaptations in the works, few (if any) are more anticipated than director Edgar Wright's announced remake of The Running Man. As great as the 1987 version starring Arnold Schwarzenegger is, it's a film that deviates from the source material in some extreme ways, which makes the prospect of a more faithful big screen take potent with potential. Having only been announced a few weeks ago, it's a project that is still very much in its early stages, but that fact certainly isn't stopping my brain from spinning and imagining what it could be.
That being said, I figured I might have some speculation-driven fun thinking about the cast of the new movie – and just as I did for the upcoming remake of Firestarter with Zac Efron, I've challenged myself by only considering actors with past experience in Stephen King adaptations. The result is an ensemble that I definitely feel could do justice to The Running Man, so read on for my picks, and my arguments for why each of them should land their respective roles.
Jovan Adepo (The Stand) As Ben Richards
I previously wrote a feature detailing my argument as to why Ben Richards should be a Black character, so in an effort to not repeat myself I'll just focus on why Jovan Adepo is the right pick to play the protagonist of The Running Man – a destitute and desperate citizen of a horrible future who agrees to be the contestant on a televised nationwide manhunt so that he can afford medicine for his wife and dying child. This is a role that requires an actor who exudes fortitude and resilience, and Adepo has proven consistently that he both has those qualities, and is one of the most talented up-and-coming stars in the industry.
From his portrayal of Larry Underwood in the recent The Stand miniseries, to his remarkable turn as young Will Reeves a.k.a. Hooded Justice in HBO's Watchmen, Adepo clearly has the skills to play a version of Richards who deeply contrasts with the Arnold Schwarzenegger version and deliver a dark and powerful performance as the hero.
Patrick Wilson (In The Tall Grass) as Dan Killian
Patrick Wilson is an impressive talent who has regularly proven that he can play heroes just as well as villains, but Vincenzo Natali's In The Tall Grass definitely took advantage of his ability to do the latter, and Edgar Wright's The Running Man would do well by casting him as Dan Killian to do the same. Killian is the head producer of the titular dystopian television program, and gives off classic smarmy executive vibes while also being charming enough to be persuasive. Wilson is a star who could easily take material like that and use it to run chills up and down the spines of audiences.
Jharrel Jerome (Mr. Mercedes) As Bradley Throckmorton
Bradley Throckmorton is one of the most important characters in Stephen King/Richard Bachman's The Running Man. While Ben Richards has his own axe to grind, it's Bradley who helps open the protagonist's eyes to some big truths about the horrors of the world – specifically dealing with pollution in lower income urban neighborhoods and the bogus nose filters that offer zero protection. Thinking about this, I found myself reflecting on the dramatic scene in the second season of Mr. Mercedes when Jharrel Jerome's Jerome Robinson talks about how life is wholly different while attending Harvard, and in doing so realized he would be a great choice as Ben's vital resource who helps him better understand the realities of the world and figure out how to survive while on the run.
Jeremy Ray Taylor (IT/IT Chapter Two) As Elton Parrakis
When describing Elton Parrakis in The Running Man, Stephen King/Richard Bachman repeatedly remarks on his "baby face," and while technically IT/IT Chapter Two star Jeremy Ray Taylor is too young for the part (in the book he's a full grown adult who works in vending machine maintenance), he just fits the bill too well to not be the choice for this feature. Like Bradley, Elton is another resource that Ben goes to as he continues to evade his pursuers, but while he has great intentions, he also has some liabilities – the most significant being…
Adrienne Barbeau (Creepshow) As Virginia Parrakis
While Ben Richards has enough charm and perseverance to get help from people when he really needs it, some individuals are too wrapped up in the evil fictions spun by The Running Man television show to believe him, and they turn on him when they get the opportunity. Virginia Parrakis is one such individual, and also happens to be Elton's mother, who lives with him in his house in Portland, Maine. Adrienne Barbeau, who memorably plays the grating Wilma "Billie" Northrup in "The Crate" segment of Creepshow, could do fantastic things with the part, and while she would perhaps be a touch too old to play Jeremy Ray Taylor's mother, Virginia could easily be changed to be Elton's grandmother.
Julianne Moore (Carrie/Lisey's Story) As Amelia Williams
Following her turn as Margaret White in the 2013 remake of Carrie, Julianne Moore will soon be returning to the world of Stephen King adaptations playing the lead role in the Apple TV+ miniseries Lisey's Story – but it would be amazing to see her add another title to that specific filmography by playing Amelia Williams in Edgar Wright's The Running Man. Though she arrives late in the story, Amelia is a major player in the third act of the story, as she starts off as Ben Richard's carjacking victim/hostage and slowly begins to trust him as threats begin to close in. It's a fascinating character because you're never quite sure what move she is going to make – be it to turn on Ben or help him – and Moore could do wonderful things with that kind of enigmatic personality.
Kiefer Sutherland (Stand By Me/A Creepshow Animated Special) as Evan McCone
Kiefer Sutherland has already played one of the best villains in a Stephen King adaptation, delivering a terrifying turn as Ace Merrill in the classic Stand By Me, and while he recently returned to the author's material with a role in 2020's A Creepshow Animated Special, The Running Man would be an opportunity to play another awesome antagonist. Evan McCone is the leader of a group known as the Hunters, who have a specific role to play on the eponymous reality program tracking down and eventually killing the contestants. It's a character brimming with both authority and menace, and Sutherland's presence and famously gritty voice could make him a sincerely scary individual.
With The Running Man remake still only in the early stages of development, it can't be said for certain when we'll start hearing about actors actually being cast in the film – but that news is being anticipated with bated breath. You can be sure that CinemaBlend will have all of the information about the movie as more updates are announced, so stay tuned!
Your Daily Blend of Entertainment News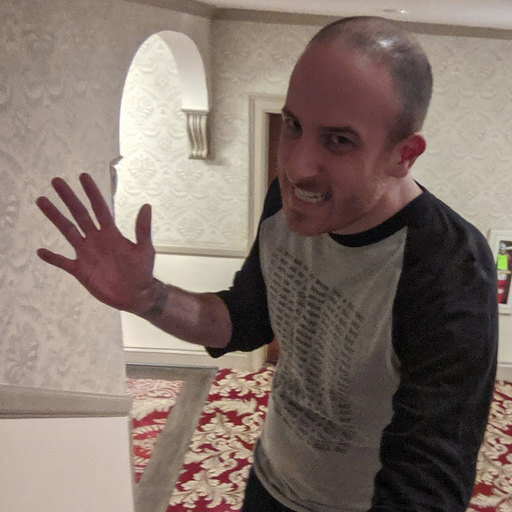 Assistant Managing Editor
NJ native who calls LA home and lives in a Dreamatorium. A decade-plus CinemaBlend veteran who is endlessly enthusiastic about the career he's dreamt of since seventh grade.