After Captain America 4 News, MCU Fans Are Remembering That Time Tom Holland Dissed Anthony Mackie About A Falcon Movie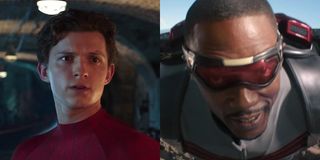 The Marvel Cinematic Universe is at the dawn of a new era, and this was especially made clear in the finale of Disney+'s The Falcon and the Winter Soldier. After years of anticipation, Sam Wilson finally took his place as the new Captain America. Not only that but, later that day, it was reported that Marvel Studios has officially begun developing Captain America 4, with Anthony Mackie in the lead. This marks a major MCU milestone for Mackie and, as things unfold, fans can't help but remember the time Tom Holland dissed him about a Falcon movie.
Tom Holland and Anthony Mackie have forged one of the most entertaining off-screen relationships in the entire MCU. The two can't help but hit each other with playful jabs, much to the hilarity of the general public. Usually, it's Mackie who manages to get the last laugh but, back during 2018's Ace Comic Con, Holland managed to one-up him. After Mackie stated that he hadn't seen Spider-Man: Homecoming, Holland cheekily responded, saying that he'd never seen a Falcon movie.
Of course, the internet never forgets and, with a Sam Wilson-headed Captain America film on the way, MCU fans are recalling the moment with some hilarious Twitter posts. Many of them seem to be imagining Tom Holland's reaction to the big news:
Tom Holland is typically a pretty laid-back guy, so he typically manages to maintain his composure when big things happen. However, some believe that the Captain America 4 news might hit a little differently for him:
With Anthony Mackie being the hilarious person that he is, you do have to wonder if he'll reach out to Holland to joke about the past comment. Some Twitter users have imagined some funny scenarios in which Mackie breaks the news to him:
It's incredibly early for us to be speculating about what we can expect from the fourth Captain America film, yet that hasn't stopped some from asking for an appearance from Spider-Man. On the surface, you may not think the wall-crawler would be a fit, but the banter between Peter Parker and Sam Wilson in the comics is eerily similar to that of Tom Holland and Anthony Mackie:
Details on the fourth Captain America film are scarce right now, but we do know that The Falcon and the Winter Soldier showrunner and head writer Malcolm Spellman is set to co-write the screenplay with Dalan Musson, another writer on the show. As of right now, a director does not appear to be attached to the project.
There's no telling when it will happen but, eventually, Tom Holland and Anthony Mackie are going to cross paths again, and Captain America 4 will likely enter any conversation they have. The chat is sure to be unpredictable, but I think we can all agree that when it comes to a Falcon movie, Holland is hilariously eating a bit of crow.
Your Daily Blend of Entertainment News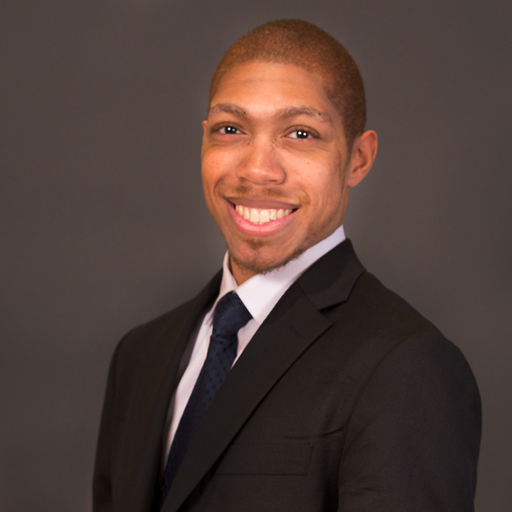 Covering superheroes, sci-fi, comedy, and almost anything else in film and TV. I eat more pizza than the Teenage Mutant Ninja Turtles.