The Haunted Mansion: 5 Storylines That Could Be Explored In Disney's Reboot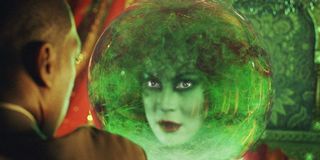 (Image credit: (Disney))
As theme park life returns to California's Disneyland following Walt Disney World's reopening last summer, Disney fans will be returning to The Haunted Mansion, an original classic ride that has been operating since 1971, opening up the spooky world of ghosts out and about and ready to socialize. The film studio will also be revisiting the property with a reboot movie from Bad Hair's Justin Simien and the producers behind the live-action Aladdin movie. So here comes the question: out of 999 happy haunts, which one should the movie be about?
Now we've seen what happens when they're all lumped together in one storyline. That was 2003's The Haunted Mansion with Eddie Murphy. While the family-friendly take on the ride did not reach the status of Pirates of the Caribbean as far as where ride adaptations can go, the lore behind the ride definitely offers plenty of dark and exciting corners for Disney to go with the movie. Let's break down the prominent ghosts who could be at the forefront of The Haunted Mansion movie:
Master George Gracey Jr.
The voice that tells the tale of The Haunted Mansion while you are on the ride refers himself to your Ghost Host, but he also has a rather interesting backstory that could be explored through a live-action Disney movie. The narrator is entertaining in his cynic humor as he guides visitors around the haunted estate. In the stretching room, which guests are ushered to in the beginning of the ride before being seated, he calls everyone "foolish mortals" as he shares a gallery of artwork and shares how it drove him to madness and suicide.
Famously, he yells Tthere's always my way!" as a man who hung himself appears from the ceiling. It's a grim storyline for a Disney movie to take on, but it would be interesting for fans to see a movie from his perspective considering his prominence in the ride, perhaps as a ghost host. In the Ghost Gallery storyline, his name is Master George Gracey Jr., and he was a mortal man who was driven to live at the estate after his mother murdered his father and she fled the country.
Madame Leota
The most iconic pick might have to be Madame Leota. She has been embraced and admired by Disney fans for decades, but all these years later, we've never truly understood her backstory and motives in the Haunted Mansion. Madame Leota is apparently a medium, psychic, palm-reader, potion brewer, clairvoyant and oracle, but how did she end up in that crystal ball, and what is her life like within it?
She must be cursed somehow, right? It would be super exciting if Disney decided to make Madame Leota the center of The Haunted Mansion movie. She clearly has some ties to dark magic and must have lived a juicy and full life before making it to the Haunted Mansion. I kind of love the idea of Leota manipulating some wanderer or fellow ghost to break her out of her crystal ball by some fantastical means or heist within the mansion too.
Constance Hatchaway
If you've been on The Haunted Mansion, you won't soon forget Constance Hatchaway, because she is easily one of the legitimately terrifying aspects of that ride. She is the ghost bride who appears halfway through the ride along with having her portrait featured in the Stretching Room. In her appearance in the ride through, Constance is seen with an axe in front of her heart as she menacingly says her wedding vows. She stands next to the grave of her husband George, who she killed and decapitated. Constance is a serial killer who would target wealthy men and murder them.
Yeah… The Haunted Mansion might be Disney's darkest and most twisted property. How the heck is the studio going to make a family friendly movie out of Constance? I'd say the key here is depicting her as a ghost after her axe murdering days and perhaps following Constance's afterlife. It would be pretty funny if she somehow ends up residing as a ghost with the exes she had killed off for some kind of insane love story.
The Singing Busts
On a lighter note, we all know and love the Haunted Mansion song "Grim Grinning Ghosts," which a group of statue busts pick up and sing in the most lively part of the ride. It's just kind of a fun bit in the ride, but if the singing group was the center of The Haunted Mansion movie, that would make for some Disney perfection. I could see some down-on-their-luck quartet stumbling into the mansion, becoming cursed to be busts and then nervously singing along to their fate as a number of circumstances happened around them.
Or maybe after a hundred years or so, a group of their great-grandchildren reunite and end up researching what happened to their long-lost family members before venturing into the Haunted Mansion to find them.
The Hatbox And Hitchhiking Ghosts
The more cartoonish and signature ghosts of The Haunted Mansion are The Hatbox Ghost, who appears midway through the ride, and the Hitchhiking Ghosts, who make an appearance at the very end of Haunted Mansion. Now The Hatbox Ghost was initially going to be explored in Guillermo del Toro's adaptation of the ride, but the movie was sadly scrapped. He is the character who is seen with his head moving from on top of his shoulders to the inside a hatbox.
The Hitchhiking Ghosts sound like a fun bunch who could also make for thrilling subjects to a Haunted Mansion movie. They are a trio of lads who seem to be ready to move right out of the Haunted Mansion for somewhere else to haunt. Who are they and when do they decide to hitchhike? There's honestly so much fun lore within the ride, some of which I didn't even get to here!
A spooky movie based on the Disneyland ride could be epic! Which Haunted Mansion storyline are you most interested in? Vote in our poll below!
This poll is no longer available.
Your Daily Blend of Entertainment News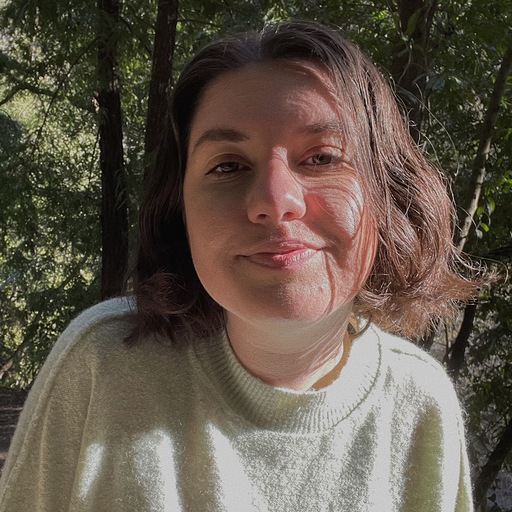 YA genre tribute. Horror May Queen. Word webslinger. All her writing should be read in Sarah Connor's Terminator 2 voice over.