The Woman In the Window: 5 Big Differences Between The Book And The Movie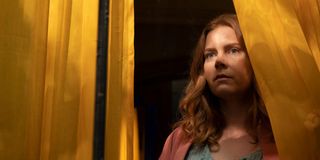 (Image credit: Netflix Press)
CinemaBlend participates in affiliate programs with various companies. We may earn a commission when you click on or make purchases via links.
Spoiler alert! The following story contains spoilers for The Woman in the Window, both the Netflix movie and the book by A.J. Finn, if you don't want to know what happens, you should stop reading now.
At long last, audiences are able to see The Woman in the Window movie, released by Netflix and based on the book of the same title by A.J. Finn. Amy Adams stars as the agoraphobic Anna Fox, who witnesses a crime across the street (or did she?) but can't get the police to believe her. So after a studio transfer, rewrites, reshoots and other delays, what were the biggest differences between the Netflix film and the book?
Alistair Was Not Ethan's Biological Father In The Book
While in the movie, Ethan's father Alistair Russell, played by Gary Oldman, had to track down Katie (Julianne Moore) after she ran away 8 months pregnant, in the book Alistair and Jane Russell (Jennifer Jason Leigh) adopted Ethan from Katie, a heroin addict, when he was 5 years old. The fact that Ethan (Fred Hechinger) never knew anything about his biological father was the catalyst for his rage in the book, unlike the movie, in which he blamed Katie (and by proxy, Anna) for not being able to protect their children. In the book, Ethan didn't even know that Anna's family was dead when he first targeted her.
Ethan's Body Count May Have Been Higher In The Movie
In the movie Ethan killed Anna's tenant David, played by Wyatt Russell, saying he deserved it after David slept with Katie. And in Anna's research of Jane Russell, she found articles about Alistair's former co-worker, Pamela Nazin, who fell from a sixth-floor terrace — a death that Ethan was also given credit for. The book wasn't so clear on these characters' fates. David moved out of Anna's house and was never heard from again, despite Anna calling him "at least a dozen times." Ethan did ask Anna what happened to David, but was he just testing her to see how much she knew?
In the book, Alistair's former coworker was named Jennifer, and what specifically happened between her and Ethan wasn't made clear. Ethan said there was a misunderstanding when she apparently caught him watching her sleep, but in Anna's research of the Russells, she never found any newspaper articles about Jennifer, and the people in Alistair's office didn't know the full story of what happened either. If she was murdered, it seems like Anna would have been able to find more information.
Ethan Toyed With Anna More In The Book
Ethan was portrayed in the movie with a lot of anger toward Anna, but the book painted a darker picture of the lengths Ethan went with his obsession. Not only did he break her cat's leg (which was never explicitly stated in the movie), he also manipulated her in small ways like changing the PIN on her cellphone.
Arguably most disturbing was that he created a fake profile in her online therapy group, posing as GrannyLizzie, who said she was also agoraphobic and got Anna to confide the heartbreaking event that led to Anna's condition. In confidence, Anna told GrannyLizzie that she and her husband Ed always greeted each other by saying "Guess who?" leading Ethan to create the "guesswhoanna" gmail address. The book played out this insider knowledge to be more proof that Anna was concocting the whole situation in her head, while in the movie it was just creepy without explanation.
Anna Drinks Way More In The Book
While she was cautioned a couple of times in the movie about mixing her medication with alcohol, and there is often a wine bottle in the shot, Anna's on-screen alcoholism was nothing compared to what's described in the book. She admitted in the book to ordering merlot in bulk and restocking at least once a month. She was shown a couple of times in the movie slurring her words and stumbling around, and I can imagine much more of that wouldn't make for an interesting movie character. But her alcoholism played a bigger role in the book toward discrediting what she said she saw across the street.
Anna's Family Tragedy Is More Heartbreaking In The Book
While the tragic event that led to Anna's agoraphobia was hinted at from the beginning of the film and then revealed dramatically with Anna's hallucination of their overturned vehicle in an adjoining room with snow falling around it, her family's role in the book was larger, and thereby more upsetting. The movie used the same misdirects as the book — that she talks to them every day and that she and Ed were separated (both true) — but didn't devote much time to the storyline.
Not only did the book feature more conversations with husband Ed and daughter Olivia, the narrative of what happened on that ill-fated Christmas vacation was detailed in chapters interspersed with present-day events. The book offered a more intimate picture of the couple's impending separation amid Anna's affair, and most devastating of all was Anna's efforts to keep her family alive in a snowstorm for days following the accident. By the time it happened in the book, the reader might have guessed that Ed and Olivia didn't survive, but giving the story room to breathe hit harder.
Overall, the Netflix version of The Woman in the Window stayed true to A.J. Finn's book. Bryan Tyree Henry was fabulous as Detective Little, and exactly as portrayed in the book, and Amy Adams was likable and sympathetic as such an isolated character. Some changes to the movie were amusingly cosmetic — such as changing the book club across the street to a prayer group and the cellist neighbor to a trumpeter. And it's only natural in trying to recreate so many twists on the big screen that some of the details are going to be omitted. If you're looking for what to watch next, be sure to check out our list of the best movies on Netflix.
And you can pick up a copy of A.J. Finn's The Woman in the Window on Amazon.
Your Daily Blend of Entertainment News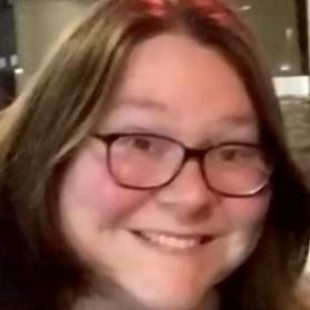 Mom of two and hard-core '90s kid. Unprovoked, will quote Friends in any situation. Thrives on New Orleans Saints football, The West Wing and taco trucks.