Kelly Clarkson Calls Out Seth Rogen For 40-Year-Old Virgin Line That Has Haunted Her Life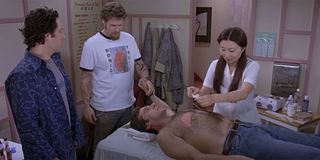 The 40-Year-Old Virgin is notable for launching Steve Carell's career as a movie star and for being an extraordinarily quotable comedy from the early aughts. However, if you were to ask Kelly Clarkson, the fact that it's so quotable it's maybe a con and not a pro, as she recently called out Seth Rogen for writing the famous "oh Kelly Clarkson" line that has haunted her life every since the movie released in 2005.
In fact, Kelly Clarkson says that she can be anywhere in the world and people quote The 40-Year-Old Virgin line at her. She says she hears it far more often than people talking about any of her famous songs. Which, granted, makes sense. It's far easier to quote a movie line at people than it would be to hum a few bars of a song (and probably less weird, to boot). Now, years later, she just wanted Seth Rogen to confirm Judd Apatow's story on the matter.
Anyway, Kelly Clarkson had Seth Rogen on The Kelly Clarkson Show recently in support of his new book Yearbook. During the episode, the daytime host took the opportunity to get the real dirt on what happened when Seth Rogen was working on the Steve Carell starrer back in the day. Per the conversation:
Kelly Clarkson doesn't seem to be too bent out of shape about the outcome, though it is worth talking about how sometimes your life can change in unexpected ways in an instant and you don't even see it coming. Clarkson recalled how she heard the line in theaters, which comes during a now-famous waxing scene, before the 40-Year-Old Virgin was actually out and she was so confused when she walked into the theater and the line was a part of the preview. Little did she know, more than 15 years later it's become an iconic movie line in a memorable movie scene.
For Seth Rogen, too, the inspiration came on a whim. The actor admitted if she hadn't popped up on TV at just the right moment, something else could have totally happened instead.
Kelly Clarkson mentioned she was thrown in between "burger panties' and "throbbing monkey tail," also likely a turn of events one cannot anticipate in life. The joke clearly worked well enough that it made the trailer, but if you ever see Clarkson out in the real world, maybe think twice before you holler "oh Kelly Clarkson" at her, particularly if you are anywhere near a waxing establishment. We promise, she's heard it all before.
Your Daily Blend of Entertainment News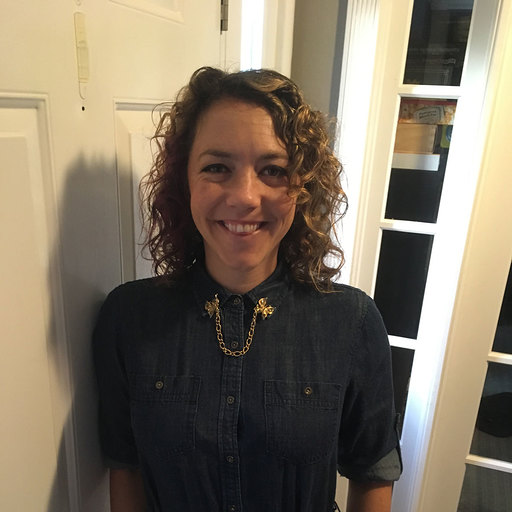 Reality TV fan with a pinch of Disney fairy dust thrown in. Theme park junkie. If you've created a rom-com I've probably watched it.