Disney Debuts Season One Trailers For Innovative New Series Launchpad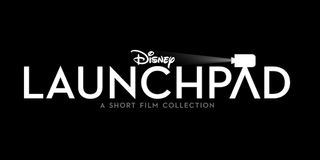 Disney's Launchpad, streaming exclusively on Disney+ beginning May 28, is a collection of live-action shorts from a new generation of dynamic storytellers. Through Launchpad, Disney is diversifying the types of stories being told and granting access to those who have not historically had it. The first season of Launchpad features the work of six filmmakers of underrepresented backgrounds from all over the United States. Check out the Season One Launchpad trailers below, all based on the theme "Discover."
American Eid
Written and directed by Aqsa Altaf, American Eid tells the story of Ameena, a young Muslim Pakistani immigrant, wakes up on Eid to find out that she has to go to school. Heartbroken over this news alongside a wavering relationship with her teenaged older sister, Ameena sets out to make Eid a public-school holiday. The sisters find ways to reconnect and embrace their new home in this touching story that will leave viewers in tears.
Dinner Is Served
Dinner Is Served, directed by Hao Zheng, follows a Chinese student attending an elite boarding school in the U.S. When he tries out for a leadership position no international student has ever applied for, he realizes excellence is not enough. The film is written by G. Wilson and Hao Zheng and provides a thought-provoking look at an international student's experience.
Growing Fangs
Written and directed by Ann Marie Pace, Growing Fangs features a fantastical yet relatable coming of age story. Val Garcia, a Mexican American teen who is half-human/half-vampire, has kept her identity secret from anyone outside of her family her entire life. High school makes that a bit trickier to do, especially when her human best friend shows up at her monster-infested school, forcing Val to publicly and internally confront her truth, her identity, and herself.
Let's Be Tigers
Let's Be Tigers, written and directed by Stefanie Abel Horowitz, takes place on a single evening and beautifully depicts parts of the grieving process. Not yet ready to process the loss of her mother, Avalon thinks spending the evening looking after a 4-year-old will be a welcome distraction of fun and games. As the night progresses, Avalon finds more comfort than she ever could have expected.
The Last Of The Chupacabras
Written and directed by Jessica Mendez Siqueiros, The Last of the Chupacabras casts light on the importance of preserving cultural traditions. In a world where culture has nearly ceased to exist, one lone Mexican American struggling to carry on her traditions unknowingly summons a dark and ancient creature to protect her. The fun and unexpected result is a heartwarming experience.
The Little Prince(ss)
The Little Prince(ss), written and directed by Moxie Peng, tells the story of Gabriel, a 7-year-old Chinese kid who loves ballet and befriends Rob, another Chinese student at school. Suspicious of Gabriel's feminine behavior, Rob's father decides to intervene. This important and emotional story will break your heart, and heal it.
All six live-action shorts are streaming exclusively on Disney+ May 28th.
Your Daily Blend of Entertainment News
Obsessed with Hamilton and most things Disney. Gets too attached to TV show characters. Loves a good thriller, but will only tolerate so much blood.