8 Great Enchanted Disney References Ahead Of Amy Adams' Disenchanted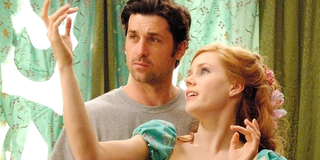 (Image credit: (Disney))
For any Disney fan who grew up watching and rewatching Mouse House classics like Sleeping Beauty, Cinderella, The Little Mermaid and Beauty and the Beast, 2007's Enchanted was a breath of fresh air. The movie starring Amy Adams and Patrick Dempsey lovingly made fun of and paid tribute to the studio's trademarks through a satire of the Disney Princess story by following Giselle as she ventures into New York City. And finally, a sequel is coming with Disenchanted.
The long-awaited followup to Enchanted is currently being filmed in Ireland, with Amy Adams, Patrick Dempsey, James Marsden and Idina Menzel returning, and Maya Rudolph playing the movie's new villain. So let's take a look back at one element of the original movie that made it so clever: all the great animated Disney movie references interlaced throughout the film.
The Storybook Opening
Back in the day, an animated Disney movie would always start with a storybook opening sequence. The title of the film would show up on a large book sitting on a stand as the first moments of the story unfolded into the animation. Enchanted does the same thing, and at a time when it had been a long while since Disney used this opening at all. The reference is a great wink to the Disney movies of yesteryear and far from the only one that calls back to the studio's classics.
Part Of Your World Vs. True Love's Kiss
In the early animated portion of Enchanted before Giselle goes into live-action in the middle of New York City, she sings a classic princess "want" song with her animal friends about how she's looking for "True Love's Kiss." In the scene, she crafts a makeshift prince out of items around her house. The scene is reminiscent of Ariel's big "Part of Your World" song in The Little Mermaid. He has the same stance as Eric's statue, and just like Ariel, when she does find her man, they move very fast with wedding plans.
Tidying Up Like Snow White And Cinderella
Another especially major Disney moment comes during Giselle's "Happy Working Song." In the sequence, Giselle sings as she tidies up Robert's apartment with the nearby animals. It's a fun moment because it shows what it would actually look like if rats and birds helped someone clean up. It's slightly less endearing in the real world. Throughout the song, there's a few visual references, most obviously with some moments in Snow White and the Seven Dwarfs, but additionally with a moment where Giselle's reflection is in a sud bubble, like Cinderella.
Multiple Disney Princess Actresses Make Cameos
Some more hidden Disney references in Enchanted happen throughout the film. But hey, if you know, you know! Three actresses who voiced major Disney princesses appear throughout the film. First, The Little Mermaid's Ariel Jodi Benson is the receptionist at Robert's law office. Then, Beauty and the Beast's Belle Paige O'Hara can be seen starring in a soap opera while James Marsden's Prince Edward is flipping through channels. And lastly, the singing voice of Pocahontas Judy Kuhn answers the door alongside a number of children when Edward is scouring the city for Giselle. It's pretty amazing the production added them in!
A News Reporter References Classic Princesses Too
Some more classic Disney Princesses get a brief, but subtle shoutout also when James Marsden is looking at the TV (or the "magic mirror," as he calls it) and sees Giselle on the TV. Giselle is being interviewed by a reporter who calls herself Mary Ilene Caselotti. Her name is a reference to three voice actresses of princesses: the voice of Sleeping Beauty's Aurora Mary Costa, the voice of Cinderella's Ilene Woods and the voice of Snow White and the Seven Dwarves' Adriana Caselotti. That's a tough one to catch, so if you did, you're officially an advanced Disney lover.
The Bella Notte Restaurant
Here's a soft ball; of course Enchanted also made one of the restaurants named Betta Notte after the song in Lady in the Tramp. Giselle and Robert go to the restaurant in the film and Prince Edward looks for her there later once an incident with Narissa's henchman Nathaniel happens while he is trying to dispose of her. Also, the poisonous drink he supplies her in the restaurant is an apple martini, which Robert jokes is poison, but it straight up is. Hey, it's on the nose, but it's pretty fun that Disney really went there with all these fun references.
The Mary Poppins Chimney Sweeps In That's How You Know
Okay, I'm not going to lie, when I heard of this detail, I wanted to sit down and cry because it's so, SO adorable. The show stopping number in Enchanted is "That's How You Know" and it's littered with Disney references, including Giselle and Robert gliding down a boat like The Little Mermaid's "Kiss The Girl" moment. But the best Disney reference in the song is when the actual chimney sweep dancers from the original Mary Poppins movie show up as the older men they now are to do a little dance and offer up flowers to some ladies.
Susan Sarandon's Narissa Pay Homage To Disney Villains
I could go on with so many more Enchanted nods at other Disney films, but let's end on a major device for a few great references. The movie's villain is Susan Sarandon's Narissa, who is a mixture of a number of famed villains. For one, she uses a crystal ball to track people just like Ursula. Then she dresses herself up like an old hag to trick Giselle into being poisoned like Snow White. Finally, she turns herself into a dragon like Maleficent does at the end of Sleeping Beauty. She's a whole lot of evil villains in one, and it was super entertaining to see Disney pull it off in live-action at the time.
Now that we've gone down memory lane, it's clear that Disenchanted needs to do some more fun Disney referencing as well. There's got to be a Frozen reference in there, right? Especially since Idina Menzel has since become an actual Disney celebrity as Queen Elsa after playing Robert's girlfriend back in 2007. Disenchanted is expected in 2022, so until then, we'll be dreaming of the music-filled sequel.
Your Daily Blend of Entertainment News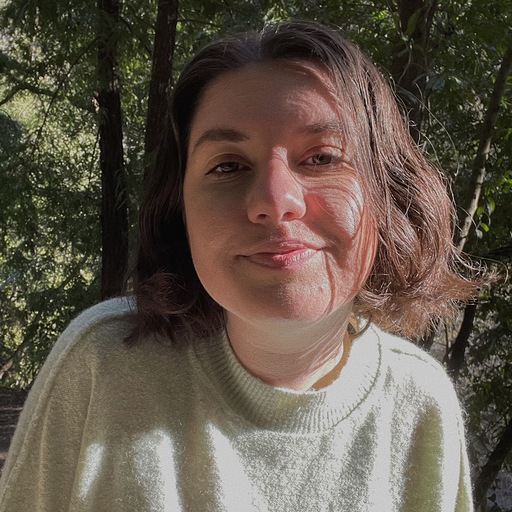 YA genre tribute. Horror May Queen. Word webslinger. All her writing should be read in Sarah Connor's Terminator 2 voice over.