Enchanted 2: What's Going On With Disney's Disenchanted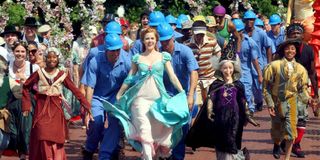 We are quickly approaching the 13th anniversary of the release of the Disney live-action/animated mashup Enchanted, and as we look back on the 2007 fantasy musical starring Amy Adams, Patrick Dempsey, and James Marsden, it doesn't take long for the mind to wander and start to think about the film's long-rumored sequel. So what's going on with Enchanted 2 or Disenchanted, and when will fans of the original box office smash see their favorite characters return to the big screen?
Over the course of the past 10 years, Disenchanted has gone through various scripts from different screenwriters, multiple directors, and all other sorts of issues as its producers try to bring Amy Adams' Giselle, James Marsden's Prince Edward, and Patrick Dempsey's Robert Philip, as well as the large supporting cast and the musicians who crafted the catchy tunes, back to silver screen after all these years. Here's what's been happening during that time.
Disenchanted Has Been In The Works Since 2010
A little more than two years after Enchanted delighted moviegoers around the world, Disney was already working on the second chapter in the series. In February 2010, Variety reported that the House of Mouse had hired Jessie Nelson (Corrina, Corrina, Stepmom) to pen the script with Anne Fletcher (Step Up, The Proposal) being brought on to direct Enchanted 2. Perhaps a sign of things to come, the article referenced the extended development process for the first Enchanted, which went through various directors and scripts before it was finally brought to the screen in 2007.
At the time, it was believed that Enchanted 2 could have been ready for release as early as 2011, but as we would later find out, that was only wishful thinking.
J. David Stern And David N. Weiss Were Brought In To Write A New Script In 2014
The initial announcement of Enchanted 2 was followed by four years of radio silence from Disney as well as everyone involved until July 2014 when Deadline reported that J. David Stern and David N. Weiss, who are best known for penning the Shrek 2 and The Smurfs scripts, were hired to write a new script for the Enchanted sequel.
There was no word on what direction the writing duo was planning on taking with the Disney movie or even which cast members would be returning for a second go, but Anne Fletcher was still attached to the project at this time.
Despite Not Being Officially Greenlit, The Movie Was Given The Title Disenchanted In 2015
More than five years after development first got underway in early 2010, Collider reported in September 2015 that Disney had given the Enchanted sequel the title Disenchanted, but other details about the story and characters remained under wraps. The movie hadn't officially been given a green light at this point in its planning process, but a working title and some pretty big names attached as writers, producers, and the director gave some hope for the highly anticipated sequel. As of the time of the report, Anne Fletcher was still attached to direct, but a new helmer would soon be on the way.
Adam Shankman Was Brought On To Direct The Enchanted Sequel In 2016
There was a major shakeup in regards to the pre-production of Disenchanted in October 2016 when Disney tapped Adam Shankman, the helmer of the Hairspray remake, to come on board as the film's new director, replacing Anne Fletcher. In addition to breaking the news about Shankman's involvement in the project, THR also reported that the sequel would reportedly be set 10 years after the first Enchanted and would have a similar setup of Giselle (Amy Adams) accidentally sending people from the real world to the animated kingdom of Andalasia and vice versa.
This was the first major step, as well as the first details about the film's plot, in a number of years and at the time it looked like Disney would have something ready by 2017, but we all know how those things go.
Adam Shankman Was Still 'Plugging Away' At The Project In 2018
In November 2018, Adam Shankman sat down with CinemaBlend and discussed Disenchanted two years after his name was first attached to the project. During the conversation, which originally focused on the director's then-upcoming Taraji P. Henson comedy What Men Want, the conversation turned to the Enchanted sequel with Shankman revealing that he was "plugging away," at the project, stating:
Earlier in 2018, Adam Shankman revealed during a conversation with Collider that Alan Menken and Stephen Schwartz, who wrote the songs for the first Enchanted, would be returning for the sequel.
James Marsden Was Eager Yet Skeptical About Disenchanted's Future In January 2020
There have been rumors about the Disenchanted entering production for a number of years now, but one of the stars of the original, James Marsden, remained cautiously optimistic about the project's future when he spoke with Comic Book in January 2020, stating:
After 10 years of Disenchanted being in pre-production, it's easy to see why James Marsden has these feelings regarding the film's future.
The Movie Was Still In Pre-Production As Of March 2020
In March 2020, in a report about Adam Shankman signing on to direct the Hocus Pocus sequel for Disney+, Variety stated that Disenchanted is still in pre-production, but it was not known which project would be completed first. In April 2020, Alan Manken spoke with Rosie O'Donnell as part of a fundraising event for The Actors Fund (via Movie News Net) where he revealed he was working on the songs for the highly anticipated sequel.
Amy Adams Was Confirmed To Be Returning In December 2020
It would be hard to imagine an Enchanted sequel without the inclusion of Amy Adams' Princess Giselle, but luckily we don't have to live in that reality as the Academy Award-nominated actress will be returning to reprise her role in Disenchanted. The announcement came at Disney's 2020 Investor Day event where the studio also revealed its longterm plans for its various properties. Details of how Adams' Giselle will play into Disenchanted are minimal at best at this point, but considering how her life got flipped upside down when she was transported from her animated fantasy world and onto the mean streets of New York City in the 2007 original, there are bound to be some adventures awaiting the bubbly character.
Patrick Dempsey Announced His Involvement In January 2021
Fans of Enchanted eagerly awaiting the upcoming sequel, which will be exclusive to Disney+ upon its release, were in for even more great news in January 2021, when Patrick Dempsey announced his involvement with Disenchanted on Good Morning America (via People.com). During his visit on the morning show, the Robert Philip actor revealed that he recently received the script and was in the process of getting notes together. Another piece of exciting news revealed by the Grey's Anatomy star during his visit to Good Morning America came when "Dr. McDreamy" revealed that there is talk that production could start as early as Spring 2021.
That about catches us up with Disenchanted, and while it may not be a lot after 10 years, it's something and the Disney sequel hasn't been canceled at this point, so there's that. And while we wait for the sequel to the 2007 mega-hit, there are plenty of movies coming out so make sure to check out our updated 2021 movie guide as well as our list of everything coming to Disney+ at CinemaBlend.
Your Daily Blend of Entertainment News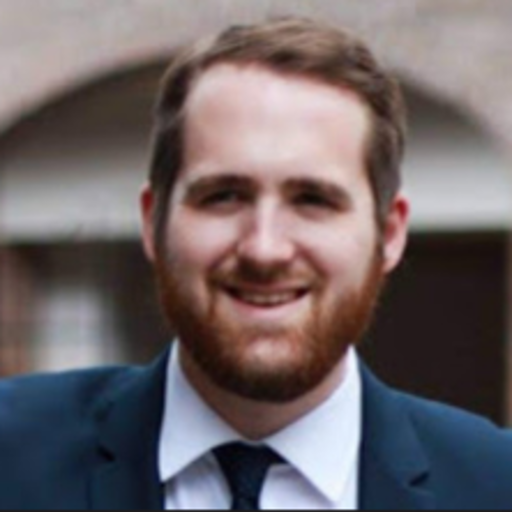 Philip grew up in Louisiana (not New Orleans) before moving to St. Louis after graduating from Louisiana State University-Shreveport. When he's not writing about movies or television, Philip can be found being chased by his three kids, telling his dogs to stop barking at the mailman, or yelling about professional wrestling to his wife. If the stars properly align, he will talk about For Love Of The Game being the best baseball movie of all time.