Does The Spider-Man: No Way Home Title Refer To Peter Parker Or Something Else?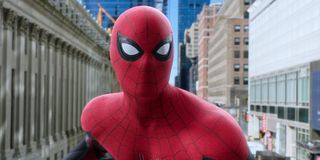 After years of fans having to call the third Tom Holland-led Spider-Man movie Spider-Man 3, an already-claimed title, it was finally announced in February that the Web-Slinger's next movie will be called Spider-Man: No Way Home. This is in keeping with the 'home' title theme that started with Spider-Man: Homecoming and continued with Spider-Man: Far From Home. However, just who is No Way Home referring to? Is it Peter Parker we're talking about or others?
To provide some context for those who haven't been following along with Spider-Man: No Way Home's development, although neither Marvel Studios nor Sony Pictures has provided any official plot details about the threequel, various reports and comments from parties involved have revealed that this Spider-Man movie will be a multiversal affair. Jamie Foxx and Alfred Molina are confirmed to be reprising Electro and Doctor Octopus, respectively, and Benedict Cumberbatch's Doctor Strange, who will embark into the multiverse of madness next year, is also involved. But that's just the tip of the proverbial iceberg, as not only have Tobey Maguire and Andrew Garfield been rumored to reprise their respective versions of Spider-Man (though Holland denied this), but supposedly Willem Dafoe will be back as Green Goblin.
Which brings us to the latest bit of Spider-Man: No Way Home gossip; on the latest episode of Collider's The Sneider Cut podcast, host Jeff Sneider mentioned that not only will Electro, Doctor Octopus and Green Goblin indeed be teaming up, but supposedly they'll be joined by Sandman, The Lizard and Rhino, three other villains we spent time with in past Spider-Man film series. There hasn't been any indication that Thomas Haden Church, Rhys Ifans or Paul Giamatti are reprising those roles, but if they are indeed back, these six villains will join forces to form, you guessed it, the Sinister Six. But here's an extra piece of intriguing information: Sneider claimed that that No Way Home doesn't refer to Peter being thrown into different corners of the multiverse, but these villains all being trapped in the Marvel Cinematic Universe.
That would be an interesting twist, because while Homecoming and Far From Home referred to Peter Parker's personal journeys, Spider-Man: No Way Home would reference how these villains have been plucked from their realities and thrown into a foreign one. But why would all these villains not be able to go back to their original universes? If they were taken to the MCU, surely there's a way they can go back home, be it through scientific or magical means, right? Not necessarily, as there's a rumor making the rounds that all these villains have been transported to the MCU right before they die in their original universes. So if they were to go back home, they'd instantly perish.
On the one hand, this would be a logical reason for why all these Spider-Man villains are now stuck in the MCU. On the other hand, not all of these villains were dying when we last saw them. Sure, Green Goblin, Doctor Octopus and Electro were all either on their way to the grave or already there (though I feel there's wiggle room for Electro), but Sandman, Lizard and Rhino were all doing perfectly well. So did something happen to them offscreen after we last saw them? That's a big sticking point that would be acknowledged for the Spider-Man film fans to be satisfied.
Of course, looking at all of this information poses plenty of other questions. How does Curt Conners revert back to The Lizard? Why aren't Vulture or Mysterio, two MCU-based Spider-Man villains, not part of the Sinister Six? How does time travel fit into the equation since at least half of these villains would be plucked from moments that happened years ago, if not close to two decades? Hopefully some of these curiosities will be cleared up before the movie's arrival, but one thing is looking certain: Spider-Man: No Way Home is shaping up to be the biggest live-action Spider-Man movie yet, and I'm eager to see how this story compares to the multiversal shenanigans that unfolded in the animated Spider-Man: Into the Spider-Verse.
Spider-Man: No Way Home will spin its web in theaters on December 17, and if you're curious about other upcoming Marvel movies, stay locked on CinemaBlend for continuing coverage about all things MCU.
Your Daily Blend of Entertainment News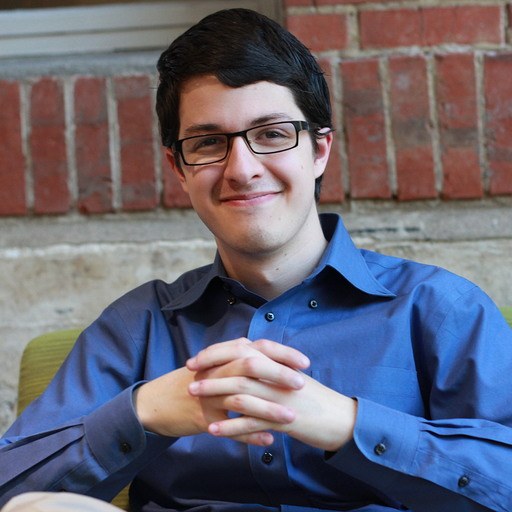 Connoisseur of Marvel, DC, Star Wars, John Wick, MonsterVerse and Doctor Who lore. He's aware he looks like Harry Potter and Clark Kent.