The Best Macaulay Culkin Movies And How To Watch Them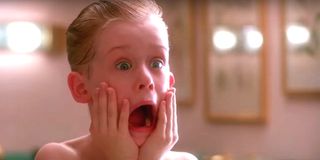 CinemaBlend participates in affiliate programs with various companies. We may earn a commission when you click on or make purchases via links.
If someone were to walk up to you and ask: What are the best Macaulay Culkin movies, chances are you could spit off a few films without much hesitation. That's because, for kids of a certain era, there are few, if any, faces as recognizable about Culkin. And for many of us, his iconic movies like Home Alone and My Girl will forever have a special place in our hearts no matter how much time goes by or how "mature" we pretend to be.
Sometimes, there's nothing better than taking a trip down memory lane with the soon-to-be American Horror Story star Macaulay Culkin. But finding all of his best movies is a task that's easier said than done, whether it be streaming, through digital rentals, or good old fashioned physical media. To help all those eternal children of yesteryear, we've put together a list of the best Macaulay Culkin movies and where you can find them. Let's dig in…
Home Alone (1990)
Written by John Hughes and directed by Chris Columbus, the 1990 Christmastime classic Home Alone transformed Macaulay Culkin from a rising star to the biggest thing in Hollywood with his Golden Globe-nominated portrayal of Kevin McCallister. Left all by himself over the holidays, it's up to the clever and diabolical 8-year-old to protect his family's suburban Chicago home from a pair of bumbling crooks known as the Wet Bandits. With a timeless score by John Williams, one iconic scene after another, and one of the most fulfilling final acts you'll find in a kids movie, there are plenty of reasons why Home Alone remains so beloved more than 30 years later.
Rent/Buy Home Alone on Amazon.
Buy Home Alone on DVD/Blu-ray on Amazon.
Home Alone 2 (1992)
With all of the major players from the original reprising their roles (plus a few great additions), Home Alone 2: Lost in New York remains one of the best sequels of all time and is right up there with the original. In terms of story, the way it tugs at your heart-strings, and the way it makes you wince in pain whenever you think about Kevin McCallister's (Macaulay Culkin) second run-in with Harry (Joe Pesci) and Marv (Daniel Stern), the 1992 holiday comedy is a jolly good time, even if some people call it mediocre at best.
Stream Home Alone 2 on Disney+.
Rent/Buy Home Alone 2 on Amazon.
Buy Home Alone 2 on DVD/Blu-ray on Amazon.
My Girl (1991)
The 1991 coming-of-age story My Girl centers on Vada Sultenfuss (Anna Chlumsky), the daughter of a funeral home director whose mother died during childbirth. Over the course of a summer, the 11-year-old tomboy finds companionship in the soft-spoken and fragile yet extremely loyal Thomas J. Sennett (Macaulay Culkin) as she finds herself at the crossroads of childhood and her pre-teenage years. I'll hold back the spoilers here, but this movie takes a devastating and heartbreaking turn with a pair of scenes that will break your heart all these years later.
Buy My Girl on DVD/Blu-ray on Amazon.
The Good Son (1993)
A major departure from most of the film roles he was taking at the time, Macaulay Culkin appears in The Good Son as the menacing and devilish Henry Evans. This frightening 1993 psychological thriller that feels like something out of the pages of a Stephen King novel centers on Mark Evans (Elijah Wood), a young boy sent to spend time with his extended family when his father sets off for a business trip not long after his mother passes away. Mark's interactions with his cousin start off strange but take a dark turn when Henry kills a dog in cold blood and begins to turn his attention to hurting humans instead. While not the best movie of Culkin's career, his commitment to the sinister nature of his character is astonishing if not terrifying.
Rent/Buy The Good Son on Amazon.
Buy The Good Son on Blu-ray on Amazon.
Uncle Buck (1989)
Not long before he became an international superstar with Home Alone, Macaulay Culkin appeared in another John Hughes production: 1989's Uncle Buck. When their parents have to leave town unexpectedly, the Russell children are left under the watchful eye of their uncle, Buck Russell (John Candy), a cigar-smoking, foul-mouthed, and bowling-obsessed mess of a man. Some of the best interactions throughout the movie come whenever Buck and Miles Russell (Culkin) appear alongside one another, especially when the 8-year-old asks a series of personal questions with a deadpan expression and great comedic timing.
Rent/Buy Uncle Buck on Amazon.
Buy Uncle Buck on DVD/Blu-ray on Amazon
Richie Rich (1994)
The 1994 comedy Richie Rich, which just so happened to be Macaulay Culkin's final acting gig until he showed back up as an adult in the early 2000s, sees the child star take on the role of the titular comic book character. The envy of pretty much every kid who saw the movie (besides the whole missing parents part), Culkin's millionaire had all the gadgets, gizmos, and celebrity dance and baseball instructors anyone could ask for (he even had is own McDonald's). That is until his parents' private plane crashes in the middle of the ocean, leaving their vast empire (and the family's gigantic sculpture) at risk of being taken over by the conniving Laurence Van Dough (John Larroquette).
Rent/Buy Richie Rich on Amazon.
Buy Richie Rich on DVD/Blu-ray on Amazon.
Rocket Gibraltar (1988)
One of the forgotten gems of Macaulay Culkin's early days, the 1988 drama Rocket Gibraltar centers on aging writer named Levi Rockwell (Burt Lancaster) as he spends what he thinks will be his final days with his children and grandchildren at his Hamptons beach house. When his adult children don't want to discuss his mortality, the dying man turns to his grandchildren, especially the youngest of the bunch, Cy Blue Black (Culkin), to carry out his dying wish of having his family give him a viking funeral.
Rent/Buy Rocket Gibraltar on Amazon.
Rent/Buy Rocket Gibraltar on DVD/Blu-ray on Amazon.
Party Monster (2003)
In his first starring role since 1994's Richie Rich, Macaulay Culkin took on the role of the infamous New York City club promoter-turned-murderer in the 2003 biographical drama Party Monster. From his arrival in the NYC club and party scene all the way to his involvement in the death of Club Kid member Andre "Angel" Melendez, Michael Alig's story is told in a flashy yet extremely shocking manner, one that is brought to life by Culkin's charisma and dedication to a role much different than anything he had taken before.
Saved (2004)
The 2004 satirical comedy Saved follows Mary Cummings (Jena Malone), a high school student who becomes pregnant when she offers her virginity to her gay ex-boyfriend, Dean Wither (Chad Faust), in order to save him. When the plan fails and Mary becomes the target of ridicule at his conservative high school, she turns to other outcasts — Roland Stockard (Macaulay Culkin) and Cassandra Edelstein (Eva Amurri) — as she tries to get through school and her former best friend Hilary Faye Stockard (Mandy Moore).
Buy Saved on DVD/Blu-ray on Amazon.
Jacob's Ladder (1990)
The 1990 mind-bending horror film Jacob's Ladder (which was later remade) follows returning Vietnam War veteran Jacob Singer (Tim Robbins) as he starts to lose his touch with reality in the 1970s New York City. Along the way, Jacob's deteriorating mental state leads him to have interactions with his deceased son Gabe (Macaulay Culkin in an uncredited performance) as well as alternate realities where everything was fine following the war. You never know who to believe in this one, especially the damaged soldier.
Stream Jacob's Ladder on HBO Max.
Rent/Buy Jacob's Ladder on Amazon.
Buy Jacob's Ladder on DVD/Blu-ray on Amazon.
See You In The Morning (1989)
The 1989 romantic comedy See You in the Morning largely deals with the budding romance shared by Larry Livingstone (Jeff Bridges) and Beth Goodwin (Alice Krige), but as the film goes on, their respective pasts and children become major factors in the course of their relationship. With a group of talented child actors who would go on to have successful careers — Drew Barrymore, Lukas Haas, Macaulay Culkin — providing for much of the drama and heart of the story, this tale of two families coming together through tragedy and new beginnings is worth watching, even if it's lost to time for many.
Rent/Buy See You in the Morning on Amazon.
Buy See You in the Morning on DVD/Blu-ray on Amazon.
In addition to helping you find the best places to watch classics like Home Alone, My Girl, and Saved, hopefully this list of the best Macaulay Culkin movies helps shed light on some of the less-remembered roles from the former child actor's career.
If you're the mood for more to watch, check out CinemaBlend's selection of the best movies on Netflix and best Amazon Prime movies. And don't forget to read about all the 2021 movies coming to theaters and streaming services throughout the year while you're at it.
Your Daily Blend of Entertainment News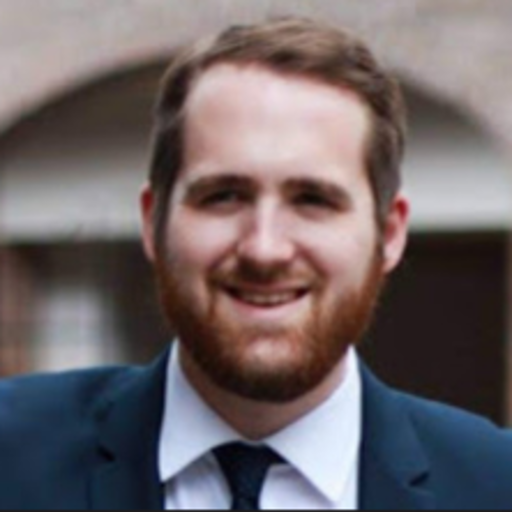 Philip grew up in Louisiana (not New Orleans) before moving to St. Louis after graduating from Louisiana State University-Shreveport. When he's not writing about movies or television, Philip can be found being chased by his three kids, telling his dogs to stop barking at the mailman, or yelling about professional wrestling to his wife. If the stars properly align, he will talk about For Love Of The Game being the best baseball movie of all time.