The Best Christmas Movies On Netflix Right Now
Netflix has some great options.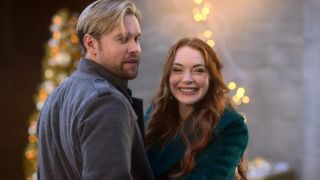 (Image credit: Netflix)
When it comes to Netflix, there's no doubt that it has its fair share of movies to watch. But sometimes, all you want is to sit down and watch some of the best Christmas movies, and Netflix has plenty of those as well. Netflix has released countless Christmas movies, so it's time to see which ones are the best to watch right now.
But when you don't know what movie to pick – considering Netflix has thousands of movies to choose from – this is where this list comes in handy. It's time to see what the best Christmas movies are on the popular streaming site, from Netflix originals to feature films, because there are quite a few that are worth a watch – and a partridge in a pear tree.
Love Actually
Probably one of the most known Christmas movies of all time is Love Actually. Starring an impressive cast, this film is a romantic comedy that follows several different stories all about love during the holiday season – many of which end up intertwining as time goes on.
I don't think I need to talk about Love Actually to get you to watch it. I feel as if this movie has been adored for many years (as well as parodied), and will only continue to receive that attention for years to come. The acting is great, the stories are sweet, and it's the perfect film to get you in the holiday spirit.
Stream Love Actually on Netflix.
The Princess Switch (The Trilogy)
Admittedly, when I first saw the trailer for the first film in this series, I thought it looked so silly. I thought that this was just going to be another one of those stories where a princess and the pauper switch places for a day and it's all fine and dandy.
And to an extent, it is, but I'll admit that Vanessa Hudgens' charisma captures you and the Christmas aspect does make it feel a million times better than you'd expect it to be, making the Netflix Christmas universe all that more fun. With two sequels now on Netflix since Hudgens' condition to return was met, the ultimate Christmas trilogy is now complete – unless a sequel is announced yet again.
Stream The Princess Switch On Netflix.
Stream The Princess Switch: Switched Again on Netflix.
Stream The Princess Switch 3: Romancing The Star on Netflix.
The Christmas Chronicles (And The Sequel)
Both movies in The Christmas Chronicles franchise follow two children who get themselves tangled up in the adventures of Santa Claus – one time during Christmas night, and the second in the North Pole.
Kurt Russell is the Santa you never thought would be great, but he is. And you'll be impressed to find out the prep Russell did to become Santa for this movie.
I was captivated by his performance as the famous Mr. Claus throughout each movie, and the sweet addition of his partner, Goldie Hawn as his partner in the movie, Mrs. Claus, made the on-screen chemistry the cutest I have ever seen. Not only is the story adorable for a Christmas movie, it really provides a refreshing look at a modern Christmas tale.
Stream The Christmas Chronicles on Netflix.
Stream The Christmas Chronicles: Part Two on Netflix.
Jingle Jangle: A Christmas Journey
The Netflix original movie, Jingle Jangle: A Christmas Journey mainly follows a young girl as she brings the magic of inventing back to her grandfather, who has long since lost his passion for it.
I swear, the music in this is just absolutely fantastic. I could write a whole entire article about this movie because I loved it so much. Not only is it a fantastic act of representation within Christmas media, having a near-full POC cast, but it's also jolly and original.
Of course, the main plot is there – someone's apprentice steals their master's ideas and makes it big while the master loses it all – but it's the way it's told that really makes Jingle Jangle: A Christmas Journey stand out above the rest. And the Jingle Jangle: A Christmas Story cast is by far one of the most stellar ensembles in a Netflix film ever. Besides, who wouldn't want to cuddle with Buddy?
Stream Jingle Jangle: A Christmas Journey on Netflix.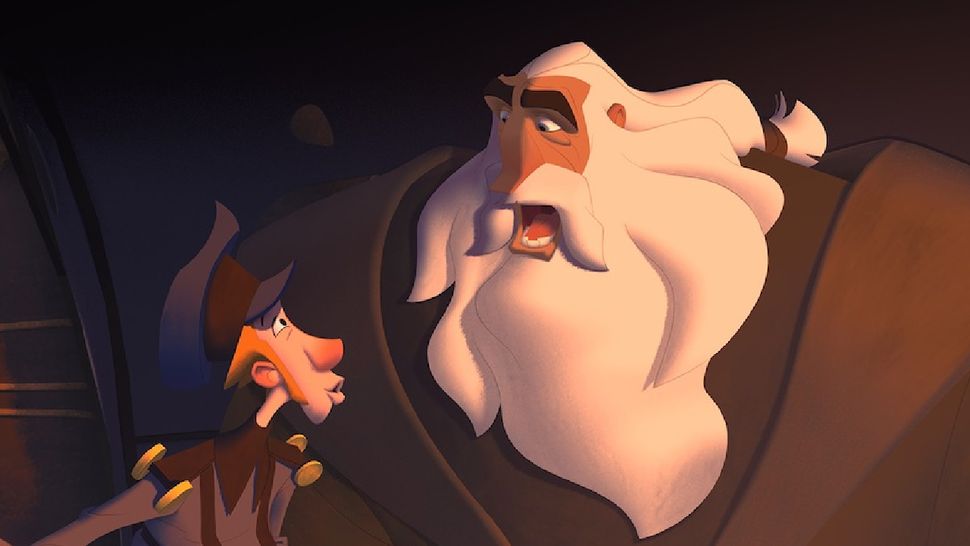 Klaus
A little bit of a smaller one on this list, Klaus is delightfully animated. In a world that's dominated by 3D animation and Pixar and Disney, it's nice to see something like Klaus rise up in the ranks.
Klaus tells the charming story of a postman who is truly the worst, so the academy he is a part of posts him up in a frozen town, where Santa Claus himself seems to be hiding out. This 2D animated beauty will surely knock your socks off with how amazing it looks, along with a heart-warming story that will heat up your Christmas heart. Klaus is an absolute must-watch.
A Christmas Prince (And Its Sequels)
We have gotten so many crazy Christmas movies on Netflix, practically starting a Christmas cinematic universe. I think it's partially because of A Christmas Prince and how it blew up on the streaming platform.
A Christmas Prince tells the story of a journalist (Rose McIver) traveling to a small European country, and over there she ends up falling in love with a prince (Ben Lamb) while trying to get the scoop.
The sequel movies that follow are all about a wedding and a baby, but it's Christmas themed and the settings are beautiful. While the story is a little unrealistic (as most of these romance Christmas movies are, honestly), it is a sweet love story and will definitely warm your grinch heart this season.
Stream A Christmas Prince on Netflix.
Stream A Christmas Prince: The Royal Wedding on Netflix.
Stream A Christmas Prince: The Royal Baby on Netflix.
A Boy Called Christmas
In this 2021 Netflix original film, A Boy Called Christmas is all about the story of Father Christmas himself, and how at first, he was only just Nikolas. He goes on a magical journey to find out who his father truly is, towards the fabled village of Elfheim, trying to discover the reality of all the stories he's heard before.
There have been so many amazing iterations of Santa in film since the invention of movies, but I have to say, I really love A Boy Named Christmas. We rarely ever get to see Santa as a child and in this, you get that plus a super cool adventure mixed in with some adorable creatures and lots of entertaining moments. Also, Maggie Smith is a Christmas delight.
Stream A Boy Called Christmas on Netflix.
The Noel Diary
Starring Justin Hartley from the This Is Us cast, this romantic comedy follows the story of a young man who goes home to settle his mother's estate, but while there, he discovers a diary that leads him on a holiday adventure unlike any other, one that changes his life forever.
This movie is probably one of the most cheesy romantic Christmas movies out there, but I really do enjoy the heck out of it. It's fun, sweet, and everything you could need for a nice relaxing Saturday afternoon as you sit by your TV and drink hot cocoa. Justin Hartley is an entertaining leading man and it'll certainly fill you with Christmas spirit.
Stream The Noel Diary on Netflix.
Let It Snow
When I first found out this was happening a couple of years back, I was understandably a bit excited as a John Green fan, who had read the book back in high school. Let It Snow reminds viewers of what first loves are like, and the awkwardness of high school combined with puberty – it's a recipe for a Christmas disaster. But it's truly the most adorable little movie you could watch.
There are three separate stories for you to follow throughout the whole entire movie, all taking place during the holiday season and filled to the brim with Christmas cheer, so you'll never be bored, and it even added in a great LGBTQ+ storyline so everyone has someone to love.
Stream Let It Snow on Netflix.
Falling For Christmas
Falling for Christmas stars Lindsey Lohan as an heiress who loses her memory after a skiing accident. As she starts to remember who she was before, she begins to fall for the owner of the lodge she is staying at – during Christmas time, of course.
I won't lie and say that this is the best film that Lindsey Lohan has ever done because it's certainly not – but it is a fun time. The Falling for Christmas cast looks like they are having the time of their lives while filming and it is every bit of a Christmas cliche that you can imagine, but that's what makes it even better. Truly, such a great 2022 pick and something I think everyone would enjoy.
Stream Falling for Christmas on Netflix.
Single All The Way
Have you ever been perpetually single during the holidays? Single All The Way is the film for you. This hilarious Christmas movie follows a young man who convinces his best friend to pretend to be his boyfriend for the holidays, but he's surprised when his mother decides to get involved with his love life, and sets him up on a blind date, completely taking over his plans for Christmas.
This movie is such an underrated gem and I love it dearly. It's so unbelievably cute, and the fact that its primary relationship is an LGBTQ+ one is always a plus for me in terms of representation. Not only that, but the comedy is delivered in a great way – and if that wasn't enough, Jennifer Coolidge is in this movie, and you need to watch her.
Stream Single All The Way on Netflix.
The Holiday Calendar
Again, another fun Netflix movie that you wouldn't expect to be super great, but in all honesty, I genuinely enjoyed The Holiday Calendar by the end.
The premise is that the main character receives a calendar from her grandfather, one that turns out to tell the future – which obviously predicts another romance (because of course).
But what really makes this movie stand out is that it's a pretty unique take on what some would call an Advent calendar, and not only that but the cast list is pretty great too (Kat Graham, Quincy Brown, Ethan Peck and more). You'll enjoy this clever take on a future-prediction storyline, and it's a great original holiday movie from Netflix
White Christmas
White Christmas is probably one of the most iconic Christmas movies out there, and one that you have to watch. Directed by Michael Curtiz, White Christmas follows the story of a song and dance team who become involved with two other performers, and decide to team up and save an inn that holds a special memory for their former Commander from the army in World War II.
White Christmas is one of those movies that you just have to watch once. Starring Bing Crosby and Danny Kaye, the movie's music is unlike any other, and there's just something about those old Christmas movies that I'm sure fills us all with Christmas cheer. This is the one to watch, for sure.
Stream White Christmas on Netflix.
Several Christmas Specials (For The Kids)
If you want something that's a little more kid-friendly than some of these – and maybe something not as long – there are several specials from children's programming featuring Christmas that are available to watch! Here are some of my personal picks:
Spirit Riding: Free Spirit of Christmas: For forty-five minutes, a young tween and their friends need to figure out how to get home in time for Christmas when a snowstorm, and a boulder, block their pathways home.
Stream Spirit Riding: Free Spirit of Christmas on Netflix.
The Elf Story: A scout elf is given the most important mission he'll ever have – to try and make a young boy believe in the spirit of Christmas once more.
Stream The Elf Story on Netflix.
Elf Pets: In a series of shorts featuring several pets of Santa, watch as they try to aid the jolly man in the holiday, whether that be giving people Christmas spirit or trying to deliver as many gifts as possible.
With how many Christmas movies there are just in general, Netflix will forever be one of the best places to go to find some awesome ones. Happy holidays and have fun Netflix and chilling (but with hot cocoa and cuddles, not that kind)!
Your Daily Blend of Entertainment News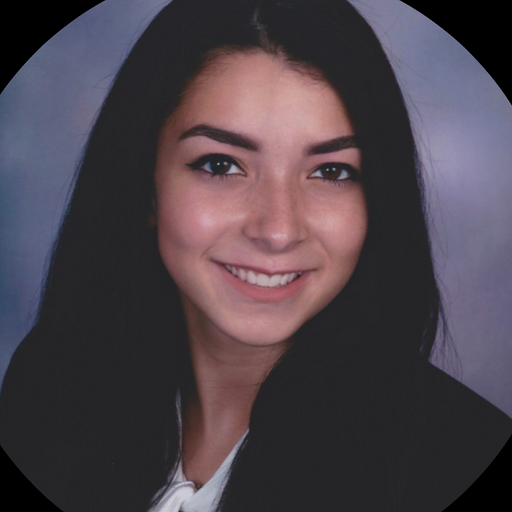 Big nerd and lover of Game of Thrones/A Song of Ice and Fire. Will forever hate season eight. Superhero and horror geek. And please don't debate me on The Last of Us 2, it was amazing!