The 10 Funniest Key And Peele Sketches, Ranked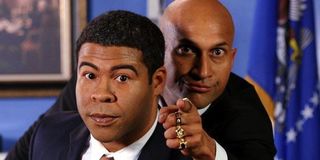 (Image credit: Comedy Central)
Jordan Peele is the Academy Award-winning auteur behind hits Get Out and Us, and Keegan-Michael Key stars in box office hits like The Predator. Before all of that, however, the duo headlined some of the funniest comedy sketches programs of all time, if you ask me.
Key & Peele ran for five seasons on Comedy Central over the course of just three years, but it has left behind a lasting impression on America's funny bone since ended in 2015. With characters like Wendell or Mr. Garvey, the duo would consistently catch lightning in a bottle (one time, literally) with hilarious, and often unnervingly weird, sketches.
It may seem like a hard challenge to narrow down the funniest sketches to just 10 (and, believe me, it was) but that is what I have done. These are my picks for the funniest Key & Peele sketches ever.
10. Text Message Confusion (Season 4, Episode 3)
In one of the few times in Key & Peele in which the duo portray themselves, this maddeningly relevant sketch begins with Keegan-Michael Key struggling to reach a too-stoned-to-realize Jordan Peele over SMS to meet at a bar. When Peele sends him a text back, Key immediately misinterprets his reply.
Keegan-Michael Key's text messages and attitude grows increasingly hostile, believing that Jordan Peele's messages are meant to convey the same tone, while Peele's texts are actually intended to be sincere as he assumes that is Key's intention as well. Key escalates from bitter mania to apocalyptic dungeon warrior, rushing into the bar ready to take Peele down, until he realizes that by "First round's mine," Peele was actually referring to drinks.
One of my favorite things about the "Text Message Confusion" sketch is Keegan-Michael Key's gift for uproarious, high-energy on full display, but the key (no pun intended) to this Key & Peele classic is how relatable the situation is, given how easily people misinterpret text messages. Of course, in the duo's signature fashion, it ends by throwing authenticity out the window with Jordan Peele making a bizarrely obscure historical reference.
9. Little Homie (Season 4, Episode 2)
I always had a feeling that Jordan Peele would make a great horror filmmaker even before the release of his 2017 Academy Award-winning thriller Get Out. What gave it away was how in any Key & Peele sketch that would incorporate elements of horror, it kept up with its serious tone until the punchline came, just like in this surprisingly unnerving sketch.
Former convict Clive "Double Down" Ruggins (Keegan-Michael Key) thinks he is going in for a normal first visit with his parole officer, Daniel Tate (Jordan Peele), until he discovers that Tate still uses a conversational method from his days working for the juvenile corrections system: a puppet named Little Homie. Clive finds the idea of speaking to a puppet utterly ridiculous, until his conversation with Little Homie takes a dark turn.
As I said before, Little Homie quickly turns into a surprisingly unnerving experience as it plays out, and the punchline, as easy as it may be to predict in retrospect, is executed brilliantly. You can always rely on Key & Peele for both laughs and thrills and this is my favorite example of both.
8. Marbles (Season 5, Episode 9)
Sometimes it is simply perplexing and even maddening to consider how Keegan-Michael Key and Jordan Peele come up with some of their sketches. The concept behind this Key & Peele sketch from the show's final season could be the most unique and brilliantly obscure of them all.
It is the first day on the job for Arizona's assistant state's attorney (Keegan Michael-Key). During a conversation with the state's attorney Winslow Thachet, (Jordan Peele) Key finds himself utterly distracted by the jar of marbles that sit at Thachet's desk, a fascination that grows increasingly problematic.
From the first time you hear Keegan Michael-Key inquire Jordan Peele's character about the marbles, you're already laughing, but you would never guess how truly bananas, and even horrifying, the situation becomes, and Key's commitment to the insanity seals the deal. It is moments like these that have me marveling at Key & Peele's unbelievable creativity.
7. I Said Bitch (Season 1, Episode 1)
Fresh out the box, Keegan-Michael Key and Jordan Peele proved they had something special in store for their self-titled sketch show. In one of the first-ever Key & Peele sketches, they set the tone perfectly.
Daryl (Keegan-Michael Key) tries to explain to Craig (Jordan Peele) how it was his wife's fault they were late to his home for an afternoon meet-up, which leads them to trade one-sided stories of arguments they have had with their wives. As their conversation continues, they grow more and more wary of their wives' eavesdropping, moving the conversation to further and further locale.
Key & Peele never holds back with relationship humor, while managing to keep it light with hilarious high-concept pieces like this one. It is highly quotable, too, if you can find a safe place.
6. Valets (Various)
You know those recurring sketches on Saturday Night Live that start off pretty good until they repeat the formula over and over again and eventually lose all steam completely? I cannot say the same about any recurring sketches in Key & Peele.
Case in point, these pop-culture obsessed valets for a fancy hotel played by Keegan-Michael Key and Jordan Peele. As they wait for their next guest to park for, they swap over-enthusiastic analyses of their favorite movies and television shows, reciting Games in Thrones almost in its entirety, inquiring why Gotham's criminals even bother messing with "The Batmans," praising the filmographies of Die Hard's "Bruce Willy" and Taken's "Liam Neesons," and even popping up in the 17th century to criticize Shakespeare's Othello.
Why the valets express their love for these pop culture icons in such misconstrued and exuberant ways, and how they always seem to use pluralization incorrectly, I do not know. What I am certain of is that these classic Key & Peele characters (who inspired a Toy Story 4 teaser trailer with Keegan-Michael Key and Jordan Peele's Ducky and Bunny) are aggressively entertaining and always go out with a bang… literally.
5. Black Ice (Season 3, Episode 10)
Few shows comment on social issues, such as race, with wit as razor-sharp as Key & Peele. I think Keegan-Michael Key and Jordan Peele's finest example of racial satire is "Black Ice."
A Minnesota weatherman (Keegan-Michael Key) and a field reporter (Jordan Peele) take offense to their white news anchors' off-putting description (and pronunciation) of the hazardous driving condition that commonly occurs in winter known as "black ice." Key and Peele combat this indictment of "black ice" by speaking out against "oppressive white snow" and the many unfair criticisms that "black ice" often falls victim too.
This is the kind of social satire that the likes of Jonathan Swift or George Orwell would bow down to, cleverly sneaking in analogies to racial discrimination disguised as a discussion of weather conditions until the white anchors' hilariously blunt reveal of their true opinions the end. "Black Ice" is the kind of Key & Peele sketch you can go back to over and over again, and it never gets old.
4. Substitute Teacher (Various)
In a post-Key & Peele era, it must be difficult being named "Aaron." I can only imagine how often the Aaron's of the world hear "You done messed up, A-A-Ron" on a daily basis, but how could one resist?
When we first met no-nonsense inner-city substitute Mr. Garvey, played by Keegan-Michael Key, he seemed to have difficulty adjusting to a classroom full of middle class white students, as shown in his inability to correctly pronounce anyone's name. The best part is when he reprimands each student for testing his authority, refusing to accept that their names are real, with the only one smart enough to play along being "Tim-O-Thee" (Jordan Peele).
Mr. Garvey would return in later Key & Peele episodes, becoming one of the show's most famous characters and even inspiring a spinoff film, which has only been announced so far. The character's essential quotability has even slipped into a few unrelated sketches, but more on that later.
3. Prepared for Terries (Season 5, Episode 1)
There are some things that you cannot even begin to explain why you find them funny, but, shamelessly, you just do. I have struggled for a long time with my ability to explain my love for Key & Peele's "Prepared for Terries" sketch, but I'll try to verbalize as best as I can.
In one of the most puzzling and outrageous sketches Key & Peele has ever conceived, Keegan-Michael Key and Jordan Peele play two men on an airplane with bizarre haircuts and facial hair sculpting. They incessantly harass a passenger sitting next to them (guest star Malcolm Barrett) with assurance that if they see some "terries trying to get froggy," they plan to "fireboard those motherjammers," among other puzzling terms with that grow increasingly frightening as the context becomes clearer.
From Key and Peele's insanely ridiculous haircuts and facial hair to their mind-numbing vocabulary, this is one of the weirdest things I have ever seen, and I do not mean that exclusively to the sketches of Key & Peele. Few pieces of visual media have confused and disconcerted me as much as this, yet I cannot stop watching it and I laugh harder every time.
2. East/West College Bowl (Season 2, Episode 2)
Jordan Peele was amazed to learn that there is an offensive lineman for the New York Jets named D'Brickashaw Ferguson, to which Keegan-Michael Key assured him that was the tip of the iceberg when it came to the "unique" names of various football players. Thus, his bewilderment (and some "medical" assistance) inspired this timeless Key & Peele sketch.
The sketch is framed as an introduction to the athletes participating in an upcoming collegiate football game. The players (all played by Keegan-Michael Key or Jordan Peele) introduce themselves one-by-one, each one having a name more ridiculous than the last.
The incredibly irreverent names partnered with Keegan-Michael Key and Jordan Peele's rotating appearances and priceless delivery for each character makes for a gutbusting three and one half minutes that you could watch for hours. Fortunately, this was only the first of three sketches with the same concept, the last of which starred actual football players.
1. Luther, Obama's Anger Translator (Various)
Former President Barack Obama was always known for his calm disposition during press conferences and interviews, almost as if he was holding back some deep seated aggression. Keegan-Michael Key and Jordan Peele found a solution to that.
In the first episode of Key & Peele, we met Luther (Keegan-Michael Key), the anger translator for President Obama (Jordan Peele). Luter interprets Obama's calm delivery into vicious rants complemented with a furious energy that sends him parading up and down the Oval Office.
Showcasing Keegan-Michael Key's gift for physical comedy and Jordan Peele's spot-on impersonation of Barack Obama, this recurring sketch is the duo at their best. In fact, the character of Luther was so popular that Obama himself actually invited Key to portray him at the 2015 White House Correspondent Dinner.
Those are my picks for the best Key & Peele sketches, but what about you? Let us know which rank at the top in your mind in the poll and comments section below.
This poll is no longer available.
Your Daily Blend of Entertainment News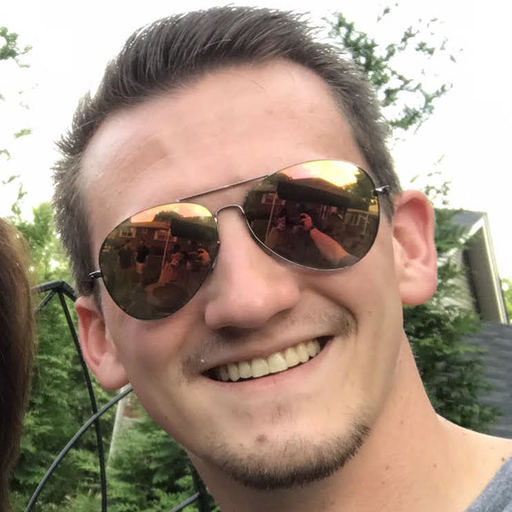 Jason has been writing since he was able to pick up a washable marker, with which he wrote his debut illustrated children's story, later transitioning to a short-lived comic book series and (very) amateur filmmaking before finally settling on pursuing a career in writing about movies in lieu of making them. Look for his name in almost any article about Batman.