Once More With Feeling, HBO Max Confirms Dune's Release Despite Denis Villeneuve's Thoughts On The Matter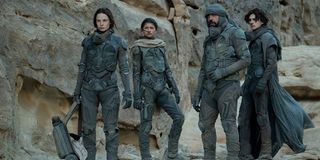 In December 2020, Warner Bros threw the film industry for a loop when it was announced it would take the same approach it was taking for Wonder Woman 1984 at the time and release all of its 2021 movies onto HBO Max for a 31-day period on the same day they come out in theaters. The studio's decision was met with polarizing reception, with one of the detractors being Dune director Denis Villeneuve. In the months to follow, there was even talk about if the adaptation of Frank Herbert's novel would be able to circumvent this plan, but it's once again been confirmed that Dune will be available on HBO Max later this year.
The streaming service confirmed this on its Twitter page after sharing more Dune posters. That said, you'll need to make sure you're subscribed to the right HBO Max tier if you want the ability to enjoy Dune from the comfort of home.
When HBO Max launched in May 2020, there was only one payment plan available: paying $14.99 a month to watch all of the content on the site without ads. Now there's also an ad-supported plan one can sign up for that only costs $9.99 a month, but should you hop onto this tier, you don't get access to Warner Bros' 2021 movie premieres. So if you'd prefer to watch Dune on your own TV, computer, tablet or phone, be prepared to shell out that extra $5 for HBO Max's main plan.
In any case, let's put the idea to rest that Dune will be Warner Bros' sole 2021 movie to get a theatrical-only release. To be sure, Denis Villeneuve certainly wasn't pleased about about WB's day and date plan, saying late last year that the studio's decision means the Dune wouldn't have the chance to "perform financially in order to be viable," thus potentially killing the franchise. It got bad enough that Legendary Entertainment, the production company behind Dune and Godzilla vs. Kong, was reportedly considering legal action against WB for how these two movies were being handled. Ultimately Godzilla vs. Kong ended up playing on HBO Max like WB wanted, but in April, it was reported that Legendary was still looking for Dune to be kept solely in theaters when it eventually came out.
However, by May, Johanna Fuentes, head of communications at WarnerMedia Studios and Networks Group, announced that Dune will indeed be released on HBO Max the same day it arrives in theaters, with Warner Bros. distribution chief Jeff Goldstein echoing her statement. That hasn't changed in the last two months, and considering how well Godzilla vs. Kong performed in theaters globally despite also being on HBO Max, maybe Dune can enjoy similar commercial success. On the flip side though, Godzilla vs. Kong was a huge crossover event within an existing franchise, whereas Dune is adapting the first half of a seminal sci-fi book, and a sequel adapting the second half hasn't been greenlit yet.
So Dune is definitely on rockier footing compared to Godzilla vs. Kong, and we'll have to wait and see just how much its availability on HBO Max will affect its performance in theaters. As far as Dune's lineup of talent goes, along with his directorial duties, Denis Villeneuve also co-wrote the script with Jon Spaihts and Eric Roth (who's written a treatment for Dune 2). The movie's cast includes Timothée Chalamet, Rebecca Ferguson, Oscar Isaac, Josh Brolin, Jason Momoa, Javier Bardem, Zendaya, Stellan Skarsgård and Dave Bautista, among others.
You can catch Dune in theaters and on HBO Max starting October 22, and if you're not already subscribed to the streaming service, you can rectify that with this link. Browse through our 2021 release schedule to learn what other movies are coming out later this year, or get a head start on next year with our 2022 release schedule.
Your Daily Blend of Entertainment News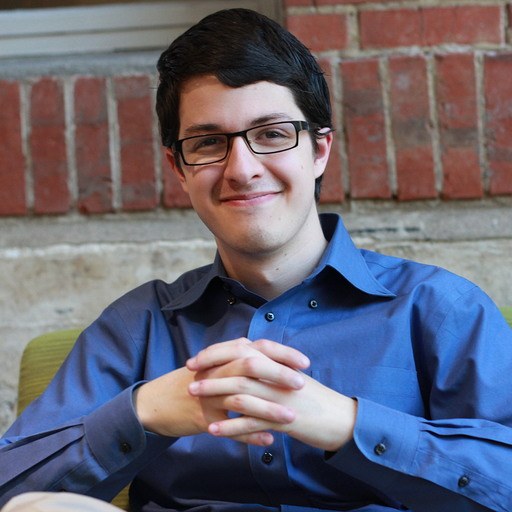 Connoisseur of Marvel, DC, Star Wars, John Wick, MonsterVerse and Doctor Who lore. He's aware he looks like Harry Potter and Clark Kent.