10 Great Music Moments From Quentin Tarantino Movies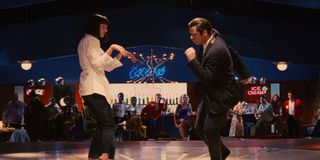 There are movie fans and there are music fans, but where those two fandoms tend to coincide most harmoniously is in the filmography of Oscar winner Quentin Tarantino, who has also earned five Grammy nominations for personally compiling some of the most rousing movie soundtracks in cinematic history.
When you hear a song in one of his movies (whether or not it was the first time you heard it), it immediately becomes impossible to disassociate the track from the moment, such as in Reservoir Dogs when Stealers Wheel's "Stuck in the Middle With You" comes on. We will talk more about that infamous scene, and others from Quentin Tarantino movies, in the following look back on their most memorable musical moments, starting with a unique two for one deal.
"Misirlou" Is Switched To "Jungle Boogie" Mid-Credits - Pulp Fiction
While not its official "theme," Dick Dale's surfer rock staple "Misirlou" is the song most commonly associated with Pulp Fiction, even though we do not hear it in its entirety. The song plays over the opening credits when it is suddenly interrupted by the sound of someone changing stations before the tuner lands on "Jungle Boogie" by Kool and the Gang. It cuts to the reveal that we have been hearing Jules (Samuel L. Jackson) and Vincent's (John Travolta) car radio the whole time - effectively the first tease that Quentin Tarantino was giving us something refreshingly unique with his 1994 sophomore effort.
"Battle Without Honor Or Humanity" Plays Over O-Ren Ishii's House Of Blue Leaves Arrival - Kill Bill Vol. 1
The de facto theme for the first of half of Quentin Tarantino's two-part revenge saga, Kill Bill, is, undoubtedly, "Battle Without Honor or Humanity." The first image that may come to mind whenever you hear Japanese musician Tomoyasu Hotei's epic instrumental is The Bride (Uma Thurman) in a deadly sword fight with O-Ren Ishii (Lucy Liu) at the House of Blue Leaves. Yet, the song actually accompanies the moment in the 2003 kung-fu homage when the crime boss and the Crazy 88 first walk into the restaurant, preparing you for the bloodbath that will soon take place.
Jackie Brown Lip Syncs "Across 110th Street" - Jackie Brown
The first time I ever heard 1972's "Across 110th Street" actually was in the opening credits of Jackie Brown, Quentin Tarantino's 1997 adaptation of the Elmore Leonard novel Rum Punch. However, the moment that the arresting funk ballad always takes me back to is its reprisal, at the end of the crime drama, when Pam Grier's titular heroine lip syncs to Bobby Womack's lyrics from behind the wheel of her car, reflecting on the "repugnant shit" she has survived.
Django And Broomhilda Are Looking For "Freedom" - Django Unchained
Speaking of survival, 2012's Django Unchained is one of Quentin Tarantino's most ultimately satisfying masterpieces, primarily for its unapologetically honest portrait of the pre-Civil War South before culminating in a brutal revenge tale. The most essential and harrowing example is Django's (Jamie Foxx) flashback to his attempted escape with his wife Broomhilda (Kerry Washington) - interwoven with scenes of her torture - accompanied by Anthony Hamilton and Elayna Boynton's "Freedom." The haunting R&B track and its poignant, heartbreaking lyrics lend so much to the scene and its importance to Django's journey that it is surprising to learn it was not written directly for the film.
Mr. Blonde Tortures Marvin To "Stuck In The Middle With You" - Reservoir Dogs
While there is not really a "good guy" in Reservoir Dogs, Michael Madsen as Vic "Mr. Blonde" Vega is easily the most despicable character - made abundantly clear when he tunes the warehouse radio to K-Billy's Super Sounds of the '70s (playing "Stuck in the Middle with You") and proceeds (off camera) to giddily slice off the ear of captured cop Marvin Nash (Kirk Baltz). He is about burn the helpless man alive before Mr. Orange (Tim Roth) wakes up and unloads his clip into the psychopath, at which point Stealers Wheel's best-known hit inexplicably cuts off (maybe a bullet hit the stereo?). The song's "wrong place, wrong time" theme speaks to Marvin's situation quite perfectly, but in a much darker way than the Scottish rock band may have intended.
Sharon Tate's Heartwarming Relationship With Music - Once Upon A Time In Hollywood
Perhaps we should take a break from the darkness and revisit one (or two) of the more unusually warm and light moments from a Quentin Tarantino movie. Much of the warmth and lightness of 2019's Once Upon a Time in Hollywood is credited to Margot Robbie's performance as Sharon Tate, especially when she is jamming out to "Good Thing" by Paul Revere and and Raiders on her record player or later as she appears perfectly at peace as Buffy St. Marie's Joni Mitchell-penned "The Circle Game" plays on her Porsche radio. The scenes are initially a bittersweet reminder of the actress/model's high-spirited personality, as we expect the film to follow history and end with her untimely murder on August 9, 1969.
Cliff Takes Out Manson Followers As "You Keep Me Hangin' On" Plays - Once Upon A Time In Hollywood
Of course, we come to learn that Quentin Tarantino was pulling a fast one with Once Upon a Time in Hollywood by reimagining a more favorable (yet, still pretty grisly) turnout of that fateful night. Stuntman Cliff Booth (Brad Pitt) puts on Vanilla Fudge's "You Keep Me Hangin' On" to help him enjoy his incoming "trip," when three members of the Manson Family step into Rick Dalton's (Leonardo DiCaprio) house, before Cliff, his dog, Daisy, and Rick's wife Francesca (Lorenza Izzo) give them a taste of medicine they probably could not have dreamed up themselves. The moving, psychedelic 1967 cover of the Supremes' hit proves to be an almost tasteful compliment to the carnage.
Shosanna Puts On Her War Paint To David Bowie's "Cat People" - Inglourious Basterds
The first time Quentin Tarantino rewrote history in such an explosive way (literally) was at the end of his 2009 World War II fantasy Inglourious Basterds, during the premiere of a Nazi propaganda film at the La Gamaar Cinema in France. The owner of the theater is Shosanna (Melanie Laurent) - who does not realize that Lt. Aldo Raine (Brad Pitt) and the Basterds plan to put on their own show for the Third Reich this same night, just as she does. The 1982 David Bowie song "Cat People" (also the title track for a horror film of the same) plays over rousing montage of her preparing for the big event which boasts a perfect balance of elegance and fury.
Vincent And Mia Dance To "You Never Can Tell" - Pulp Fiction
I may have said earlier that "Misirlou" is, just about, the defining song of the Pulp Fiction soundtrack, but you could argue that the defining musical moment of the film (and even of Quentin Tarantino's career) happens at Jack Rabbit Slim's. Vincent is showing his boss' wife, Mia Wallace (Uma Thurman), a good time at the '50s-style diner when she convinces him to participate in a dance contest. Their impromptu choreography to Chuck Berry's "You Never Can Tell" is relatively amateur, but authentic and charming enough to earn them the top prize.
Mia's Dance To "Girl, You'll Be A Woman Soon" - Pulp Fiction
The winning dance and the platonic couple's obvious chemistry also leads to an "uncomfortable silence" at the Wallace household, where Vincent retreats to the bathroom whilst Mia performs a solo routine in her living room to Urge Overkill's cover of Neil Diamond's "Girl, You'll Be a Woman Soon." The seductive folk rock ballad sends Vincent into a frenzy of conflicted emotions and keeps him unaware that Mia has mistaken the heroin she finds in his trench coat for cocaine, causing an overdose. The climactic moment from the first of Pulp Fiction's three interwoven tales is a testament to Quentin Tarantino's penchant for subverting audience expectation, and choosing the perfect song to achieve it.
Indeed, Quentin Tarantino always knows what song is right for the occasion. We can only imagine the playlist of epic proportions he has in store for what he claims will be his tenth and final film.
Your Daily Blend of Entertainment News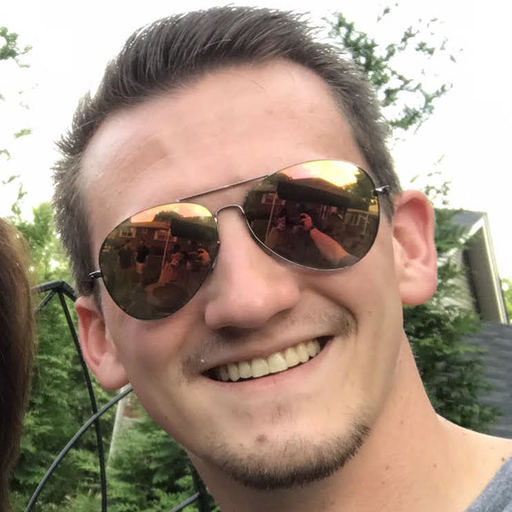 Jason has been writing since he was able to pick up a washable marker, with which he wrote his debut illustrated children's story, later transitioning to a short-lived comic book series and (very) amateur filmmaking before finally settling on pursuing a career in writing about movies in lieu of making them. Look for his name in almost any article about Batman.