After Quentin Tarantino's Once Upon A Time In Hollywood: 9 Other Movie Novelizations We'd Like To Read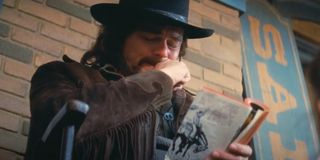 CinemaBlend participates in affiliate programs with various companies. We may earn a commission when you click on or make purchases via links.
Academy Award-winning filmmaker Quentin Tarantino has turned his own film Once Upon a Time in Hollywood into a novel, following the somewhat forgotten tradition in show business of adapting cinema into literature as a marketing tool, as opposed to the more common reversed method. While the idea of expanding on the story of the exhilarating 2019 period piece in a book was already intriguing enough, it also does call to mind just how many other movies there are that have not been made into movie novelizations but perhaps should. That being said, the following are a few favorites that sound like perfect candidates to be given such treatment and we thought a couple of other classic Quentin Tarantino movies would be a perfect way to start.
Inglourious Basterds (2009)
This 2009 tale of soldiers and refugees targeting the Third Reich during World War II is already one of the most exciting and inventive twists on the historical fiction genre in recent memory. Plus, as one of the most sophisticated and engagingly complex narratives that Quentin Tarantino has ever crafted, Inglourious Basterds begs to be fleshed out in novel form (even at a runtime that nears three hours) especially for the chance to venture further beyond its revolutionary conclusion. Plus, since Samuel L. Jackson narrates the film, we already have the perfect choice to read the audiobook.
Pulp Fiction (1994)
Speaking of Samuel L. Jackson, his character, Jules, is just one of the many characters from Pulp Fiction whom I would love to learn more about in a novelization, which could be another anthology or a linear retelling of its increasingly intense interwoven stories. Plus, we already know that John Travolta's Vincent Vega is the brother of Victor "Mr. Blonde" Vega (Michael Madsen) from Reservoir Dogs, among other connections to the rest of the Tarantinoverse. It would be fun to see those clues more widely realized in what could easily be another prime piece of pulp.
The Big Lebowski (1998)
Pulp detective novels (and their stoner friend, producer Jeff Dowd) are actually what inspired Joel and Ethan Coen to make The Big Lebowski - one of the best movies on Netflix at the moment - in the first place. Therefore, I think rephrasing the bizarre adventures of The Dude (Jeff Bridges) - involving ransom, mistaken identities, and tainted rugs - in a straight-forward noir-style narrative similar to Raymond Chandler's The Big Sleep (another direct influence of the film) is too perfect and hilarious to pass up. If you think the much-celebrated dark comedy should be left alone instead, well, you know, that's just like, uh, your opinion, man.
Uncut Gems (2019)
I am of the opinion that one of the most exhilarating crime thrillers in the last several years is Uncut Gems, which many have argued almost lives and dies by Adam Sandler's performance and his reputation as a likable comedic personality. As much as I agree that the former Saturday Night Live cast member is electrifying and brilliantly sympathetic as the otherwise despicable Howard Ratner in the film, I also believe that Josh and Benny Safdie's story of a crooked New York City jeweler with a life-threatening gambling addiction is brilliant on its own. Transferring this cinematic equivalent of relentless tension to prose could be the ultimate test to prove if this theory is correct.
John Wick (2014)
Speaking of relentless tension, a film that masters the same emotions in a more fun and tastefully absurd way is John Wick, the first of three (soon to be four) instant classics that revitalized Keanu Reeves' action career. I could not agree more that the fight choreography and stunt work is phenomenal - it helps that the directors, Chad Stahelski and David Leitch, are experienced stunt performers - but also find myself more intrigued by the world in which these conflicts take place and the underground network of assassins it hides in plain sight. I love how each of the John Wick movies have slowly brought more of this mythology to light, but would bet that one novel offering a more complete explanation of what goes on at the Continental and beyond amid the otherwise simple revenge story of the first installment would make an excellent read.
Donnie Darko (2001)
There is nothing simple at all about the story of Donnie Darko, the debut of writer and director Richard Kelly that stars Jake Gyllenhaal as a high school student haunted by visions of an apocalyptic soothsayer in a creepy rabbit suit in the late 1980s. Quite frankly, though, I love all the reasons that this cult classic remains such a transfixing mystery and would not change a thing, but would also love to know more about the supporting characters, such as the challenging Karen Pomeroy's (Drew Barrymore) inspirations or how Kitty Farmer (Beth Grant) came to be so blindly and problematically overbearing. Plus, I think the amount of people who favor the Director's Cut is enough reason to prove that fans are clamoring for Kelly to provide a little more insight into the unique world he created.
House of 1000 Corpses (2003)
Speaking of a unique world, say what you want about Rob Zombie movies, but the rock star-turned-filmmaker's debut (a twisted tribute to the grindhouse movie era) is surprisingly layered with a mysterious and truly terrifying history at its coattails. Not to mention, at its core, the story of House of 1000 Corpses - about four young travelers stumbling upon a nightmare while in search of America's most notorious urban legends - has much of the same raw, grounded brutality of a Stephen King classic. Also, Zombie himself has claimed to ScreenRant that he actually sees the film as a "calamitous mess," so a novel adaptation would be a perfect opportunity to correct every "flaw, upon flaw, upon flaw… upon flaw" as he sees it.
Army Of The Dead (2021)
Say what you want about Zack Snyder movies, but I would actually call the director's Netflix original hybrid of George A. Romero, The Dirty Dozen, and Ocean's Eleven some of his finest work, if not his best ever (and I really do mean that). However, I can also empathize with critics' frustration over the details that Army of the Dead introduces but to little avail, such as time loops, how zombies could reproduce, and what the deal is with those zombie robots. We could just wait to see how Snyder intends to answer these questions in possible sequels and the upcoming animated spin-off series, but if some would prefer to have those blanks filled now, I would say that a direct novelization is the way to go.
Fantastic Beasts Movies (2016-Present)
Speaking of filling in the blanks, a franchise that especially could use a novel adaptation to help better explain its plot is the Harry Potter prequel movies kicked off by Fantastic Beasts and Where to Find Them in 2016. Itself an adaptation of a Hogwarts textbook J.K. Rowling wrote for charity, the story (in just two of its proposed five installments) has evolved from whimsical creature features to fantasy crime thrillers with a dizzying amount of subplots that only a powerful spell could help the average muggle keep track of. I am actually surprised that these stories have started as screenplays and not books, which I think would be an even more sufficient way to present their increasingly complex story arc.
In the old days, novelizations were mainly used as a marketing tool, but as you can see, they can be quite useful for enhancing the movie going experience. Would you agree that a book adaptation of any of the movies above would be a good idea and, if so, is there one you would be most excited to add to your reading list?
This poll is no longer available.
Your Daily Blend of Entertainment News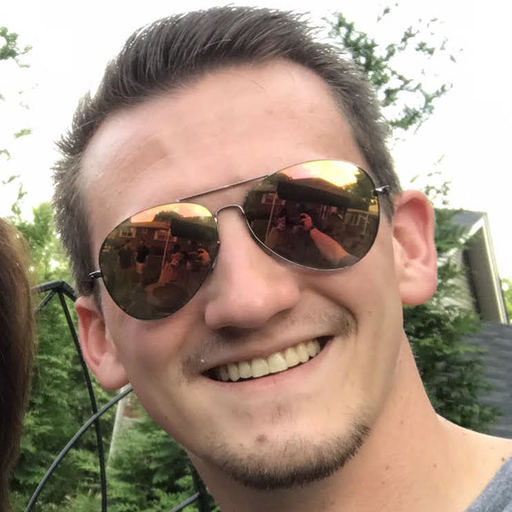 Jason has been writing since he was able to pick up a washable marker, with which he wrote his debut illustrated children's story, later transitioning to a short-lived comic book series and (very) amateur filmmaking before finally settling on pursuing a career in writing about movies in lieu of making them. Look for his name in almost any article about Batman.