Spider-Man: No Way Home Trailer Confirms Another Returning Classic Villain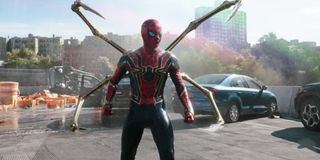 To say the first Spider-Man: No Way Home trailer has been highly anticipated would be an understatement, as social media's been chomping at the bit for this preview for a long time. But today the wait finally ended, as one day after the trailer was leaked, Sony Pictures officially released it to the public. There's a lot to take in from this first collection of footage, including the reveal that Green Goblin will indeed be appearing in No Way Home.
Anyone who's been following along with this Spider-Man movie's development has known for a while that the story would involve Tom Holland's Peter Parker bombarded by multiversal craziness, and this trailer confirmed it. Due to something going wrong with the spell Doctor Strange casts to make people forget that Peter and Spider-Man are one and the same, the stability of spacetime has been tampered with, resulting in other realities leaking into the main MCU reality. We see Alfred Molina's Doctor Octopus at the end of the trailer, and some lightning strikes earlier on tease the arrival of Jamie Foxx's Electro. But it's a familiar-looking pumpkin bomb landing on the bridge where all that destruction is unfolding that finally confirms that Willem Dafoe's version of Green Goblin will appear in Spider-Man: No Way Home. See for yourself:
Willem Dafoe debuted as Norman Osborn in 2002's Spider-Man, and while the character met his demise when he was impaled by his own goblin glider in an effort to kill Tobey Maguire's Peter Parker, Dafoe cameoed in Spider-Man 2 and Spider-Man 3 as the hallucination James Franco's Harry Osborn saw of his late supervillain father. Nearly 20 years later though, we're finally reuniting with the real deal, with it being rumored back in February that Dafoe was sighted on the Spider-Man: No Way Home set.
Now that we know for sure Willem Dafoe is appearing in Spider-Man: No Way Home, the question is how his Green Goblin can even be involved in this story. It bears repeating, he was dead at the end of Spider-Man, so what's the deal? Well, while the specifics are obviously being saved for the movie itself, let's not forget that Alfred Molina's Otto Octavius and Jamie Foxx's Max Dillon also appeared to meet their demises in Spider-Man 2 and The Amazing Spider-Man 2, respectively, and yet they're appearing in the threequel too.
Well, thanks to Alfred Molina, we know that with Doctor Octopus, resurrection isn't at work, but something timey-wimey, to borrow a line from Doctor Who. Back in April, Molina said Ock story in Spider-Man: No Way Home picks up from the "moment" we saw him sinking to a watery grave after stopping his fusion reactor from destroying New York City, and as such, he would be digitally de-aged to look like he did in 2004. Presumably this is the same case with both Electro and Green Goblin, meaning that both would be snatched from their deaths and dumped into the MCU. And while Ock at least redeemed himself before Spider-Man 2 ended (though that then begs the question of why he's seemingly returned to being a villain in No Way Home), Willem Dafoe's Norman Osborn was still very consumed by his evil Goblin persona in Spider-Man, and now he's able to wreak havoc in a different universe.
All will be revealed when Spider-Man: No Way Home swings into theaters on December 17. That said, much like how Electro won't be blue this time around, my fingers are crossed that Green Goblin will wear a different costume in the new movie. That Power Rangers-like suit wasn't popular in the early 2000s and still isn't, so Willem Dafoe's sinister character is in dire need of an upgrade.
While we wait for more Spider-Man: No Way Home updates, find out what else is on the MCU film slate with our upcoming Marvel movies guide.
Your Daily Blend of Entertainment News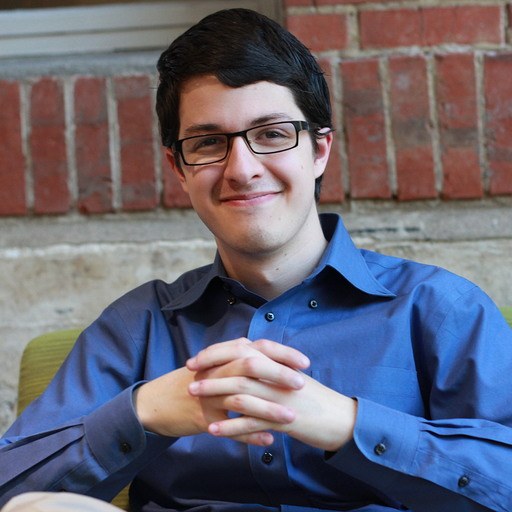 Connoisseur of Marvel, DC, Star Wars, John Wick, MonsterVerse and Doctor Who lore. He's aware he looks like Harry Potter and Clark Kent.