Sylvester Stallone Teases Rocky IV Director's Cut Trailer With Retro Image With Dolph Lundgren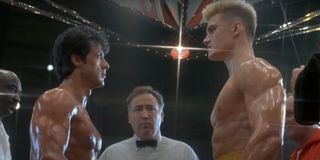 In 2020, the 35th anniversary of Rocky IV, Sylvester Stallone announced that he was putting together a director's cut of the movie that saw Rocky Balboa duke it out with Dolph Lundgren's Ivan Drago. We're only a few months away from Rocky IV's director's cut being released, but like any other movie, it's getting a trailer beforehand. Stallone has now teased the forthcoming preview with a retro picture of him and Lundgren.
The face of the Rocky film series, not to mention having written all the original movies and directed all but Rocky and Rocky V, went on his Instagram to show people an old Rocky IV promotional picture he found of him and Dolph Lundgren, while also letting people know he's seen the trailer for the Rocky IV director's cut. Kill two birds with one stone, right?
To clarify, Rocky IV's director's cut will premiere in Philadelphia on November 11. It's unclear when the trailer will drop, although since there's a little over three months to go until the movie starts playing in theaters, one would imagine the public will get to see it soon. After all, it'd be nice to get an idea of how this version of Rocky IV will differ from the one that played on the big screen in 1985.
Rocky IV saw Rocky Balboa exchanging blows with Soviet powerhouse Ivan Drago after the latter killed Carl Weathers' Apollo Creed in an exhibition bout. Although it was met with more mixed critical reception compared to its predecessors, Rocky IV pulled in over $300 million worldwide and remains the highest-grossing movie in the Rocky franchise, including the spinoffs Creed and Creed II. Speaking of which, Dolph Lundgren reprised Drago for 2018's Creed II, which saw his son Viktor clashing with Michael B. Jordan's Adonis Creed.
Other than removing the robot that Rocky gave to Burt Young's Paulie, Sylvester Stallone hasn't shared any specific details about how the director's cut of Rocky IV will stand out from the original. Still, he hasn't been remiss in promoting his new vision for Rocky IV, as along with this latest post, Stallone has posters for the director's cut over the last several months. It's also worth mentioning that the Rocky IV director's cut will be accompanied by a documentary called Keep Punching: The Present Meets the Past.
Once again, you'll be able to see the Rocky IV director's cut on the big screen starting on November 11, the same day that Ghostbusters: Afterlife comes out. As far as Sylvester Stallone's future with the Rocky franchise goes, while he won't appear in Creed III, he has been working on another Rocky movie that will see the eponymous character training a young man who's stuck illegally in the United States. Stay tuned for details on that project.
Your Daily Blend of Entertainment News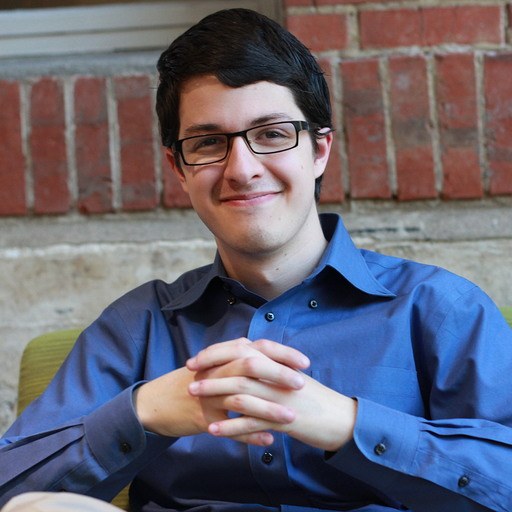 Connoisseur of Marvel, DC, Star Wars, John Wick, MonsterVerse and Doctor Who lore. He's aware he looks like Harry Potter and Clark Kent.