Felicity Huffman Is Pleading Guilty In College Scandal, Says She's 'Ashamed'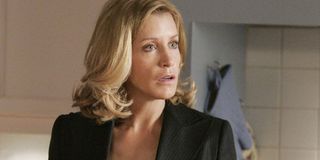 We're a few weeks out from news first breaking that some famous names including Felicity Huffman and Lori Loughlin had allegedly participated in some devious behind-the-scenes behavior to get their kids into good schools during the rough college admissions process. As more and more news breaks related to the case, some parents have ultimately decided to take their medicine and plead guilty in the scandal perpetrated by attorney Rick Singer.
Now, Felicity Huffman has come out to say she is going to be pleading guilty in the college admissions scandal, noting that she is ashamed of what she put her daughter and her family though. Her statement mentions:
While Felicity Huffman was arrested after allegedly paying $15,000 in a "charitable donation" that reportedly went straight into Rick Singer's pocket to help her daughter cheat on her SAT test and get into a good school. With that money Huffman's daughter had more time to take the test and her answers were reportedly corrected by the proctor. She gained 400 points on the test after her answers were corrected, allegedly nabbing a 1420 score following the changes.
Some parents who bought into this "charitable donations" scheme also wrote off those donations on their taxes, although those alleged donations have now been proven to have not been donations at all. Fox News reports defendants have agreed to pay the IRS in back taxes for these donations.
Felicity Huffman went on to state that her daughter had no knowledge of the special treatment she was given leading her to a better SAT score and that her "desire to help her daughter" was a "transgression" toward her kid as well as all of us in the public. She also said:
The spotlight on this scandal has mostly focused on When Calls The Heart and Fuller House actress Lori Loughlin and her husband Mossimo Giannulli, who were both implicated in the scandal. Felicity Huffman's husband William H. Macy was not charged, although phone call evidence seemingly indicated he knew about the decision to pay Rick Singer.
Neither Loughlin or Giannulli have pled guilty so far, although the allegations have caused some issues in regards to Lori Loughlin's career. Production on When Calls The Heart was actually on hold after the allegations first came to light and it is also rumored the actress will not be a part of the final season of Fuller House, either. Loughlin has also been dropped from her full Hallmark contract and productions and not just her TV show. Allegations against Lori Loughlin and Mossimo Giannulli indicate they may have paid up to $500,000 to get their daughters enrolled into USC by helping them to fake their way onto the crew team at that institution.
Felicity Huffman is among 14 parents who have so far pled guilty in this wide-ranging college admission. Huffman will plead guilty to conspiracy to commit mail fraud and honest-services mail fraud. She is currently out of jail on a $250,000 bond.
In her statement (via THR), the actress also officially declared that she will be pleading guilty moving forward. The actress was one of 49 individuals who were initially arrested as part of the wide-ranging scandal, which also included nine athletic coaches and numerous other parents. Huffman says she takes full responsibility for what transpired with her eldest child, saying:
Felicity Huffman could face up to 20 years in prison over the charges given her part in the scandal, which has reportedly been dubbed Operation Varsity Blues. Ultimately, a judge will decide whether or not she earns jail time. Huffman also considered making a similar payment when her second child was going to school, but ultimately opted against it, which may work in her favor come sentencing time. She also paid a smaller amount than some of the other defendants during her part in the scandal. Parents involved included parents in both New York City and various parts of California.
Currently, the actress has several projects that have completed filming, a TV miniseries called When They See Us and movies Tammy's Always Dying and Otherhood. However, none of her projects were currently filming like Loughlin's at the time of the scandal, so it's unclear if they will be impacted in any way.
For now, the actress has deleted her social media accounts and has been laying low until she made a statement on Monday. A slew of parents and coaches have yet to plead in the upcoming case, but plenty of people have opinions about the college admissions scandal as the drama has been unfolding, including celebrities like Dr. Dre. We'll keep you updated as the case continues to unfold.
As for the students, Stanford made a decision a few days ago to kick out one student who had lied on the application to attend. We're not certain what the lie was, but the university rescinding the application was tied to the Rick Singer scandal. It is unclear if other universities will follow suit with all or some of the enrolled students who are also embroiled in the scandal, although some students may choose not to return of their own accord.
Your Daily Blend of Entertainment News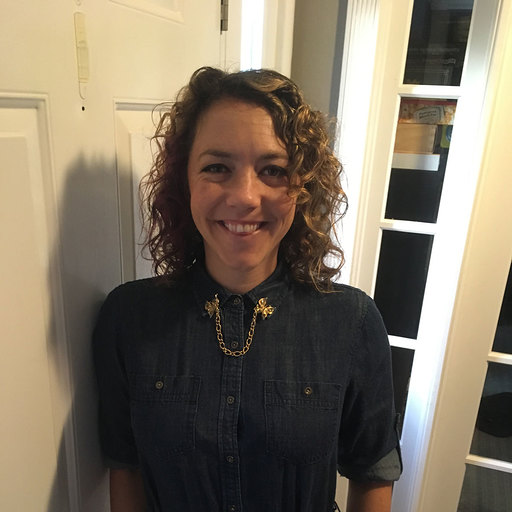 Reality TV fan with a pinch of Disney fairy dust thrown in. Theme park junkie. If you've created a rom-com I've probably watched it.