Actress Piper Perabo Breaks Leg In TV Show Stunt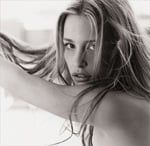 Actress Piper Perabo is recovering from a broken leg after a stunt went awry on the set of her new TV drama Covert Affairs. Luckily for the Coyote Ugly star, the accident happened while she was shooting the season finale and she was able to limp around and complete her scenes.
She says, "I broke it in a fight scene in the finale. We were literally one day from wrapping. Luckily, I have a great stuntwoman, who was able to get my close-up, and a great editor. It was an accident and I'm fine and I'm not taking any steps back. It was just a freak accident. It it went as we'd rehearsed, everything would have been fine but sometimes accidents happen, especially when you really go for it."
But now Perabo fears her action scenes will be cut back when the show starts up again: "One of the things I like about the show is they really take the action seriously and let me do it. When it happened, one of the first things I said to our line producer was, 'Do not take me out of the action of the show'." (KL/WN&RXM/JMA)
Copyright 2011 WENN
Your Daily Blend of Entertainment News