FDA Says No To Four Proposed Tobacco Products, Approves Two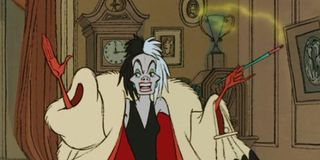 On Monday, the Food and Drug Administration took a look at several new products the tobacco industry was interested in pushing into the marketplace. The occasion marked the very first time the government organization got involved with the regulation of cigarettes and other products, following the landmark 2009 passing of the Family Smoking Prevention and Tobacco Control Act.
Six products were looked at during the FDA's first run at bat. In a press release Monday, the organization announced that of the six products, only two passed and will eventually hit shelves. The FDA reports those two products are both from the Lorillard Tobacco Company. Additionally, both products are cigarette products, Newport Non-Menthol Gold Box 100s and Newport Non-Menthol Gold Box. While different from the Newport cigarettes already on the market, the FDA found those two products to be equivalent to tobacco products currently available.. The other four products did not meet the FDA's qualifications and did not pass.
It may seem like a long time coming, but it actually wasn't all that long ago when a tobacco company first came out to explain that smoking is hazardous to the individual's health and that smoking may cause cancer. The Liggett Group was the first to officially admit what everyone already knew, and that obvious reveal didn't happen until March of 1997. Settlements and a whole lot of legal mumbo jumbo followed immediately afterward, which is probably a pretty good indication of why it didn't happen sooner.
In the years since, PSAs have explained the dangers of using tobacco products in graphic and horrifying detail, but until recently, legislation had not caught up. With passage of the Family Smoking Prevention and Tobacco Control Act, however, all new tobacco products will now need to prove they are "no more harm to public health" than what's already on the market, which will be a big challenge for those products that "raise different questions" about public health. In fact, it shouldn't come as a shock that the two products that passed were the most like what smokers have been buying for years.
Some people are for tobacco regulation by the government, while others may not be so keen. The director of the Center for Tobacco Products wrote a pretty slick blog post on Monday that helps to explain the FDA's regulation of products. As the man notes, passing products through does not mean that the product is FDA-approved, or safe for a person's health.
Still, the FDA doesn't seem to be trying to bully the tobacco industry. Exemptions to the new standards can be made when a tobacco company opts to simply change an additive or other minor alteration to products already on the market. If you are a smoker, your favorite products aren't going anywhere. However, if you had plans to start your own tobacco company, now is probably not the best time to try to jump into the game, as Nick Naylor would tell you.
Amazing Race & Top Chef superfan with a pinch of Disney fairy dust thrown in. If you've created a rom-com I've probably watched it.
Your Daily Blend of Entertainment News
Thank you for signing up to CinemaBlend. You will receive a verification email shortly.
There was a problem. Please refresh the page and try again.