Game Of Thrones Actress Sophie Turner Adopted Her Direwolf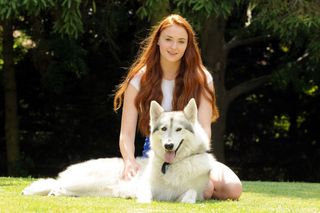 A major facet of HBO's hit series Game of Thrones is the Stark family and the family's relationships with the direwolfs that accompany each member of the family. In the series, several of the main characters have seen these pets get run off or killed. Where do those lovely dogs go after their tenure on the show has ended? We have one answer for you.
Sophie Turner, who plays Sansa Stark on the hit subscription cable series, fell in love with her dog (er direwolf), Lady, while filming the series and later brought home the pet. Turner is 17 and recently told the outlet Coventry Telegraph that she still lives with her parents. They adopted the dog, whose real name is Zunni, together.
Turner was so young when she first appeared on the series that her mother actually accompanied her to shoots. The actress was cast in Game of Thrones at the age of 13 and was able to travel to shooting locations in Belfast and Croatia after her mother agreed to accompany her. Her mother, Sally, explains her role in chaperoning her daughter, now aged 17, around the sets.
When mother and daughter found out that Lady was going to die in the drama, it was Sally who persuaded the show to let the family adopt the dog, although Turner is very excited the family was given the perfect opportunity to give a dog a home.
So far, it seems Turner is the only actress from the show who has taken her 'deceased' pet home. Still, a few of the show's characters do have direwolves at their side in the series, and it will be interesting to see how the show pans out as George R. R. Martin continues to write the A Song of Ice and Fire series. The author is always big on throwing curveballs into his plots and as the series wears on, we'll see if any other cast members end up taking home their pets from the show. Either way, at least we know the show places the animals in good homes once they are no longer needed. Winter is coming, and I'd hate to think the creatures are left out in the cold.
Photo Credit@ Coventry Telegraph
Your Daily Blend of Entertainment News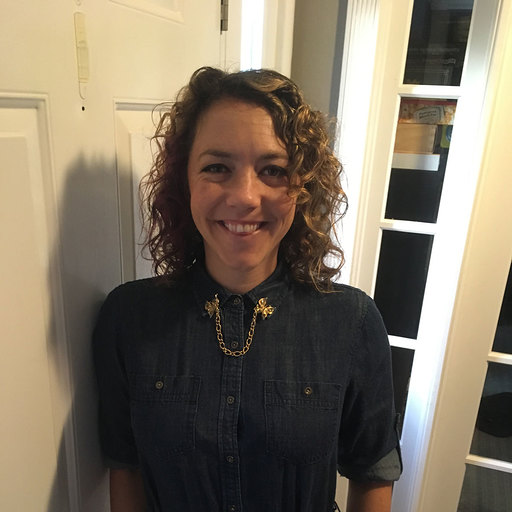 Reality TV fan with a pinch of Disney fairy dust thrown in. Theme park junkie. If you've created a rom-com I've probably watched it.