Most Americans Do Not Get Enough Exercise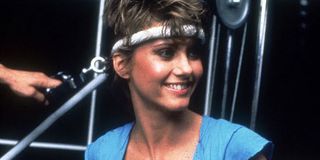 Only one in five adults in the United States is getting enough cardio and muscle-strengthening exercise. That number doesn't seem nearly as dismal until you think of it in percents. Out of all of the adults living in the US, only 20% are getting the right amounts of daily exercise. We're not talking exercise that will keep a person at peak fitness. We are talking only 20% meeting the minimum guidelines for recommended exercise by the Physical Activity Guidelines for Americans.
The Physical Activity Guidelines don't recommend a particularly strenuous amount of exercising. We're talking 2.5 hours a week of moderately strenuous exercising or a1 hour and fifteen minutes of intense cardio that will get a person's heart rate way up. Additionally, the guidelines recommend muscle strengthening activities be done at least twice a week. We're not talking Madonna-crazy, 1,000 push-ups a day kind of stuff. We're talking simpler, walk the dog sort of stuff.
According to Indiana News Center, the stats were taken from an annual survey by the Behavioral Risk Factor Surveillance System. While the 20% doesn't say great things about the physical health of the population, there is a little bit of light at the end of the tunnel. The survey also reported findings that fifty percent of adults in the US are meeting the Physical Activity Guidelines when it comes to aerobic workouts. Additionally, 1/3 of the population meets the muscle-strengthening requirements. The bigger challenge seems to be getting people away from their regular exercising routines and into different activities that will help Americans to achieve the minimum guidelines and get into a shape that will keep them healthy.
It can really be tough to find the motivation to exercise and it can be tougher to find the time to get the right routines in. However, exercise is great for not only endorphins, but also for helping people to maintain a healthy weight and lifestyle. Barring certain health factors, there are only good reasons to exercise, and hopefully, those numbers will improve in the future.
Amazing Race & Top Chef superfan with a pinch of Disney fairy dust thrown in. If you've created a rom-com I've probably watched it.