Paula Deen Confirms Diabetes In Interview With Al Roker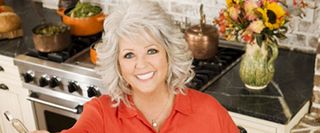 Over the years, Paula Deen has both been praised for her delicious dishes and slammed for the fact she often makes high in calorie, high in fat choices for her TV appearances and cookbooks. Several months back, The National Enquirer came out and said Oprah's friend and southern cooking fiend Paula Deen had diabetes. While the rumors didn't stick at the time, a few days ago those rumors resurfaced. Now, Deen has gone on to NBC's Today to set the record straight.
As it turns out, Paula Deen does have type-2 diabetes. In Al Roker's interview with Deen, the two cover such topics as how long the lovely lady has been battling the disease (three years), why she waited so long to alert the public (she wanted to bring something to the table), and whether she will change her diet (extras have always been alright in moderation).
For those ladies, and especially Southern ladies who think they may be borderline diabetic, Deen recently fed some advice to USA Today (opens in new tab): lay off the sweet tea.
Your Daily Blend of Entertainment News
Thank you for signing up to CinemaBlend. You will receive a verification email shortly.
There was a problem. Please refresh the page and try again.