10 Great TV Shows That Are Ending In 2015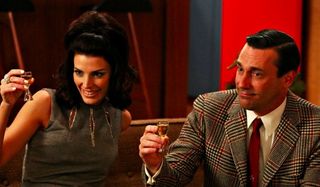 With each new year comes new beginnings, whether in the form of resolutions to become happier with oneself, or in the form of frustration over trying to get taxes done. But, sadly, 2015 in particular will mark the endings for a slew of popular TV series all over the network-sphere. We'll be saying goodbye to characters both young (the Knope-lets) and old-ish (Betty White), and settings we've wanted to visit for years, along with others we've gladly only experienced in small-screen form.
So settle down with your vice of choice and join us as we begin to bid farewell to 10 series that we'll be missing once 2015 is complete. Assuming, of course, that creators and showrunners don't bring all of these series back to life on Netflix or Yahoo! a year or two later. We'll allow it.
Because AMC enjoys wringing its audiences of as much attention as they can for as long as possible, the "should have ended already" hit historical drama Mad Men is slowly approaching Season 7 – Part 2, in which we'll find out what Don Draper is like post-Megan, how close Sally Draper gets to becoming her mother Betty, what kind of new disappointments await Pete, and the fates of the series' stable of other drama-attracting characters. The ratings for the first chunk of Season 7 were as dismal as they've ever been, so here's hoping the critically lauded series can close out the 1960s with class, style, and a record number of viewers.
Series Finale Date: Unknown
NBC's always hilarious Parks and Recreation is coming back for its final season with some big changes – the Season 6 finale jumped forward three years to 2017 – and additions both new and old – Leslie and Ben have triplets, and many of the show's recurring characters are returning in differing capacities. Another big change? Since NBC is defaulting on its Thursday night comedy lineup in 2015, Parks and Recreation is moving to Tuesday nights for six weeks of back-to-back episodes. Not the best way to treat yo self to one of the silliest comedies on TV, and it sounds like a decision only Gary could have come up with. But I guess a quick burn off is better than nothing at all.
Series Finale Date: February 24
Now that show creator Bruno Heller is making waves with Gotham over on Fox, his CBS baby The Mentalist will be coming to a close this year after seven seasons of Simon Baker playing the most dashing psychic on TV. Currently in the middle of said season, The Mentalist now has Patrick Jane and Teresa Lisbon as a couple while they flip from case to case. Due to its procedural nature, it's unlikely the rest of Season 7 will bring about many surprises or huge catastrophic moments, but it just might. What do I know? I'm not the psychic.
Series Finale Date: February 18
Justified
TV is losing one of its greatest good guy/bad guy combos in 2015 with the sixth and final season of FX's Justified. While it's arguable that the southern fried crime drama should have put Raylan and Boyd in a fatal head-to-head already, the impending showdown will hopefully be worth the wait, giving fans ample opportunities to plant their stakes with Team Raylan or Team Crowder. (Always go with Boyd, people!) Helping things along will be a stellar trio of guest stars, including Sam Elliot, Garrett Dillahunt and Jeff Fahey. Something tells me one or all of these people, Boyd's crew included, will bring Raylan over to the darker side for a lot longer than he'd like. And it's gonna be glorious.
Series Finale Date: Unknown
Glee
Like everything Ryan Murphy touches, Fox's once-beloved musical dramedy Glee has been the victim of shoddily melodramatic plotlines, cast switch-ups and plummeting ratings. So it should come as both comforting and non-surprising that the series is going back to basics for Season 6, which will put all of the focus right back on McKinley High and its crews. (Seeing characters coming back after seemingly going off to do bigger and better things should be more jarring, but whatever works.) Love, babies and Jay-Z's "99 Problems" are in the air for these final ten episodes, culminating in a two-hour series finale that'll hopefully be something to sing praises over.
Series Finale Date: March 20
The League
FXX's The League is the perfect example of a series that takes a single, simple premise – childish adults obsessing over fantasy football – and pushes it to every conceivable place possible in order to draw laughs. (And yes, that "place" often involves genitalia.) The largely improvised series will hand out its final Shiva Bowl and Sacko Bowl trophies for Season 7, and my prediction is that Andre somehow wins them both. Because it's on FXX, this last season will probably be watched by less people than televised high school football games, but here's hoping we get to see another Rafi and Dirty Randy episode, and that there's some narrative where Ryan Leaf guest stars as Johnny Manziel's uncle.
Series Finale Date: Unknown
With just four episodes left in its sixth and final season, NBC's Parenthood has roughly 65,000 characters' plotlines to conclude, but I think these families are ready for it. It looks like Zeek will be dealing with some health issues involving his heart, and that Sarah and Hank may finally get together and stick it out. That's if they can hear each other over the sound of Amber going into labor for her and Ryan's child. And after everything Adam has been through, he's trying to end his time at the Luncheonette, but where will that leave Crosby? So many people! So little time left!
Series Finale Date: January 29
What do you do when the title of your show has become irrelevant after the "Half" got old enough to publically rail on the series after quitting? You make your two straight male main characters begin considering the idea of getting married so that they can adopt a child together. At least that's how Two and a Half Men creator Chuck Lorre decided to guide his long-running ratings smash to its Season 12 swan song. Former star Charlie Sheen has expressed interest in returning to the show in some way for the last season, and social media has been idly standing by, waiting to see what kind of sparks fly should it happen.
Series Finale Date: February 19
Nurse Jackie
Though Nurse Jackie has done quite a bit of story-treading over the past six years, actress Edie Falco has consistently remained one of the most captivating actresses on TV, and it'll be a shame to see her leave the Showtime dramedy after Season 7 is over. But it looks like it's going to be a rough one for the addiction-prone Jackie, as she was last seen getting arrested following a fender bender that revealed her prescription pill jackpot to the world. Will she spend most of the season detoxing in jail, or will her family and friends figure out a way to save her? And we won't really have to deal with Carrie and Coop approaching parenthood, will we? I'm going to need a lot of pills if that happens.
Series Finale Date: Unknown
The Late Show with David Letterman
No, The Late Show itself isn't ending, as Stephen Colbert will pick up the reins later this summer, but one of the longest TV institutions ever is coming to an end, and we've got far more than ten top reasons why we'll miss David Letterman in our daily lives. A legend in the game who has only gotten more wonderfully acerbic with age, Letterman has owned this slice of the late night talk show world since 1993, and we can only hope his final guest will be someone who inspires an equal amount of respect and chortling. (It will admittedly be slightly easier to come to grips with not having Paul Schaffer around.)
Dave's Last Show: May 20
Head to the next page to see even more series that will say goodbye in 2015.
Cougar Town
Series Finale Date: Unknown
Continuum
Series Finale Date: Unknown
Kroll Show
Series Finale Date: Unknown
Falling Skies
Series Finale Date: Unknown
Hot in Cleveland
Series Finale Date: Unknown
Your Daily Blend of Entertainment News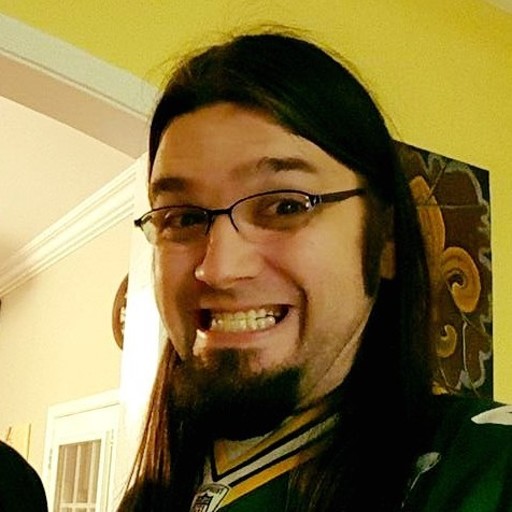 Assistant Managing Editor
Nick is a Cajun Country native, and is often asked why he doesn't sound like that's the case. His love for his wife and daughters is almost equaled by his love of gasp-for-breath laughter and gasp-for-breath horror. A lifetime spent in the vicinity of a television screen led to his current dream job, as well as his knowledge of too many TV themes and ad jingles.