Man With A Plan Review: Matt LeBlanc's New CBS Comedy Is Bland And Forgettable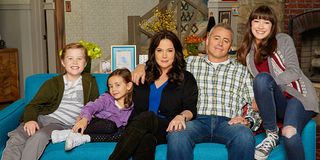 CBS' new comedy, Man with a Plan, has a big problem: It's not funny. In fact, the show is mostly bland and forgettable. Despite the efforts of Matt LeBlanc and the rest of the cast, the poor dialogue is something they can't quite get past enough to make the show truly enjoyable. This is the kind of comedy you watch when you turn the TV on, it's already on CBS, and you're too busy or tired to bother turning the channel.
Man with a Plan focuses on contractor Adam Burns (Matt LeBlanc), a husband and father of three children, Kate (Grace Kaufman), Teddy (Matthew McCann) and Emme (Hala Finley), who begins spending more time taking care of his kids once his wife, Andi (Liza Snyder), goes back to work at a hospital. Adam is convinced that it'll be easy to deal with his kids in the absence of his wife, but after 13 years of Andi as a stay-at-home mom, he soon realizes that she had to deal with way more than he imagined. He has to get used to his children's attitudes, Emme's pushy kindergarten teacher Mrs. Rodriguez (Diana Maria Riva), and the effects his new parenting duties will have on the business he runs with his brother, Don (Kevin Nealon). Meanwhile, the kids are well aware of what they can expect when their "Daddy Fun Times" takes over more parenting duties.
Let me start by saying that Man with a Plan is far from the worst show I've ever seen. It not so bad that it can't be tolerated on any level. The show is uninspired, though, and not only does it not try to reinvent the family sitcom wheel, it seems to just up and take the wheels from past family sitcoms to use as its own, and in the most basic way possible. I was able to preview the first two episodes of the upcoming season, which is executive produced by Matt LeBlanc and That '70s Show alums Jeff and Jackie Filgo, and I had a hard time immediately after viewing them remembering what happened on the show and why it was supposed to matter. Even though I was paying attention to the episodes, it's as though they simply washed right over me and left me like a clean slate, like I hadn't actually watched anything at all. Man with a Plan won't make you wish television didn't exist, but you will absolutely wonder what you really just spent a whole half of an hour doing.
As I mentioned above, Man with a Plan, will do no more than make you feel like you've heard every joke and watched every beat of the show somewhere else. Adam is due to take the kids to school, but forgets them at home? That feels familiar. The kids are all addicted to their electronic devices and need to be tricked into putting them down to perform basic tasks around the house? Yawn. There's a stay at home dad Adam becomes friends with at his kids' school and he's kinda prissy? Seen it. Mrs. Rodriguez bullies Adam into becoming a room mother for Emme's class and Andi thinks it's hilarious? Nothing new there. Adam gets football tickets and there's a mix up over who's going to the game with him? Yeah, I'm sure I saw that on Everybody Loves Raymond about 18 years ago.
The main problem with Man with a Plan is that it simply isn't funny. Lots of shows borrow from others at this point; there have been too many TV series on the air over the years for some ideas to not be repeated by now. But, Man with a Plan doesn't seem remotely interested in making any of those old ideas new or tweaking them in any real way. Everything feels recycled, and if nothing can come across as different, none of the issues brought up on the show will feel real or be capable of inducing real laughter. What's worse than a sitcom you sit through without laughing? A sitcom you sit through without laughing while the "audience" laughs their asses off.
If you still want to check out Man with a Plan, the show premieres Monday, October 24 on CBS at 8:30 p.m. EST.
Your Daily Blend of Entertainment News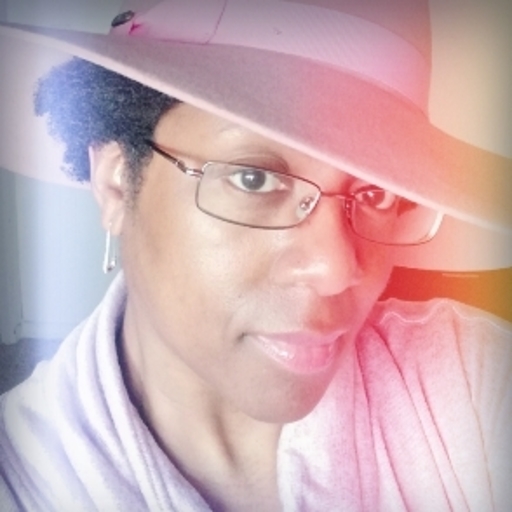 Yennefer's apprentice, Gilmore Girl; will Vulcan nerve pinch pretty much anyone if prompted with cheese...Yes, even Jamie Fraser.