When it comes to potentially serving as a worthy successor to the MTV smash hit Jersey Shore, the years-later offshoot Floribama Shore does not shit the bed. It does manage to piss in it, however, and quite literally. Floribama Shore pits eight Southern twentysomethings together in a beach house located where a good portion of middle America can probably recall spending at least one wild weekend: Panama City Beach. With booze, babes, and lots of bad decisions, MTV's Floribama Shore offers up some of the wildest entertainment the network has aired in awhile, and it may even top the GTL magic of its predecessor.
For anyone too young (or too apathetic at the time) to remember the alcohol-fueled debauchery of Jersey Shore, don't worry. Floribama Shore checks off all the same boxes in just its first episode. We're talking all-day drinking, club hopping, beach bumming, and some silly business of pretending the cast has meaningful jobs. The core Shore concept is not only there there, but one can't help but feel that this new crew does it just a bit better than the original crew did when they first got together in 2009.
In large part, it's all thanks to Floribama Shore's wild and eclectic cast, who all feel worthy of their respective side stories in this new series. There's the Captain America-looking former homeschooler Jerimiah Buoni, the no-nonsense Candace Rice, the PCB locals and friends Kortni Gilson and Nilsa Prowant, the sensitive Codi Butts, the southern-as-sweet-tea Aimee Hall, the chill as hell Kirk Medas, and the devilishly good-looking Gus Smyrnios. With so many in the cast hailing from different parts of the South, it doesn't take the show long to present a sense of personality diversity that wasn't quite with Jersey Shore's guidos and guidettes.
As well, while each member of the cast initially comes across as being as deep as the edge of a kiddie pool, they also bring some emotional baggage into the party-heavy atmosphere. Some of that baggage is the typical early-20s troubles, for sure, but for Nilsa in particular, there's some real weight to it. Nilsa tells a tale very early on in Floribama Shore that had me feeling two things I never thought I would feel while watching any Shore-set series: sadness and empathy. That's definitely not something I can recall experiencing during the Jersey Shore run, except maybe when the seasons were over.
As potential fan favorites go on Floribama Shore, it's a really tough decision due to the strength of this highly watchable cast. Cortni, who is 21 and has never lived away from her parents before this, will create an instant buzz as the new Snooki. She's the epitome of "the young adult who gets a lot of freedom in a very short amount of time." That pee reference at the beginning? Without getting too into spoilers, let's just say she plays the number one role in what can only be described as a trainwreck of a first night.
As far as the guys are concerned, the abnormally buff Jeremiah is the perfect mix of cringe-worthy machismo that will win the hearts of viewers. He's the type of guy that people would immediately fall for before slowly backing away from him when he starts dabbing in public, Cam Newton-style. He definitely seems to be the favorite of most the girls in the beach house, which is indicative of how audiences may react, and he's potentially the cause for some early drama between two cast mates.
Whether or not that rom-drama lingers is another story, as very few in the Floribama Shore house seem intent on reaching coupledom during their time on the show. While it is a bit disappointing there won't initially be a new Ronni and Sammi dynamic, combined with all the drama that comes with that, it's for the best, as the cast seems content with hitting and quitting and moving onto whatever else PCB has to offer. (Except maybe Gus.) It ensures the cast spends less time romping around the house and beach, and more time out at the clubs, using the camera crew's presence to their complete advantage. In that regard, Jersey Shore's popularity helps Floribama Shore, with the general public largely aware of what's going on whenever the cast arrives places. This can lead to drunken tourists acting equally crazy and flashing the camera, as well as escalating egos and and all-out bar brawls. Anyone hoping for a "one shot" moment may get their wish granted pretty quickly.
The fights don't seem to stop at the club either. Floribama Shore's flash-forwards tease some house infighting that, while not always physical, appears to be really heated. It's hard to imagine this down-home bunch of "eat and pray together" cast mates will have any big beef coming up between them in the early days, but it looks as though it's definitely coming down the line.
For all the positives Floribama Shore has, there is one big negative that kind of dictates everything else. Like Jersey Shore, one's enjoyment of this show is solely dictated by how much one likes watching a bunch of young adults broadcasting their most reckless behavior to the world. There is some emotional weight here, as stated, but there is also a lot of moronic logic and petty drama getting spewed out that'll inspire eye-rolls in viewers outside of this age group. Most folks waiting for this series likely already understand that, but for those who don't, there's your warning.
And in that sense, Floribama Shore does nothing out of this world to convert those who had no love for Jersey Shore and it's past antics. But for those that couldn't get enough of it, this will be a new addiction. Its diverse and goofy cast provides plenty of unbelievable and outrageous moments, and it appears things will only turn up from there. Jersey still has its shore, but the future is in Floribama.
Floribama Shore premieres with two back-to-back episodes on MTV on Monday, November 27, at 10:00 p.m. ET. For a look at other shows coming up in the next couple of weeks, visit our fall premiere guide. Those wishing to look ahead to 2018 can certainly do so with our midseason premiere guide. Finally, for a list of shows that didn't make it out of the year intact, visit our cancellation guide.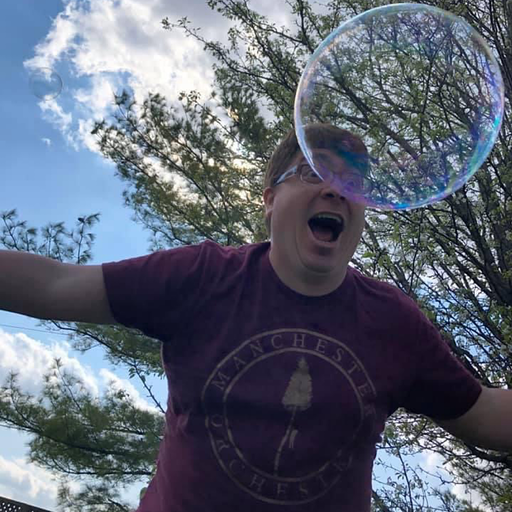 Mick contains multitudes and balances his time reporting on big happenings in the world of Star Trek, the WWE, reality television, and other sci-fi shows.