Two Cameos Black Mirror Snuck Into Its Star Trek Themed Episode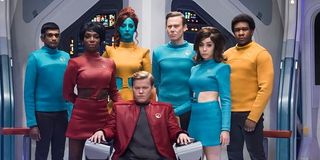 Warning! The following contains spoilers for Season 4 of Black Mirror. Read at your own risk!
When Black Mirror went on their tear of releasing trailers for Season 4 episodes, there was one in particular that stuck out like a sore thumb. Fans were eager to see the episode "U.S.S. Callister," as it looked like a tonal shift in the typical doom and gloom genre of the series as well as a great homage to the Star Trek franchise. Now that the episode is out, it's being revealed there's another reason to watch, as the show managed to sneak in appearances from Kirsten Dunst and Aaron Paul that were so subtle, those who have watched might have missed it.
Both appearances are very sneaky, and Kirsten Dunst's moment in "U.S.S. Callister" is so low-key that it's easy to miss her appearance entirely. Those watching specifically to spot her out needn't strain eyes too hard during the sections on the U.S.S. Callister, but rather at the tech company Callister in which both Jimmi Simpson and Jesse Plemons' real-life characters work. Dunst's character does not have a name, and her appearance is incredibly fleeting, which may make some wonder why she even agreed to do it in the first place. The simple answer could be that Dunst is currently engaged to Plemons (Captain Daly), and with Black Mirror already being a series in which celebrities flock to, Dunst may have just wanted in on the fun.
Those with particularly strong hearing may have had an easier time recognizing Aaron Paul, as EW noted his appearance in the episode was a lot more noticeable. While Paul is not physically seen in the episode, his voice is heard as he asks the crew of the U.S.S. Callister if they have anything to trade. Once again, this cameo has a tie to actor Jesse Plemons, as the two both were featured on Breaking Bad together in the show's later seasons. A veteran of streaming shows, Paul would definitely make a great lead actor for his own stand-alone episode of Black Mirror, so let's hope his character role connects to some other story in the show's universe! Better yet, maybe some inventive fan can work up a theory as to how this storyline is somehow connected to the Breaking Bad universe?
Black Mirror Season 4 is currently available to stream on Netflix. For more shows that are available to watch before the ball drops on 2017, head on over to our fall premiere guide. Those wishing to look ahead to 2018 and see what's on tap for television both new and returning can certainly find out by visiting CinemaBlend's midseason premiere guide. For a list of shows that were canceled in the past year and some background as to what went wrong in each case, head on over to our cancellation guide.
Your Daily Blend of Entertainment News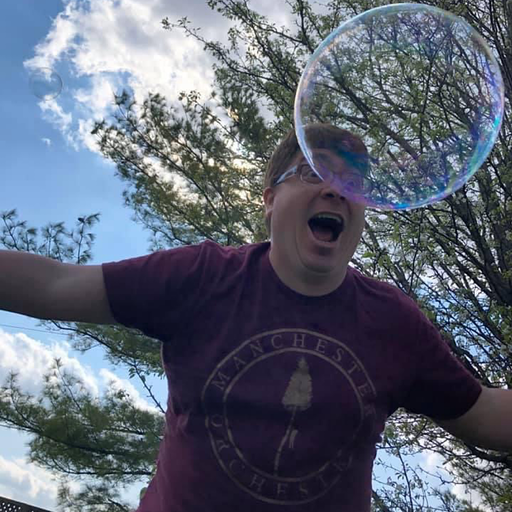 I like good television but also reality television. His day largely consists of balancing his workload between reporting on the latest and greatest news in Star Trek and other sci-fi, as well as 90 Day Fiancé, WWE, Big Brother, and more.