Johnny Weir And Tara Lipinski Aren't Mean, They're Just Good At Their Jobs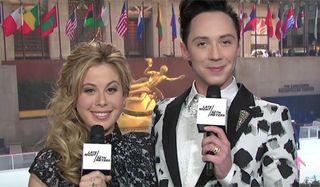 The Olympic Opening Ceremonies haven't even happened yet, and we're already being bombarded with articles about Johnny Weir and Tara Lipinski supposedly being too blunt and too mean toward the figure skaters in the team competition. Well, that's absolutely, positively ridiculous. Johnny Weir and Tara Lipinski are really good analysts (also, shoutout to key support Terry Gannon). If they keep improving, they could eventually be considered among the strongest niche sport commentators on television, and there are very valid reasons for why they were so aggressive last night: the skating was awful.
It's the job of a commentator to contextualize what's going on. Most of us don't watch international figure skating outside of the Olympics. As such, we need people to explain to us what's happening and why it's important. Yesterday, the majority of competitors, with a handful of exceptions, were terrible. There's no other way to put it. They consistently under-rotated. Multiple competitors slipped or stumbled when they weren't even attempting jumps. There were more than a dozen falls. It was a mess, and Nathan Chen was a big part of that.
Widely considered to be the United States' best hope to win one of the team competitions, he fell, failed to complete one of his rotations and scored an 80.61 in his short program. To put that in perspective, at the 2017 US Championships, his short program scored 106.39. He also broke 100 at the 2017 Four Continents, broke 90 and won at the US International Figure Skating Classic, broke 100 at the Rostelecom Cup in Moscow, broke 100 at Skate America and broke 100 at the US Figure Skating Championships earlier this year. When he skates well, he breaks 100. Last night, he barely broke 80. So, they called him out. They made it clear it was the worst short program they'd seen him skate in years. They did their jobs, and instead of appreciating the honesty, we're now getting headlines about how they were ticking off viewers because they were mean to him.
It's not the job of professional commentators to be nice. It's also not their job to be mean. It's their job to explain what's happening and offer context to those of us watching at home. So, when everyone is performing better than expected, we should expect to hear lots of positive statements. When everyone is screwing up, we should hear lots of negative statements. Last night was (mostly) a bloodbath. As a viewer, I would prefer to hear the truth, not some nicey-nice, overly optimistic slant on the truth.
Many consider TNT's Inside The NBA to be the premiere sports analysis show on television. Featuring Ernie Johnson and Charles Barkley, as well as Shaq and Kenny Smith, episodes take on a dramatically different tone, depending almost entirely on the type of game that was played immediately prior to the broadcast. The reason why it works is because it feels honest. The segments that are very critical in nature are counterbalanced by the segments that are remarkably complimentary of the players. The episodes weave through a full range of emotions. It all feels natural, to the point where they sometimes call out commercials. For those of us who listened to the entire broadcast last night, there was a similar feeling. Tara and Johnny offered a lot of nice comments when they were deserved (see the men from Israel and Japan, the pairs from Russia, Canada and even though they fell, Germany, as well). And when nice comments weren't deserved, they didn't fake 'em.
Johnny Weir has a ton of broadcasting talent. He describes figure skating using wonderful and unexpected phrases like "bumper car action." He's self-deprecating to lighten the mood. He's not afraid to call out skaters who don't perform, and he does it all in a way that feels very natural and conversational. He's less weird but has the same natural honesty as someone like Bill Walton. If he were in a sport with a little more traction inside the United States, there would be even more talk about the heights he could achieve in broadcasting. And Lipinski is his perfect foil. She's a little less wordy, but she's able to indulge his silly moments while still keeping the broadcast on track. She's very good with technical analysis and explaining different types of jumps in a way viewers can understand. She's also able to be direct without seeming forced or grandiose. They're both really good, and they need to keep progressing exactly as they are, not neuter themselves because a few people got mad on Twitter.
Your Daily Blend of Entertainment News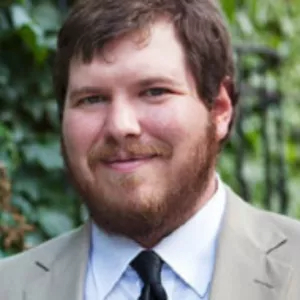 Enthusiastic about Clue, case-of-the-week mysteries, a great wrestling promo and cookies at Disney World. Less enthusiastic about the pricing structure of cable, loud noises and Tuesdays.