Apparently Binge-Watching Can Be Bad For Your Health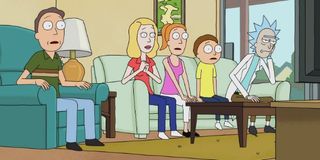 As streaming services and on-demand television have become more and more prominent in recent years, so too have ways to consume the maximum amount of content in a single session. Binge-watching has taken off in a way that might not have been possible only a decade ago, and for many, it has become the go-to method of watching TV. That said, you might want to rethink your decision next time you sit down to binge through a season of Daredevil or The Punisher because new data has suggested that binge-watching television can be detrimental to your health.
Are you sitting down? Well, if you are that might be the problem, so you might want to consider standing up for the bad news. According to analysis from a study conducted on roughly 15,000 adults by the University of Minnesota people with a tendency to watch television "very often" have a 1.7 times higher chance of developing clots in the legs and pulmonary embolisms -- which are often referred to as deep vein thrombosis. The demographic at the highest risk for these health issues are adults over the age of 60, and the estimates suggest that as many as 300,000 people can suffer from the affliction annually.
This data seems particularly poignant these days because it's not reserved for the classic concept of a "couch potato." Sitting down to binge-watch entire seasons of television at a time has become a major ritual for avid consumers of pop culture, as binge-watching the season premieres of highly-anticipated shows like The Defenders or even classic shows like The Office has become an increasingly popular pastime.
In fact, the concept of the binge-watch has even become so mainstream that shows like Portlandia have spoofed it in a darkly comedic segment.
Of course, one thing not explicitly mentioned in this data offered up by Deadline is the fact that it's not the television itself that is harming people. The issue seems to lie more in the fact that binge-watching TV naturally leads to a comparatively more sedentary lifestyle, and a sedentary lifestyle tends to lead to these specific health problems. However, what's arguably even more troubling about the data is that it suggests that compensating with more physical activity in other avenues of your life might not eliminate the threat of developing deep vein thrombosis brought on by prolonged binges.
As always, CinemaBlend will keep you up to date with all of the latest and greatest information related to the world of small screen content (and your ability to binge small screen content) as more updates become available. For now, you avid TV consumers can check out our comprehensive midseason premiere guide and listen to the most recent episode of The Cord Cutter Podcast to hear everything that we have to say about the world of streaming content.
Originally from Connecticut, Conner grew up in San Diego and graduated from Chapman University in 2014. He now lives in Los Angeles working in and around the entertainment industry and can mostly be found binging horror movies and chugging coffee.
Your Daily Blend of Entertainment News
Thank you for signing up to CinemaBlend. You will receive a verification email shortly.
There was a problem. Please refresh the page and try again.