14 Big Network Shows In Danger Of Being Cancelled
(Image credit: Image courtesy of Fox)
The 2017-2018 TV season is winding down, which means the time has come for viewers to start worrying about their favorite shows' chances for renewal. Fans of series like The Big Bang Theory and This Is Us haven't had cause for concern, but fans of other series aren't quite so lucky. A number of shows have already gotten the axe this season, and we can be sure that there are many more to come. So, without further ado, read on for a rundown of shows in serious danger of cancellation!
The Last Man on Earth - Fox
To say that no other show on TV is like The Last Man on Earth is to understate things, though we're kind of glad that there is only one Tandy Miller in primetime. In any case, not enough people are watching Will Forte & Co.'s offbeat approach to post-apocalyptic relationships and hair, despite the stellar ensemble and the delightful mix of morbid humor and quirky mysteries. Season 4 has dipped to the lowest numbers yet, and it's getting harder than ever for Fox to justify renewing the silliness for another year. And knowing how the show likes to go out, we shouldn't expect the finale to wrap things up neatly.
Blindspot - NBC
When Blindspot first hit NBC, its tattoo-covered central mystery won over audiences, and it was one of the more popular new dramas that year. Two seasons later, many of those initial viewers have left the series behind, and its totals aren't the kind that generally draw massive renewal interest from networks. No episodes in Season 3 have earned higher than a 0.9 key demo rating, which is never a good sign, and the most recent episode hit a series-low 2.93 million people in Live+Same Day numbers. With just a few episodes left in Season 3, Blindspot would need to bring in a shocking number of new and returning viewers to have a good shot at Season 4.
Champions - NBC
NBC's Champions serves as Mindy Kaling's first TV creation after The Mindy Project, and the first network leading role for Workaholics vet Anders Holm. It's a sweet and amusing family comedy that seens Holm as a gym owner suddenly taking on the duties of fathering a 15-year-old gay teenager, as excellently portrayed by newcomer J.J. Totah. But for all the goodwill and good press Champions has gotten since premiering in March, it hasn't really maintained the relatively small audience that showed up for the premiere. (2.70 million viewers, compared to the most recent episode's 1.68 million viewers.) So while it could possibly sneak its way into a Season 2 renewal, its chances aren't Champions-able.
9JKL - CBS
Starring Mark Feuerstein, and partially based on his own life, CBS' sitcom 9JKL started its existence getting railed on for its uncatchy name, and then it became one of the worst-reviewed new shows of the fall season. Thankfully for all involved on the show, the audience turned up at first, and after its large early dip, 9JKL settled some fairly consistent viewership totals. However, its totals didn't stick up anywhere close to those of other popular CBS comedies, and the network never ended up ordering a full 22-episode season, holding 9JKL's first season run to just 16 episodes. The overwhelming silence over the show's fate since then is as good a sign as any that it's done for.
The Brave - NBC
TV was all about military dramas in 2017, and while CBS' David Boreanaz-starring Seal Team already earned itself a second season, NBC's The Brave is far less likely to experience the same fortune. Had The Brave managed to maintain its audience totals, which were largely in the 4-5 million range, it might have lasted a little longer. But those numbers dipped below 3 million people at one point later in the season, and NBC never ended up ordering up more than the 13 episodes that the network first asked for. Perhaps NBC chose the 13-episode lineup to keep things cheaper, though, and Mike Vogel & Co. might brave the long hiatus on the way to a second season. But...probably not.
Ghosted - Fox
On paper, The Office's Craig Robinson and Parks and Rec's Adam Scott would make for a stellar comedic duo. And it actually holds true in live-action as well, as seen on Fox's supernatural comedy Ghosted. Unfortunately, the show around them hasn't stood quite as tall in viewers' minds, and Ghosted got yanked from Fox's schedule after nine installments, with a sole episode airing in January following the winter hiatus, which came after Fox had ordered more episodes. And it was the most-watched of the bunch, too, though 3.89 million people wasn't enough to convince Fox to stick with it. The remaining episodes have yet to get any kind of airdate, and I don't imagine it stands a ghost of a chance for a second season.
Great News - NBC
Considering what this list is, there are too many jokes to make about this show's name, but this is no joking matter for fans. After premiering on a platform of Tina Fey being an executive producer, Great News did a decent job of winning over audiences with its silly and star-studded look at the world of TV news. And its second season also brought in an impressive number of viewers. Unfortunately, both the first and second season took little time in taking a ratings dive, and its January finale brought in just 2.15 million people. When more people are watching the actual news than your primetime show about the news, it's probably a bad omen.
For The People - ABC
TV's latest primetime legal drama debuted back in March on ABC with For the People. In some ways, For the People had an recipe for success. Legal dramas can be big hits, and Shonda Rhimes was on board as an executive producer for an ABC project. ABC has every reason to have great faith in Shonda Rhimes thanks to shows like Grey's Anatomy, How to Get Away with Murder, and the recently-ended Scandal. Unfortunately, For the People hasn't established itself as must-see TV, and ABC doesn't necessarily have the motivation to keep it going. Maybe if it was set in the same universe as one of Rhimes' other shows, but as things stand, we shouldn't count on more For The People.
Kevin (Probably) Saves the World - ABC
Actor Jason Ritter seemingly always has a TV show going, and ABC's Kevin (Probably) Saves the World could have been his latest big hit. Unfortunately, the new project from Michele Fazekas and Tara Butters had less of a prayer than Kevin himself, and it's looking like its 16-episode first season will be the only one. One of two new network comedies tethered to religious topics -- the other, Living Biblically, was cancelled before it could make this list -- Kevin (Probably) Saves the World only reached a 1.0 demo rating with its season premiere, and at one point near the end of its run, just 1.55 million people were watching the live airing. We'll see Jason Ritter elsewhere soon.
Taken - NBC
Turning hit movies into TV shows definitely isn't a new process, but instead of an outright reboot, NBC's Taken took the prequel route and looked back into Bryan Mills' past. Taken didn't win audiences or critics over in Season 1, but it still earned a renewal, and a trip to the Friday night lineup. Season 2 overhauled much of the story and characters, and audiences apparently haven't turned out in droves to follow along. NBC pulled Taken from the schedule, with the remaining episodes set to air on Saturdays starting in late May. If there are clearer signs of an impending cancellation, not even Bryan Mills could track them down.
Brooklyn Nine-Nine - Fox
Brooklyn Nine-Nine has been eking along for years now without solid enough numbers to guarantee a renewal. What Brooklyn Nine-Nine has in its favor is that it can boast such a killer cast that it's practically crime that nobody has won an Emmy yet. Also, a renewal would push the show into its sixth season, and Fox may want a live-action sitcom with some history to it once New Girl comes to an end. That said, Brooklyn Nine-Nine has already hit the magic 100 episode number that could lead to long-term syndication, and Fox may not see much of a reason to keep the show going much longer. But surely the show can't end right after Jake and Amy's wedding, right?
Agents Of S.H.I.E.L.D. - ABC
It's no secret that Agents of S.H.I.E.L.D. has been on the chopping block at ABC in the past, and Disney reportedly stepped in to stop ABC from cancelling S.H.I.E.L.D. after Season 4 failed to hold on to a sizable audience. Its move to the "Friday night death slot" for Season 5 seemed to indicate that the end was night for the S.H.I.E.L.D. agents, and the cancellation of its lead-in Once Upon a Time doesn't exactly bode well. Still, S.H.I.E.L.D. is the final live-action Marvel series on one of the major broadcast networks after Inhumans flopped. Its connection to the larger MCU may be enough to save it again, but we shouldn't count on a Season 6 at this point.
The X-Files - Fox
The first revival season of The X-Files was a huge hit in the ratings for Fox, and the cliffhanger ending meant that there would be a lot of furious fans if the show didn't return for Season 11. Well, fans got their Season 11, but the ratings weren't on the level with those for the first season, and the last episode was just about the most WTF finale ever. It also ended on a definitive enough note that Fox has some good reasons to give the show the axe for the second time. Throw in the fact that leading lady Gillian Anderson has said she's done, and The X-Files is a pretty safe bet for cancellation.
The Exorcist - Fox
No, The Exorcist has not already been cancelled. The TV take on the famous horror movie of the same name isn't exactly the most well-known show ever to hit primetime, and both seasons have aired in a Friday night death slot. Even the showrunner has said that he's not convinced that The Exorcist will score a renewal for Season 3 in the wake of the landmark Fox/Disney merger. The good news is that Fox may not have anything else it wants to move into the unenviable Friday night slot; the bad news is that The Exorcist didn't win the ratings that could guarantee a future on the network. Anything can really happen with this one.
Check out our rundown of TV renewals and cancellations to discover which network shows have already had their fates decided. For the shows that you'll be able to watch in the not-too-distant future, check out our summer TV premiere guide.
Your Daily Blend of Entertainment News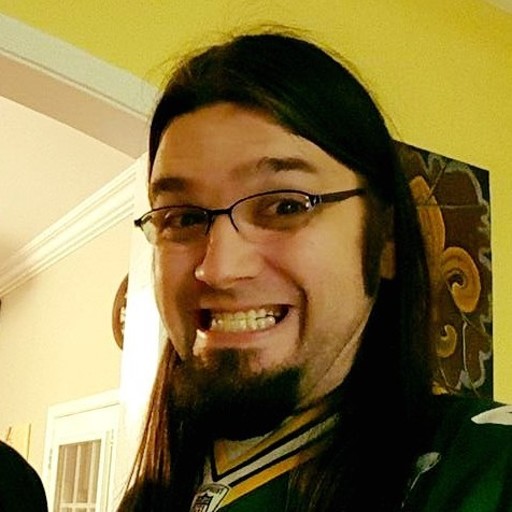 Assistant Managing Editor
Nick is a Cajun Country native, and is often asked why he doesn't sound like that's the case. His love for his wife and daughters is almost equaled by his love of gasp-for-breath laughter and gasp-for-breath horror. A lifetime spent in the vicinity of a television screen led to his current dream job, as well as his knowledge of too many TV themes and ad jingles.