Ben Stiller Responds To Being Called A Liar For Escape At Dannemora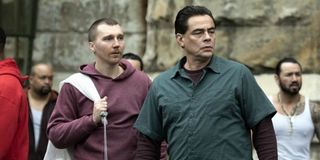 Showtime's limited series, Escape At Dannemora, which is inspired by the real life prison break at Clinton Correctional Facility in upstate New York in the summer of 2015, has garnered a lot of praise from critics and audiences alike. But, one person who isn't pleased with the story as it's being presented on the show is Joyce "Tilly" Mitchell, who was convicted of helping David Sweat and Richard Matt escape. Earlier this week, Mitchell's interview with the New York Post ran, in which she attacked the series and called executive producer / director Ben Stiller "a son-of-a-bitch liar" and "an idiot" for showing her alleged romantic relationship with Sweat and Matt. Now, Stiller has responded to her.
On June 16, 2015, 10 days after Matt and Sweat were found to be unaccounted for in their cells, the Associated Press reported that Joyce Mitchell confessed to her involvement in the crime and said she supplied the inmates, who were both serving terms for murder, with the tools that were used to tunnel their way out of the prison. Investigators later said that Mitchell, who was originally supposed to act as their getaway driver but backed out once Matt and Sweat escaped, told them she was looking to begin a new life with the two, but Mitchell has since said that she doesn't remember telling investigators that and that she never had sex with either of them, adding that she helped them because she was afraid of them.
According to Ben Stiller, the research that was done for the show focused on finding and portraying as much of the truth as possible. He told Deadline that, from all the research that was done into the case, including what Joyce Mitchell had said on record, she did, in fact have sexual relationships with both inmates. Stiller also noted that, because Escape At Dannemora isn't a documentary, the filmmakers were obliged to fill in the blanks of the story when they couldn't get more concrete evidence or accounts of what went on between Mitchell, Matt and Sweat.
Mitchell, who, as a prison employee, supervised Richard Matt and David Sweat in the prison's tailor shop, pled guilty to promoting prison contraband and criminal facilitation and is currently serving an up to seven year sentence for aiding the escape. The resulting manhunt lasted 23 days with a reported cost of $20 million, which led to Matt being shot dead and Sweat getting shot twice and captured. While Mitchell hasn't seen the Showtime series, which began airing in mid-November, she told the New York Post that she's gotten information on how she's being portrayed from her husband and the guards at her prison, and it's not hard to understand why she'd be upset with what's being shown.
Escape At Dannemora shows Joyce Mitchell, played by Patricia Arquette, as a rather pitiful character who was middle-aged, unhappy and completely infatuated with Richard Matt (Benicio del Toro) and David Sweat (Paul Dano), to the point where she agreed to help them escape, be their getaway driver and even worked out a plan to kill her husband Lyle (Eric Lange), who was a maintenance worker at the facility. It shows her romantic entanglements with the two, as she frequently has sex with each inmate in a storeroom of the prison tailor shop. Aside from being angry at how Dannemora shows her involvement in the escape, Mitchell is also mad that Arquette never visited her to get her side of the story, and said that she feels exploited.
Ben Stiller has also noted that he was hoping to tell the story as fully as possible, including taking into account how relationships can form between inmates and those that work at prisons, and the situation at Clinton Correctional Facility, in particular. According to the Inspector General's report on the escape and the prison, Clinton was found to have "longstanding, systemic failures in management and oversight" by the Department of Corrections which is what largely led to Matt and Sweat being able to escape, "almost in plain sight."
The report noted that 20 employees, both civilian and uniformed, failed to do their jobs correctly, which led to the breakout. While only Mitchell and inmate escort guard Gene Palmer (played by David Morse in the show), who served four months in prison for smuggling in tools in exchange for Richard Matt's artwork, were convicted, 12 of those employees were reprimanded in some fashion, while the others retired or quit before being punished.
While Stiller and Mitchell are clearly never going to agree on how she is portrayed in Dannemora, and he does stand by the work that was done to show what actually happened, he did admit that he feels bad about her take on the show.
The two hour finale of Escape At Dannemora airs on Showtime, December 30 at 10 p.m. EST. For more on what you can watch in the coming weeks, be sure to bookmark our 2019 midseason premiere schedule.
Your Daily Blend of Entertainment News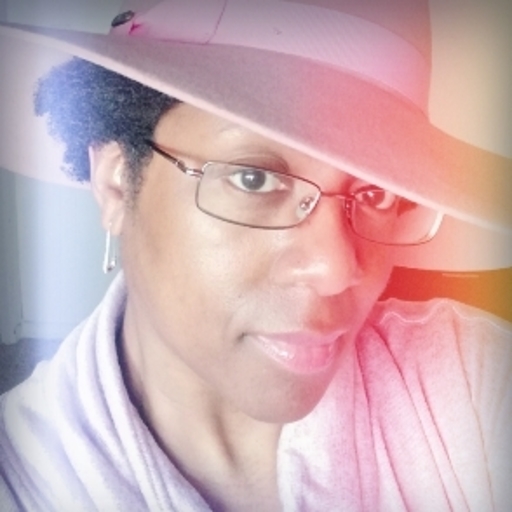 Yennefer's apprentice, Gilmore Girl; will Vulcan nerve pinch pretty much anyone if prompted with cheese...Yes, even Jamie Fraser.