Will True Detective Come Back For Season 4? Here's What The Creator Says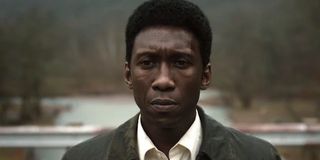 It's hard to believe that True Detective's third season has already aired on subscription cable network HBO. It was a long, long wait for the show to get to Season 3 and the results seem to have resonated with fans, thanks to a stacked cast and more. While Season 3 ended on a satisfying note, the question of whether or not Season 4 could happen has been lingering in plenty of fans' minds. Luckily, creator Nic Pizzolatto has an answer for fans. Sort of.
Speaking out about the possibility of True Detective Season 4, Nic Pizzolatto says that while HBO is gunning for more, he has other irons in the fire. So, at the very least, we won't be getting Season 4 right away. Per the creator:
There are a lot of TV shows that sort of have renewal certainty or at least did for a long time before ultimately ending. For example, before Jim Parsons decided to leave The Big Bang Theory, it was pretty clear the show would get renewed each season, even when contract negotiations caused minor uncertainty. It's also pretty obvious that NBC is sticking with its Chicago-set shows, which is why that early renewal the other day was not a surprise in the least. However, HBO's True Detective has never really been one of those shows. It doesn't air on network TV or adhere to the same cycle or episode count. It's a totally different beast.
It's not that HBO is in the habit of canceling critically acclaimed dramas. That's not it, at all. HBO often allows modestly rated shows to run for a long time if they have fanbases and advocates both in the critics and viewer factions.
Still, HBO has also prided itself on delivering high quality products, and sometimes that means if creators are not super on board with creating a new season right away, they don't have to. It's not like network TV where programming typically starts in the fall and ends in the late spring, usually followed by cancellation or renewal notices in May.
Just look at Game of Thrones as evidence. Even though that show has been renewed after every single season, it didn't actually put out new episodes in 2018, thanks to creators Dan Weiss and David Benioff needing more time to create their vision for Season 8--the final season. Hell, Deadwood has been off the air since 2004 and is only now getting a TV movie to wrap up its story. Time sometimes passes between seasons on the subscription cabler.
Clearly, there was a gap between Season 2 and 3 in time and the same could eventually hold true for Season 4. In fact the gap was so long -- 2015 to 2019-- between Season 2 and 3 that it would be easy to see how some members of the fanbase might even think the show was cancelled. It wasn't, but it's easy to see how people could have believed it.
The other thing to talk about in relation to True Detective specifically is the ratings. People watched True Detective Season 3 and probably are continuing to watch the drama on platforms like HBO Go and HBO Now. Yet, Live+ ratings are down all across the board. While Season 2 of True Detective averaged a 1.15 rating, Season 3 never came close to a 1.0, averaging .36 during its 8-episode run. So, that's not particularly awesome to see, either; regardless, Pizzolatto says HBO would be happy with more so presumably the show still has an avid fanbase across multiple platforms.
While "undecided" might not sound like great news, Nic Pizzolatto is not giving up because he is fresh out of ideas. He also told Esquire he does have an idea for Season 4, so it's not impossible that fans will get more episodes down the line. Or, as he put it:
So, there you have it. Nic Pizzolatto does have an idea for Season 4, but we're basically at the mercy of his whims. If he wants to do it, it seems as if HBO would be keen. If he doesn't, that's all folks.
As for those other projects that Nic Pizzolatto is bring up here, the creator, writer and showrunner is talking about, the creator had an overall deal with HBO that took him through 2018. As of early 2019, Pizzolatto was working with HBO on a Perry Mason remake. The Americans actor Matthew Rhys has already been signed on as the lead for that prospective series and we wouldn't be shocked if that's what the creator ending up having on his plate next, even if it hasn't been officially greenlighted to series yet. Robert Downey Jr. was supposed to star in this project years ago when it was conceived as a movie. Now, it will be a TV project and Robert Downey Jr. will be executive producing.
In addition, Nic Pizzolatto was also reportedly on board to help work on the script for that aforementioned Deadwood movie adaptation, which officially came from that show's creator David Milch. Milch also helped with Season 3 of True Detective.
For now, however, you can revisit the spectacular Season 1 and the rest of True Detective via HBO's streaming platforms and keep your fingers crossed that in two or four or seven years we'll eventually get Season 4. Or check out what is coming to TV much earlier than that with our midseason TV premiere guide. In the meantime, did you like Season 3? Would you be happy to see more from the True Detective creator or do you think he should set his sights on a different project, permanently?
This poll is no longer available.
Amazing Race & Top Chef superfan with a pinch of Disney fairy dust thrown in. If you've created a rom-com I've probably watched it.
Your Daily Blend of Entertainment News
Thank you for signing up to CinemaBlend. You will receive a verification email shortly.
There was a problem. Please refresh the page and try again.