6 Cartoon Network Shows That Deserve A Revival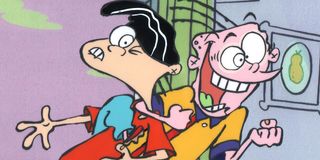 Live-action franchises aren't the only properties getting reboots, remakes, and revivals these days. Cartoons have been in on the fun for quite a while, with Nickelodeon being one of the more recent revivers with its movies for Rocko's Modern Life and Invader Zim. Cartoon Network made some similar moves when it brought back The Powerpuff Girls and Samurai Jack, but why stop there?
Cartoon Network had a lot of well-loved shows back in the day, and there's surely a large community of people that wouldn't mind to see one or two of them make a comeback in the near future. Here's some of the picks that I personally think deserve a shot, and would become hits all over again with a new generation of kids (and their parents).
Dexter's Laboratory
They just don't make cartoons like Dexter's Laboratory anymore. One would think the hilarious hijinks of a boy genius with a secret lab would go stale after so long, but the series was able to consistently keep things entertaining with the way Dexter's inventions inadvertently ruined his everyday life. Who can forget the rise and fall of the day when Dexter could only say "cheese omelette" in French?
Dexter's Laboratory is a concept that works across many generations, which makes it perfect for a modern revival. People who grew up watching are having or have kids, and a kid with the ability to have all sorts of wacky inventions will never go out of style. Plus bringing back it opens the door for The Justice Friends and Dial M For Monkey to come back as well and maybe even get their own spinoffs.
Courage The Cowardly Dog
Kid shows can be weird, but very few can and have been as weird as Courage the Cowardly Dog. The series centered on the lives of an elderly couple and their easily frightened dog, who frequently had to save his masters from supernatural forces that came into the family's lives. While there were some freaky episodes that may have given a child or two nightmares, this show was great because it was only kind of scary to children.
For the record, there has been word of a Courage the Cowardly Dog prequel that was in negotiations to happen October of 2018. With that being said, we're rolling up on a full year with no updates on that project, which was supposed to be developed for Cartoon Network spinoff Boomerang. Here's hoping the silence is due to creator John R. Dilworth being hard at work, and not because the project is dead.
Ed, Edd N Eddy
The misadventures of Ed, Edd n Eddy were loved by children far and wide, as the international sensation ranks among one of Cartoon Network's most successful shows of all time. People still wonder to this day exactly why, although many think kids tended to relate to the boys and the dynamics of suburban living in a neighborhood with other kids. None of the kids in my neighborhood wanted to play, but I still liked the show.
Sad childhood memories aside, it's a wonder with the widespread commercial success Cartoon Network had with Ed, Edd n Eddy that Cartoon Network hasn't tried to reboot the series in some way. The show is still very relatable today, and could definitely adapt the boys to the modern age we now live in. Ed can have a smartphone but still have a love for buttered toast.
Foster's Home For Imaginary Friends
Foster's Home For Imaginary Friends came near the tail end of what many would consider the golden era of Cartoon Cartoon Fridays, but it's a great show that marked the changing of the guard from the previous generation to the current line of programming. In fact, the series was the last show creator Craig McCracken (who worked on Dexter's Lab and created The Powerpuff Girls) created for Cartoon Network.
That's not why Foster's Home For Imaginary Friends deserves a revival, but rather the immense amount of fun it was. The wacky cast of characters mixed with the wholesomeness of a kid who didn't want to say goodbye to his imaginary friend was endearing. It was also a premise that garnered seven Emmy awards for Cartoon Network, and bringing it back with the same premise today would almost certainly get the network a few more.
Cow And Chicken
As what is perhaps one of the more underrated old Cartoon Network originals, Cow and Chicken deserves a slot on the list of shows that need a reboot. Very little about this show made sense (a cow and chicken with human parents?) but that didn't matter. In an era where Tom & Jerry was long gone, this show was there to pick up the slack to deliver some high quality slapstick comedy.
Would we love for the children of today to be better than us and like critically acclaimed cartoons with deep engaging stories and emotional storylines? Absolutely, that would be great, but let's also let children have some fun. Sometimes it's funny to see a chicken with no bones get thrown in a washer while his cousins devour a plate of pork butts and taters. Cow and Chicken is that perfect bit of chaos kids could really get into today.
Adventure Time
Okay, Adventure Time hasn't been off the air all that long, but that doesn't mean we can't hope for a reboot or revival. After all, the series finale did introduce a new duo of characters named Shermy and Beth who could pick up the torch following Finn and Jake's adventure. It seemed like the series set the stage for what would be a great continuation of the story.
Adventure Time created a fantastic world with the Land of Ooo, and it's a shame that it may not be utilized ever again for a future series. Of course, this series hasn't been gone all that long, so perhaps it's too early to be all doom and gloom that a revival hasn't been planned just yet.
The Influence Of Adult Swim And Toonami On The Popularity Of Anime In America
Excited to see what's coming to television this fall season? Check out CinemaBlend's fall premiere guide to see what all is on the way, and continue to stick with us for the latest and greatest news in movies and television.
Your Daily Blend of Entertainment News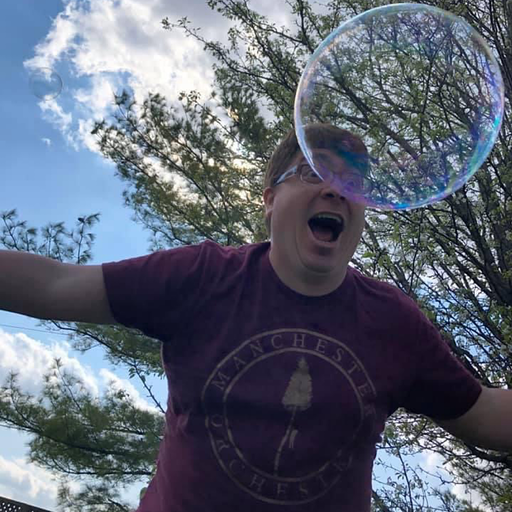 Mick contains multitudes and balances his time reporting on big happenings in the world of Star Trek, the WWE, reality television, and other sci-fi shows.