One New Netflix Series Has A 0 Percent Rating On Rotten Tomatoes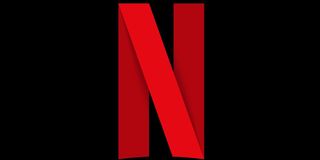 Not every show is going to be a hit with critics (or fans), but it's very rare that a television series fails to impress everyone. While Netflix has put out a plethora of fascinating shows, popular staples include The Umbrella Academy, 13 Reasons Why, and Orange is the New Black, their latest show, titled The I-Land, managed to miss the mark so completely that it ended up with a zero percent rating on Rotten Tomatoes.
The I-Land, which stars Kate Bosworth, Natalie Martinez, and Alex Pettyfer, follows a group of people who have been stranded on an island after having their memories erased. They come to the conclusion that the world in which they're living is not at all what it seems. At first, the plot doesn't sound so bad and parallels Lost (which was apparently inspired by Watchmen), another series that involved characters being stuck on an island. It's not the first show to follow the lost on an island premise and it certainly won't be the last. The I-Land also echoes some of The Maze Runner's plotlines in that the characters wake up without knowing how they got there, only to realize that someone else put them there for a specific and scientific reason.
Per the critic reviews aggregated by Rotten Tomatoes, the series has the lowest score of any show right now, currently sitting at zero percent. Yes, zero. That number is both incredibly bad and a fairly impressive accomplishment, as it's not often that a series garners such collective hatred. To be fair, The I-Land's Rotten Tomatoes page has only collected eight reviews at the moment, but it still doesn't take away from the fact that not even one critic gave it a high score. Also, a quick Google search would also provide more reviews, with the critical reception across the internet being the same: The I-Land is a big fail.
With over three hundred scripted series, it's not hard to find one to watch, but maybe The I-Land shouldn't be one of them. So where did Netflix go wrong with its latest show? It seems the first thing is that it's way too similar to Lost's premise, which turned a lot of critics off the show. Besides that, it seems as though it's terribly made, makes little sense, and the dialogue is not good. With all of the bad critic and fan reviews, it's a wonder how Netflix greenlit the sci-fi series to begin with. The series, created by Anthony Salter, is being called the worst show of 2019. To make matters worse, The I-Land's big finale twist makes even less sense than the entire series combined. Perhaps it won't be long before the series joins the land of Netflix cancelations.
Luckily for everyone, there are plenty of other new Netflix shows to choose from and, with Fall TV fast approaching, be sure to check our detailed guide to every new and returning show premiering over the next several weeks.
Your Daily Blend of Entertainment News