All The Netflix Shows That Have Been Cancelled In 2019 So Far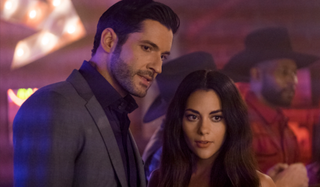 For a few years after its initial jump into producing TV series, Netflix convinced many subscribers that its original content might live on forever. The fact that both House of Cards and Orange is the New Black only ended in the past 9 months speaks to the company's initial approach to creating signature marquee originals. In 2019, though, all votes are off.
Netflix is now cancelling its original TV shows at a regular clip, with well over a dozen shows' endings getting confirmed in 2019, for better or worse. (Usually for worse.) Not everything is actually ending in 2019, with some series receiving a final season order to go along with the bad news.
Here, we've rounded up all of the shows that Netflix has cancelled in 2019, starting off with one of the streaming service's most recognizable TV families.
Fuller House - Cancelled After 5 Seasons
A continuation of the classic TGIF sitcom Full House, Fuller House centered on the families and relationships of Candace Cameron's D.J. Tanner-Fuller, Jodie Sweetin's Stephanie Tanner, and Andrea Barber's Kimmy Gibbler. Netflix announced in January that the show would be ending after Season 5, which is set to debut in late 2019.
Why Was Fuller House Cancelled Before Season 6? Though Fuller House has been recognized as a series that a lot of people watched and enjoyed from season to season, the show was hit with a troublesome behind-the-scenes controversy that may have possibly played a part. Creator Jeff Franklin was removed from the series over workplace harassment allegations, which led to a lawsuit that led to some disturbing details getting reported. (And Franklin's exit happened before Lori Loughlin's college bribery scandal troubles.)
Could Fuller House Return Somehow? It's doubtful that Fuller House in its current form will return, but there actually is a more-than-possible chance that the franchise could expand with another spinoff, at least according to John Stamos' optimism.
Travelers - Cancelled After 3 Seasons
Initially a Canadian co-production with Netflix, Travelers was a sci-fi drama that featured Will & Grace's Eric McCormack (who also executive-produced) and others aiming to prevent a post-apocalyptic future. In February of 2019, McCormack revealed on social media that Travelers had been cancelled.
Why Was Travelers Cancelled Before Season 4? Netflix was the sole producer of Travelers for its third season, which garnered just as much acclaim, if not more, than those before it when it was released in December. Considering Eric McCormack was everyone's window into the cancellation news, however, it's quite unclear why Travelers ceased production.
Could Travelers Return Somehow? Eric McCormack's message at the time stated "Who knows what the future holds?" and also referred to the three Netflix seasons as "Program one, as well call it." So it's not out of the realm of possibilities that another two companies may decide to pair up on it in the future. (Tell others about it, too.)
Jessica Jones - Cancelled After 3 Seasons
Krysten Ritter's super-powered private detective likes pounding whiskey as much as she likes pounding villains, serving as 1/4 of Netflix's Defenders. But even before Season 3 came out to mostly okay reviews, Jessica Jones got cancelled, deflating some of the enthusiasm going into the third batch of episodes.
Why Was Jessica Jones Cancelled Before Season 4? Jessica Jones' fate was mostly sealed whenever Netflix pulled the plug on Luke Cage and Iron Fist in late 2018, since it wasn't likely that the company would cancel some of the MCU TV shows and not the rest.
Could Jessica Jones Return Somehow? Considering the character is a favorite among Marvel fans, I think it's safe to expect Jessica Jones herself to return in some form in the future. (Don't expect Marvel's Kevin Feige to be too open about it, though he sounds interested.) It just might not be Krysten Ritter in the leather and denim whenever the P.I. is on the case again.
The Punisher - Cancelled After 2 Seasons
Marvel was big business on Netflix for a time, but that all came crashing down when The Punisher and Jessica Jones got the boot on the same day back in February. The Punisher followed vigilante Frank Castle (Jon Bernthal) as he brought his deadly brand of justice down on gangsters, drug dealers, terrorists and a wide range of baddies, as he held on to a few allies who supported his mission and methods. Sure, the show was bloody-minded, but you couldn't argue with Frank's results.
Why Was The Punisher Cancelled Before Season 3? I suppose we can chalk this up to The Marvel Curse, as all of their Netflix shows were cancelled when it became clear that Disney (which owns all these characters via Marvel) was getting into the streaming business with its own service (Disney+) by the end of 2019.
Could The Punisher Return Somehow? Maybe? Here's the complication, there was a clause in all of the contracts for the Marvel shows that stated the characters couldn't be seen in live action for at least two years if their shows were cancelled. So, it's possible that The Punisher could come back, but the question would be when, where and whether or not it would be in the same from that we saw him on Netflix. I bet Eminem can't wait!
Friends From College - Cancelled After 2 Seasons
Friends From College was a show about just that: seven friends (played by Cobie Smulders, Keegan-Michael Key, Annie Parisse, Nat Faxon, Fred Savage, Jae Suh Park and Billy Eichner) who met in college and are trying to navigate their complicated lives and relationships as they enter their forties. Season 2 hit Netflix on January 11, and a little over a month later word came down about the cancellation.
Why Was Friends From College Cancelled Before Season 3? It's hard to say, but the show was never any kind of breakout hit, and critics were generally pretty harsh when it came to reviews of Friends From College. The show has been called "underwhelming," the characters "unpleasant" individually and the group as a whole was said to have "sheer charmlessness." Ouch.
Could Friends From College Return Somehow? It's probably best to file this one under "will never see new episodes."
One Day at a Time - Cancelled After 3 Seasons
Netflix paired up with TV legend Norman Lear to bring the classic '70s sitcom One Day at a Time into the streaming age, with a Cuban-American family at the center, led by Justina Machado, Isabella Gomez and Rita Moreno. In March of 2019, Netflix cancelled One Day at a Time amidst much hubbub.
Why Was One Day at a Time Cancelled Before Season 4? Due to the fan uproar surrounding One Day at a Time's cancellation, Netflix ended up speaking to the reasoning behind that choice on a few occasions, which boiled down to "financial input > viewership and subscription upticks." While the core fandom was as adoring as could be, it possibly wasn't big on drawing new members in, which Netflix keeps a close eye on.
Could One Day at a Time Return Somehow? One Day at a Time is the rare entry on this list that has already locked down a life beyond its cancellation. Though initial attempts to get the show onto CBS All Access were thwarted by a streaming-specific clause in Netflix's contracts, agreements were made for the CBS-owned cable network Pop to be the exclusive home for One Day at a Time's fourth season, which will likely make its way to CBS All Access at a later date.
Santa Clarita Diet - Cancelled After 3 Seasons
I think it's safe to say that the history of television has never had a zombie show quite like Santa Clarita Diet. The series, which quickly became known as a zom-com, starred Drew Barrymore and Timothy Olyphant as a married couple who have to deal with her being turned into the prettiest flesh eater y'all ever did see. Season 3 went live on March 29, and less than a month later, Netflix revealed that there would be no Season 4, meaning that there were cliffhangers aplenty which would never be answered.
Why Was Santa Clarita Diet Cancelled Before Season 4? Netflix hasn't confirmed this, but many of the shows they cancel tend to get the axe after Season 3. Deadline has reported that the company's series deals (mainly for shows that the streamer owns) often include bonuses after each season, and while the bonuses are usually pretty reasonable, they can escalate from hundreds of thousands to millions of dollars after Season 3. So, it would seem that Santa Clarita Diet was about to be too expensive.
Could Santa Clarita Diet Return Somehow? Not likely, but maybe we'll get a spinoff called Mr. Ball Legs and Friends!
The Ranch - Cancelled After 4 Seasons (8 Parts)
The Ranch has never been one of Netflix's biggest hits, but the fact that it starred two actors from the beloved That '70s Show (Ashton Kutcher and Danny Masterson) helped it stick around since its beginning in 2016. But, Season 4 will be its last, with it airing in two parts across 2019 and 2020.
Why Was The Ranch Cancelled Before Season 5? The Ranch started making the wrong kind of news in 2017 when Masterson was accused of sexual assault. He was eventually fired, and replaced by Dax Shepard, but it's possible that the damage was done.
Could The Ranch Return Somehow? Right now, that doesn't seem to be an option. But! The Ranch is one of the few Netflix shows to get episode orders that rival network series, so we can expect another 20 episode season, with 10 currently available and another 10 rounding it out in 2020. This means that there's still plenty of The Ranch to be seen before fans have to start relying on a binge re-watch to get their fix.
Lucifer - Cancelled After 5 Seasons
The Devil has been good business for Netflix! After Lucifer got cancelled by Fox to great fan uproar, the streamer came in to save the supernatural procedural which sees Lucifer himself (Tom Ellis) retire to Los Angeles and team up with police detective Chloe Decker (Lauren German) to solve crimes. Season 4 did very well when it debuted in May, and just a few week later it was renewed for a fifth and final season.
Why Was Lucifer Cancelled Before Season 6? It's possible that five seasons was the original plan for Lucifer when the series was developed and the creative team wanted to stick to that. If so, Netflix wisely kept that to itself while waiting to see how Season 4 would fare, and since the show has done so well in its new home, it makes sense that Lucifer would get that final season to wrap it all up.
Could Lucifer Return Somehow? Look, we all know you love Lucifer. And, yes, star Ellis is a devilishly hot dude. But, even the show's executive producer has requested that fans not push for more, noting that they were all grateful to get to continue the story at all and give it a fair ending. So, there's probably no luck on this front. You can likely count on Lucifer being on Netflix for years to come, though, so reliving all its former glory will as easy as stepping down as ruler of hell to run a nightclub.
Chambers - Cancelled After 1 Season
Horror has been having a big renaissance on TV the past several years, and Chambers was an intriguing entry in the field. The series focused on a teenager who survived a heart transplant only to become plagued by visions and "sinister impulses" and a desire to find out everything about the girl she got her new heart from. Chambers had some big names on screen, including Uma Thurman and Tony Goldwyn, but that did not help critical reception.
Why Was Chambers Cancelled Before Season 2? As I mentioned above, critics were, overall, not kind to Chambers and the series is listed as 42% rotten on Rotten Tomatoes. Viewers who checked out the show like it a lot more, but I'm guessing that the number of people who decided to watch wasn't that high.
Could Chambers Return Somehow? There don't appear to be any plans to try and shop the show around right now, so save your heart some stress and be content with Season 1 until further notice.
The Rain - Cancelled After 3 Seasons
This Danish post-apocalyptic drama focuses on two teens who leave their bunker six years after a rain-carried virus has wiped out most of humanity in Scandinavia. The siblings join another group of survivors, and while they originally think that being released from the rules of society is freeing, they come to find out how difficult life will still be. The Rain got picked up for a third and final season in mid-June.
Why Was The Rain Cancelled Before Season 4? No clue on that front right now, but at least fans can look forward to Season 3 sometime next year.
Could The Rain Return Somehow? Netflix does not make it easy for their originals to show up elsewhere (especially on competing streaming services), so it's not looking too good for The Rain. But, if One Day at a Time can find a new home, anything is possible.
Tuca And Bertie - Cancelled After 1 Season
BoJack Horseman is a major hit for Netflix, so giving the creator another anthropomorphic animal comedy probably seemed like a sure thing. Tiffany Haddish (Tuca) and Ali Wong (Bertie) respectively voiced the carefree toucan and anxious songbird besties who navigate life and friendships in their thirties, but it looks like the show did not do well enough for the streamer to re-up its commitment.
Why Was Tuca And Bertie Cancelled Before Season 2? Your guess is as good as ours, especially since Tuca and Bertie had great reviews and a dedicated fanbase which was prepared to riot when the show got the boot. It's probably safe to assume that the numbers just weren't up to what Netflix was expecting.
Could Tuca And Bertie Return Somehow? Funny you should ask. Tiffany Haddish appeared at TCA in early August, just a few days after Tuca and Bertie was cancelled, and said she and creator Lisa Hanawalt had been talking about finding a new home for the animated wonder. So, we'll see what happens!
Designated Survivor - Cancelled After 3 Seasons
Well, here's a show that has survived quite a lot over the past couple of years. Designated Survivor had a breakout Season 1 on ABC, faltered in Season 2 and was then released from that network. But, Netflix swooped in to save the thriller (which starred Kiefer Sutherland as a low-level politician who becomes president when everyone else in the line of succession above him is killed in a terrorist attack) not long after its cancellation.
Why Was Designated Survivor Cancelled Before Season 4? Remember that the drama faltered in the ratings in Season 2? Well, Netflix canned Designated Survivor less than two months after Season 3 debuted in full, so it's possible those numbers hadn't rebounded enough to merit more time in Washington.
Could Designated Survivor Return Somehow? Seems incredibly unlikely. Most shows still don't get a reprieve after being cancelled once, so the chances of a savior coming along after Designated Survivor's second go-round? Well, feel free to keep hope alive!
Trinkets - Cancelled After 2 Seasons
Teen drama Trinkets, which is based on Kirsten "Kiwi" Smith's young adult novel of the same name, has built a following, but not enough for Netflix to keep it around. The series, which focuses on three young women from different high school social strata who bond in Shoplifters Anonymous, was renewed for Season 2, which was announced to be its last.
Why Was Trinkets Cancelled Before Season 3? No specifics for the cancellation have been given (no shock there), but it's possible that it might just boil down to Trinkets not getting enough viewers, and / or Netflix wanting to spend their Trinkets cash on something else that might capture public attention better.
Could Trinkets Return Somehow? The 10 episode Season 2 will hit the streamer sometime in 2020, and, currently, it looks like that will be all she wrote for Trinkets. But, at least the writers have time to craft an actual finale for the series.
13 Reasons Why - Cancelled After 4 Seasons
While many critics and audiences praised the way 13 Reasons Why dealt with difficult subject matter like suicide, rape and school shootings, the show, which began as a study of why student Hannah Baker (Katherine Langford) killed herself, has also brought ire from many for examining those very same topics. When it was renewed for Season 4 in August 2019, it was also announced that it would be its last.
Why Was 13 Reasons Why Cancelled Before Season 5? Netflix hasn't cited a reason, but there are three possibilities. The controversy surrounding the series may have helped the decision along, as the show was cancelled less than a month after Netflix edited out the very controversial scene from Season 1 where Hannah actually commits suicide. Meanwhile, Season 3 was released to surprisingly negative reviews, which probably didn't help matters. But, Season 4 is said to deal with the main characters graduating from high school, so it's also possible that it just seemed like the best time to wrap up the story.
Could 13 Reasons Why Return Somehow? This is unlikely. As of right now, there's been no word on the show being shopped elsewhere, plus, as mentioned earlier, the main characters will be graduating from high school this season, so it would seem that the storylines will be wrapped up at the end of Season 4.
She's Gotta Have It - Cancelled After 2 Seasons
Spike Lee's re-visioning of the story he told in his very first film, She's Gotta Have It followed free-spirited artist Nola Darling (DeWanda Wise) as she struggled to stay true to her dreams while splitting her time between friends, family and three lovers. Positive reception from critics and audiences alike didn't stop the show from being cancelled a couple of months after the second season hit Netflix.
Why Was She's Gotta Have It Cancelled Before Season 3? There's no word on that right now, but Netflix chief content officer Ted Sarandos did say that they were "thrilled" Spike Lee brought the show to them and "very proud" that it will be available there "for years to come."
Could She's Gotta Have It Return Somehow? Possibly? Word from Deadline when the show was cancelled in mid-July 2019 said that it was expected that Spike Lee would shop it elsewhere, but we don't currently know if that's being done or if any other networks or streamers are interested.
Grace And Frankie - Cancelled After 7 Seasons
While a 9 to 5 sequel / reboot has not been forthcoming, Grace and Frankie managed to bring back 2/3 of the dynamic on screen team featured in that classic comedy for another go-round. Grace (Jane Fonda) and Frankie (Lily Tomlin) are long time rivals whose husbands are business partners. But, when their husbands break the news to the ladies that they are actually in love with each other, well, most bickering comes to a halt as Grace and Frankie figure out how to move on with their lives.
Why Was Grace And Frankie Cancelled Before Season 8? When Grace and Frankie was renewed for Season 7 just a few days ago, meaning that it will become the longest-running Netflix original, it was also announced that this record-breaking season would be its last. Netflix hasn't revealed why the series has gotten the axe, but Grace and Frankie has legions of fans and has been nominated for 11 Emmys and six Screen Actors Guild awards, so it's good that the writers will get a chance to give viewers a satisfying ending.
Could Grace And Frankie Return Somehow? Right now, the chances are slim. Stars Jane Fonda and Lily Tomlin put out a statement about the cancellation, along with co-creators Marta Kauffman and Howard J. Harris putting out one of their own, which made the ending seem pretty definitive.
The OA - Cancelled After 2 Seasons
The OA was definitely an under the radar series, but it absolutely had its dedicated fans. The genre-bending show featured Brit Marling (who also co-created and executive produced) as a blind woman who went missing seven years previously showing up alive, but now able to see and with a wild story to tell about her time away. Instead of talking to police or her parents, though, she recruits locals and asks for their help in locating other missing people. Season 2 debuted on March 22, and the cancellation came in early August.
Why Was The OA Cancelled Before Season 3? Well, it sounds like a case of the show getting to the point where it was going to be too expensive considering the number of viewers it had, but that, obviously, hasn't been confirmed by Netflix. But, it should also be noted that fans were beyond super pissed that The OA got cancelled, and mobilized a #CancelNetflix movement to protest not just this cancellation but the cancellation of basically every other show that has ever been cancelled by Netflix. Oh, well.
Could The OA Return Somehow? Doubtful, at least anytime soon. Like many of the shows on this list, The OA was exclusive to Netflix and the idea of the company selling its rights are quite slim. But, again, One Day at a Time was released, so it's not impossible.
No Good Nick - Cancelled After 1 Season
Sean Astin made quite an impact when he showed up on Season 2 of Stranger Things, and he was able to turn that into a starring role on No Good Nick alongside Melissa Joan Hart. They played parents Liz and Ed Thompson, who welcome 13-year-old Nicole (a.k.a. Nick) into their home thinking she's a long lost family member in need. But, it turns out that Nick has really been sent there by her imprisoned dad to get revenge on the Thompson's for a supposed wrong they did to him. The 20 episode first season aired in two parts and the series was cancelled in mid-September.
Why Was No Good Nick Cancelled Before Season 2? Because so many Netflix cancellations come after Season 2 or 3, it's probably pretty safe to assume that No Good Nick just didn't resonate with audiences enough to merit another round of episodes.
Could No Good Nick Return Somehow? Unfortunately, there doesn't seem to be any plan to find a new home for No Good Nick, so it looks like Season 1 will have to suffice.
GLOW - Cancelled After Season 4
Fans of the Gorgeous Ladies of Wrestling are saddened after the show about female wrestlers, Hollywood misfits and everything that grinds and glitters in the 1980s was cancelled in late September. GLOW focused on struggling actress Ruth Wilder (Alison Brie), who finds another shot at stardom by becoming a women's professional wrestler. The series has mostly been a critical hit, with 15 Emmy nominations and three wins across the first three seasons.
Why Was Glow Cancelled Before Season 5? You know Netflix isn't going to give that info up easily, but this is in line with what we've been seeing from the streamer with many of its cancellations. It's possible GLOW was about to become too expensive for them to continue standing behind it.
Could Glow Return Somehow? This doesn't feel likely right now, but the good news is that Season 3 just hit Netflix in August and Season 4 is due in 2020, so fans have a while before they have to live without any hope of new GLOW.
BoJack Horseman - Cancelled After Season 6
Well, folks, this is it. The animated show about an anthropomorphic, has-been, Hollywood actor horse who's drowning in booze and self-loathing has come to the end of its road. The highly acclaimed series, which stars the voices of Will Arnett, Alison Brie, Aaron Paul, Amy Sedaris and others, has often been hailed as a funny and subversive look at some pretty emotional topics, but Season 6 of BoJack Horseman, which begins later in 2019, will be the end.
Why Was BoJack Horseman Cancelled Before Season 7? Alright, here's where things get a bit tricky. When news of the cancellation came down in late September 2019, it was originally reported that series creator Raphael Bob-Waksberg had created Season 6 as the conclusion to the long-running story, making the end seem like the show's decision. But, a few days later, BoJack star Aaron Paul took to social media and said, in part, "sadly Netflix thought it was time to close the curtains and so here we are...Nothing we could do about it." Well, that doesn't sound so simple, does it?
Could BoJack Horseman Return Somehow? As with most of the shows on this list, Season 7 of BoJack Horseman is unlikely to happen anywhere. But, Season 6 will air in two parts, beginning October 25 for Part 1 and wrapping up with Part 2 on January 31, 2020, so there's a lot of BoJack left to be had for disappointed fans.
Dear White People - Cancelled After Season 4
The critically acclaimed show, based on the 2014 indie film of the same name, follows a group of black students at a mostly white Ivy League university where racial tensions are always brewing just under the surface. Dear White People, which stars Logan Browning, Marque Richardson, DeRon Horton and Brandon P. Bell (among many others), was praised for using humor, honesty, irony and self-deprecation to put a spotlight on racial issues, and will get one more season to give fans a well-deserved conclusion.
Why Was Dear White People Cancelled Before Season 5? You probably know what I'm going to say by now, right? We're not sure and Netflix isn't talking. But, creator Justin Simien doesn't seem miffed by the cancellation at all, and thanked the streamer for giving him a chance to continue the story he began in his film and noted that he was planning "a celebratory final volume befitting such a transformative experience," to wrap up the series.
Could Dear White People Return Somehow? It's not likely at this point, especially considering the fact that Simien seems more than ready to finish off his story. Luckily, though, there will be 10 episodes for fans to feast their eyes on when Season 4 finally debuts. Try not to binge them all in one day!
That, for now, is the list of current cancellations by Netflix. But, if the bloodbath continues you can be sure that we'll update this guide so that you can keep up to date on whether or not your favorite shows will be returning.
Your Daily Blend of Entertainment News