This Is Us Fans Are Thirsty For Fit Toby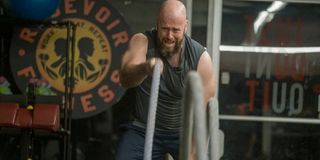 Warning! The following contains spoilers for This Is Us' "Unhinged." Read at your own risk!
Every character is going through lots of changes in This Is Us, and every one of them is dealing with them in different ways. Unfortunately, Kate and Toby are moving in two different directions with their coping after learning of Baby Jack's sight disorder, and Toby has been doing secret workouts while Kate is stress eating. Toby was aware of what was happening with Kate, but the female member of The Big Three didn't notice what Toby was up to until recently.
Well, at least not to the extent. Kate saw her husband was losing weight, but assumed it was just due to the stress of the baby. The latest This Is Us saw Toby come clean, and tell his wife that he had been secretly attending a Crossfit gym before and after work, all in an effort to improve his health. Kate was unhappy he kept the secret from her, and hurt by the implication that he was taking care of himself for Jack while she wasn't.
This Is Us fans certainly had an opinion about Kate's reaction to Fit Toby, though many others were far too busy going on about the character's transformation to be concerned with anything else. There were some thirsty tweets, to say the least, and America seems to be a fan of Toby's new look.
The transformation was quite the turnaround for the character, though it is worth mentioning that actor Chris Sullivan may not have lost as much weight as some are assuming. Sullivan has worn padding to appear larger since his first appearance on This Is Us in an effort to look larger.
With that being said, it was still a little surprising to see Toby slimmed down even with that information. This Is Us showed the character made a radical transformation, and Twitter took notice.
Though it was obvious that Toby was looking notably slimmer when he was seen in his suit at the business dinner, it was when Kate told Toby to take his shirt off that the true effects of Toby's work at the gym were shown. Kate was in shock, but many viewers at home knew this was coming seeing as it was teased in promos ahead of the episode.
That may have helped the This Is Us fans get over the shock faster than Kate, and post their approval for Toby's new look. I can't say for sure Chris Sullivan's follower count will rise after tonight's episode, but it seems very likely based on these tweets.
Toby lost his stomach, but also gained some pretty hefty biceps as well. Clearly Chris Sullivan wasn't just throwing that training rope for show in the previous This Is Us episode!
Whlie Toby's transformation was shocking, it wasn't the most surprising part of the story arc. Many users joked that the biggest surprise was that Toby was able to do Crossfit and keep it a secret.
On This Is Us, Kate compared Toby to Popeye, which feels accurate. Seriously, with a workout look like that, perhaps Chris Sullivan should be upgraded from a bit character in the MCU to something a bit more meaty?
For those that missed the big moment, the scene wasn't nearly as sexual as these tweets may make it seen. Toby simply unbuttoned his shirt, rather sheepishly after Kate wanted to see how much weight he lost.
Viewers were pretty upset with Kate's anger as opposed to being happy for Toby's weight loss, but she deserves a break. Weight loss has always been a sore spot for Kate, and while she was upset, she did understand that Toby did it for himself, and not to shame her or imply she should be getting in shape. Regardless of Toby's intention, Kate decided she'd try to turn things around as well and began walking with a neighbor.
Why This Is Us Took A 'Really Big Swing' With Those New Characters
Are you a fan of Toby's new look, and what's your take on Kate's initial reaction to the weight loss? Let us know in the comments below, and be sure to catch This Is Us on NBC Tuesdays at 9:00 p.m. ET.
Your Daily Blend of Entertainment News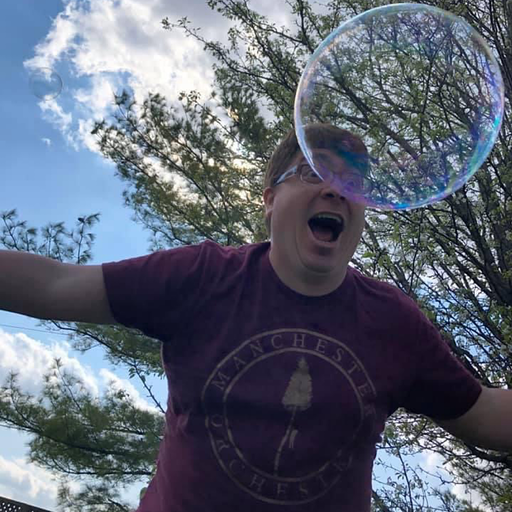 Mick contains multitudes and balances his time reporting on big happenings in the world of Star Trek, the WWE, reality television, and other sci-fi shows.