How Star Trek's Jonathan Frakes Would Like To Appear On The Orville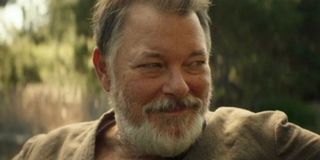 In a world where Star Trek is trying lots of new things heading into 2020 and beyond, there are some fans who just want the old show formula they know and love. For many, The Orville has scratched that itch, and while the series is becoming something entirely new with each season, there's still a lot of classic Star Trek framework there.
That's evident from some of the show's guest stars who were formerly part of the Star Trek world. Now, Jonathan Frakes announced in a video uploaded to YouTube he would be interested in appearing in front of the camera for a future episode, which would really bump up the Trek factor in The Orville to the max.
Jonathan Frakes is down to appear in The Orville, and even mused he'd like to show up in "full alien regalia." That's not too surprising considering he mostly played a human in Star Trek: The Next Generation, and will presumably do the same in his upcoming stint on Star Trek: Picard. I'd imagine any actor would love to get into prosthetic and costumes after seeing so many others have the fun of doing so.
Jonathan Frakes appearing on The Orville would be a return for the actor, who has directed episodes of the Seth MacFarlane series in the first 2 seasons. If he's interested in playing a role, one would think he definitely has an in to do so.
As mentioned earlier, The Orville has had no qualms with scooping up former Star Trek talent for its episodes. Penny Johnson Jerald is a main character to start, and then there have been appearances by Marina Sirtis, Robert Picardo, and Tim Russ to name a few. Seth MacFarlane is also technically a Star Trek alum, as he played an ensign on Star Trek: Enterprise.
Jonathan Frakes is apparently feeling pretty good about getting back in front of the camera, which is a far cry from where he was not that long ago. Frakes admitted he kind of freaked out reprising his role as Riker in Star Trek: Picard and briefly felt like he had forgotten how to act. Luckily, he managed to get back in the zone, and we're hoping delivered in upcoming CBS All Access series.
If Jonathan Frakes is attached, it's another reason to get excited about The Orville Season 3. The move to Hulu sounds like a positive one where the show can spread its wings a little, so it would be great to see a sci-fi icon like Frakes be a part of that fun.
The Orville Season 3 Will Have Longer Episodes On Hulu (And More Bortus Mic Time)
The fall season is still rolling strong, and CinemaBlend is still the place to be for updates on all the best things happening in television and movies. Stick with us for that, and more on The Orville.
Your Daily Blend of Entertainment News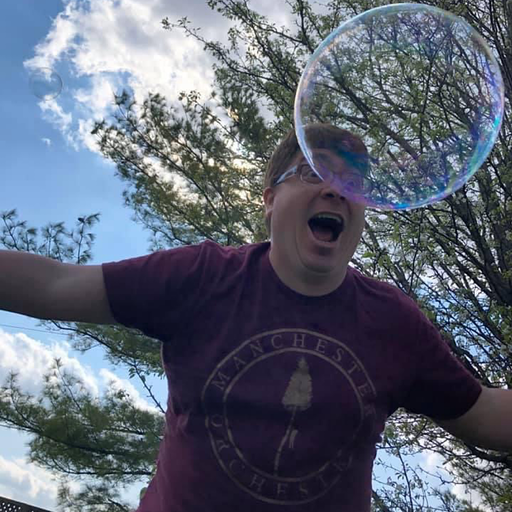 I like good television but also reality television. His day largely consists of balancing his workload between reporting on the latest and greatest news in Star Trek and other sci-fi, as well as 90 Day Fiancé, WWE, Big Brother, and more.