The Boys: 6 Biggest Questions We Want Answered In Season 2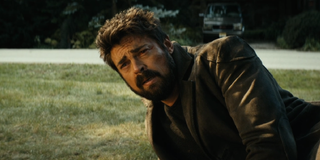 The Boys started with a bang, or rather with a splat, by killing off a key character in a horrible, yet slightly comedic, way, That hyper-violent death in those first ten minutes truly set the tone and mission for the wild ride to come in The Boys' first eight episodes, and star Jack Quaid has teased an even crazier Season 2 set to premiere on Amazon in 2020. Which is good, because we've got some big questions.
The Boys started off its live-action tale by following Hughie (Jack Quaid), Billy Butcher (Karl Urban), Mother's Milk (Laz Alonso), and Frenchie (Tomer Capon) as they try to destroy Vought International and its team of corrupt superheroes, better known The Seven. Unlike many other series, The Boys didn't leave viewers in limbo waiting for renewal announcements, with Amazon ordering up Season 2 before Season 1 even premiered. This was a relief for the millions of viewers who watched The Boys within the first ten days of its release (and beyond), especially since it means we'll likely get answers to everything from Season 1.
Proceed with caution, since this post obviously contains SPOILERS about The Boys Season 1.
Did A-Train Die?
After plotting and planning revenge on A-Train all season for the death of his girlfriend Robin, Hughie and Starlight faced off against the speedster during The Boys Season 1 finale. A-Train managed to get the upper hand in the battle, at least until he start to have a heart attack, as caused by his Compound V abuse. Hughie tried to resuscitate A-Train, but Starlight took over so that Hughie could escape before Vought arrived.
Logically, A-Train should be a goner, especially with him knowing that Starlight was working with Vought's enemies. A-Train's survival could only cause problems for her, especially with the other members of The Seven. However, since this is a comic book TV show, we have a feeling that The Boys Season 1 finale might not have been A-Train's last run on the series.
What Happened To Becca Butcher?
The Butcher made it his mission to take down Supes, especially Homelander, who was believed to have raped Butcher's wife Becca. After he disappearance, Butcher assumed that she killed herself because the trauma of the presumed sexual assault was too much for her to endure. Homelander claimed that he had consensual sex with Becca, however, and she was just some superhero groupie. Later, Homelander discovered that Becca was pregnant with his child, but died giving birth, which the child also did not survive.
After more investigating, Homelander figured out that he was lied to: both Becca and the child are alive! The Boys Season 1 ended with Homelander and Butcher finding Becca and her son alive and well, living in a suburban-type setting. With Becca missing all through The Boys Season 1, there are still a lot of missing pieces here. Did she indeed have a consensual affair with Homelander? Did he rape her? How did she manage to give birth, and what exactly has she been doing these last several years?
What Does The Future Hold For The Seven And Vought?
Homelander killed Madelyn by burning her eyes out, which leaves a big hole in the management of both Vought and The Seven. The superhero team was already in shambles, with Translucent dead, A-Train possibly dead, The Deep basically banished from the group post-scandal, and Starlight helping their enemies. Vought will now also have a hard time trying to control Homelander now that he killed Madelyn and found his son.
Vought definitely needs a new leader for Season 2, and probably a few new members of The Seven. (The Boys will hopefully add a few new superheroes to round out the team.) Giancarlo Esposito made a small appearance in The Boys Season 1 as Stan Edgar, Founder and CEO of Vought. We don't know much about Stan yet, but it's likely that he might take a more active role in handling The Seven now that Madelyn is gone. It's also possible that Vought will hire someone new to fill Madelyn's old position, but that still may mean more involvement from Stan himself.
Where Does Starlight Go From Here?
Starlight knows that The Seven are completely corrupt, and she also knows that her ex-boyfriend Hughie lied to her for his own duplicitous reasons. Technically, she is still part of the superhero group, but if A-Train survives, he could expose her working with the Boys. Most likely, this means that she'll be instantly banished from Vought. But even if she wasn't, Starlight is a superhero who wants to do good, so she shouldn't want to continue with such a corrupt group like Vought and The Seven.
Starlight helped Hughie and the rest of the Boys escape Vought, but that doesn't mean that all is good with those guys, either. It might be awhile before Hughie and Annie can become a couple again, but we'd like to find out what the future holds for Starlight as a superhero, as well as her romance with Hughie.
Will The Deep Change?
The Deep welcomed Starlight to The Seven by forcing her to perform a sexual act on him. By the end of The Boys Season 1, she had exposed this sexual assault, and Vought sent The Deep to Sandusky, Ohio. While there, he experiences a series of ego-deflating misfortunes, including being sexually assaulted himself, as well as accidentally killing a dolphin while trying to save it. The Deep later discovered that Vought didn't plan to bring him back into The Seven, and he responded by shaving off his hair as part of a mental breakdown.
The Deep hasn't shown any real signs of remorse, but he's undergone a lot of introspection while in Sandusky. This can either result in him becoming one of the actual good Supes, or him going full supervillain because he can't deal with all the stress. We expect The Boys Season 2 to bring either a redemption arc or a more fully evil arc for The Deep.
What New Supervillains Will Emerge In The Boys Season 2?
The Boys Season 1 revealed that Homelander sent Compound V all over the world to see if it could create humans with powers, as that threat would gain favor for Supes being allowed to work within the U.S. military. He succeeded in creating the super-terrorist Naqib/Captain (Krishan Dutt), and the Compound V that Homelander shipped also led to the creation of The Female (Karen Fukuhara).
Since Homelander has been sending Compound V out into the world, we're likely to see more supervillains emerge in The Boys Season 2. Regardless of if they come directly from Garth Ennis' comic book, or from the minds of showrunner Eric Kripke and the writers room, we're pumped for more.
Amazon has yet to release a premiere date for The Boys Season 2, but fans of the series have plenty to watch as they wait for answers. The Boys Season 1 is currently streaming on Amazon Prime Video.
Your Daily Blend of Entertainment News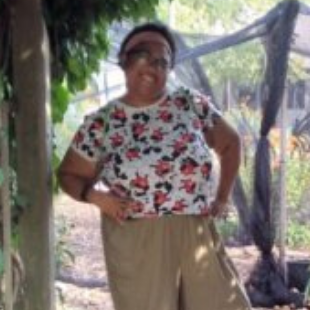 Spent most of my life in various parts of Illinois, including attending college in Evanston. I have been a life long lover of pop culture, especially television, turned that passion into writing about all things entertainment related. When I'm not writing about pop culture, I can be found channeling Gordon Ramsay by kicking people out the kitchen.