Jeopardy GOAT Champ Ken Jennings Admits He 'Got Some Breaks' Against James Holzhauer And Brad Rutter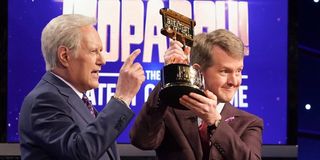 Jeopardy! The Greatest Of All Time is at an end, and Ken Jennings has been named the game's GOAT. It's hard to deny he earned it after an incredible performance that only resulted in one match dropped to James Holzhauer. At the moment, however, Jennings is feeling humbled by the win and admitting on social media he "got some breaks."
While there were plenty of jokes and "insults" handed out by each competitor during the Jeopardy! tournament, Ken Jennings showed he actually has a lot of respect for his competitors.
Ken Jennings pointed out that a lot of his wins came from hitting the right Daily Doubles at the right time, getting favorable categories, and getting Final Jeopardy right when others didn't. If not for some luck to go along with his considerable knowledge and skill, the game might have gone to one of his competitors.
Even with his luck with some of the categories and Daily Doubles, the win didn't come easily. Ken Jennings had to give credit to James Holzhauer for making him change his game.
James Holzhauer's strategy of going all-in on Daily Doubles and Final Jeopardy can create a sizable gap between opponents when successful, and drastically heightens the chances of a contestant winning. It wasn't a way Ken Jennings or Brad Rutter would've preferred to play, but a strategy both had to adopt in order to fend off Holzhauer. Holzhauer was not able to capture the Daily Double as often as he did in his regular season run, and it ultimately led to his downfall.
Then there was Brad Rutter, who some who watching Jeopardy! The Greatest Of All Time would contest was not prepared for the competition. Though he didn't look like he came to play, Ken Jennings defended his longtime Jeopardy! rival, and reminded the world that while Rutter may have looked out-classed in this competition, he still has a handy winning record over Jennings. Rutter's record shows he's better than that tournament performance, though maybe the strategy of placing such high wagers on Daily Doubles should've gone out the window the second time he zeroed out his winnings?
Ken Jennings gave props to both Jeopardy! competitors, and laid out exactly why the world was so excited to see all three compete against each other to begin with. While each man may have his case to make as the GOAT, Jennings is the one with the title, and will hold that title until all three can be convinced to meet up again for another match up.
For the moment Jennings and Alex Trebek have said a Jeopardy! rematch is unlikely, but with the ratings this competition got, it's hard to believe it'll never happen again. Maybe once these these guys run through that prize and consolation money they may feel a bit differently about another round.
Jeopardy! The Greatest Of All Time is decided, and the Alex Trebek-hosted show will return to its regularly scheduled time. Stick with CinemaBlend for more on the game show, and for more on what's happening in the world of television and movies.
Your Daily Blend of Entertainment News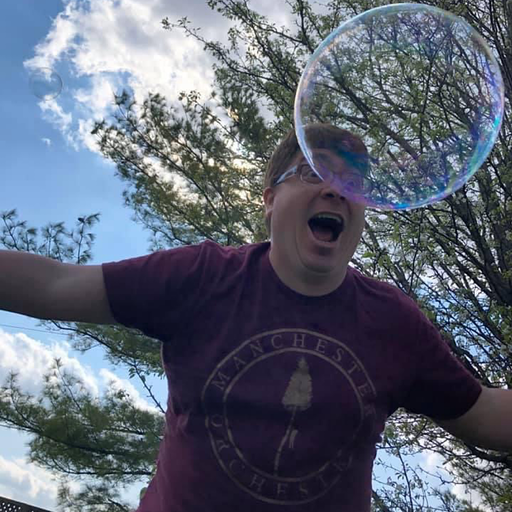 Mick contains multitudes and balances his time reporting on big happenings in the world of Star Trek, the WWE, reality television, and other sci-fi shows.