Who Is The Masked Singer's Turtle? Here Are Our Best Guesses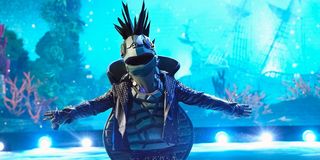 The Masked Singer Season 3 is underway and, as is tradition at this point, fans are hard at work deciphering clues on the identity of each celebrity. This includes The Turtle, who really came out of his shell in the first episodes and has blown the judges away with his powerful voice.
The Turtle certainly has the voice to make it to the late stages of The Masked Singer Season 3, which means it could be a long time before he's finally revealed. Can we figure out who's behind the mask before that? Let's review the clues, the guesses, and figure out who this possible distant cousin to the Teenage Mutant Ninja Turtles could be.
The Clues
The Turtle's first clue package talked about him being in competition with many other young people at the start of his career, but many of them burned out too quickly. The Turtle was then seen polishing a surf board, and grilling hamburgers all whilst waiting for the rabbits he was racing to fall so he could walk to the finish line.
In the second video, Turtle was seen in a school cafeteria, worrying about an upcoming midterm. He pulled the fire alarm, which then landed in him in detention writing the phrase "Don't Rave Ever At My School -Turtle." Turtle was seen at one point holding a baseball bat, as well as a guitar. Were these clues meant to throw people off, or are they relevant to the character?
Take all that, and the knowledge that The Turtle has one of the best voices we've heard in The Masked Singer Season 3 so far, and some options come to light. Here are a few names that have surfaced since Turtle's debut.
Jesse McCartney
Jesse McCartney is a child star who really took off in his teen years, and has since maintained a respectable career in Hollywood since then. Many would recognize him as the voice of Theodore in the Alvin and the Chipmunks movies, or Dick Grayson in Young Justice. He isn't quite the big name he was in his past, but still plenty talented and capable of hitting a high note should a situation call for it. McCartney had a guest spot in Fear The Walking Dead in 2016, and more recently has been trying to make a comeback in music. Could The Masked Singer be how he does this?
Zac Efron
When it comes to stars that can sing, Zac Efron is certainly a name that comes to mind. He made his name in the High School Musical franchise, and more recently was recognized for his singing in The Greatest Showman. Efron is no stranger to television, and with a new survival series (which nearly killed him) on the way, The Masked Singer would be the perfect place to get some exposure.
Donnie Or Mark Wahlberg
The Masked Singer's judges have really hopped on board with the idea The Turtle was in a boy band, which slowly brought in suggestions of former members of New Kids On The Block. With Jenny McCarthy on the judges panel, there have been some wondering if the show isn't trying to pull one over on her by having husband Donnie Wahlberg on the show, or her brother-in-law Mark. It would be a great moment if The Masked Singer could pull it off for sure, but did they do it with The Turtle?
Who We Think It Is
It's really hard to make a case for anyone being The Turtle more than Jesse McCartney. His first two performances match his vocal range more than they would with Zac Efron, and with all due respect to the Wahlbergs, those notes are a bit above their vocal range these days. McCartney is still going on tour regularly, and his latest single has just under 10 million views on YouTube. If one listens to that single, it'll be hard not to hear The Turtle's voice.
Then there's the big giveaway in the second clue video, in which Turtle wrote "Don't Rave Ever At My School -Turtle." The first letters of each word together make "D-R-E-A-M-S-T" which is just a few letters short of the name of Jesse McCartney's short-lived boy band Dream Street. The band came to a fast end after parents filed suit against the Dream Street founders, alleging their underage boys had been exposed to alcohol, pornography, and women. This could be what the Turtle was referring to when he said others around him lived a little too fast.
Then there's the clue of the surfboard, which could mean a couple things with regard to the singer/actor. Jesse McCartney has won three Teen Choice Awards, and would've received custom surf boards for each award. McCartney also played a surfing character by the name of Bradin Westerly in the short-lived WB series Summerland. He may not be as synonymous with a surfboard as someone like Kelly Slater, but there's enough of a connection to justify one being in a clue package.
Hop on over to Jesse McCartney's Twitter, and two more clues regarding The Turtle begin to make sense. While promoting his song "Better With You," McCartney had a thread of things that are better together. He mentioned beer and baseball, which may signify his own fandom and explain Turtle's baseball bat in the second clue package. In the tweet that immediately followed, McCartney listed barbeque and himself, which obviously shows a love of grilled meats. Those were two of the more obscure clues in the videos, which very clearly have some connection to McCartney.
Finally, we have the support of someone who has been suspected of being The Turtle: The Backstreet Boys' A.J. McLean. McLean has started following the show since he was accused of being on The Masked Singer, and shared with TooFab he thinks it's Jesse McCartney beneath the mask. McCartney has opened for The Backstreet Boys on a couple of their tours in recent years, so it's fair to say McLean would be a good person to trust on whether or not the singer is secretly The Turtle. Given all of the above, it's hard for me to believe this is anyone but Jesse McCartney.
Think The Turtle is someone else? Share guesses in the comments below, and watch The Masked Singer on Fox Wednesdays at 8:00 p.m. ET. As always, continue to stick with CinemaBlend for more on the show, and for other news happening in television and movies.
Your Daily Blend of Entertainment News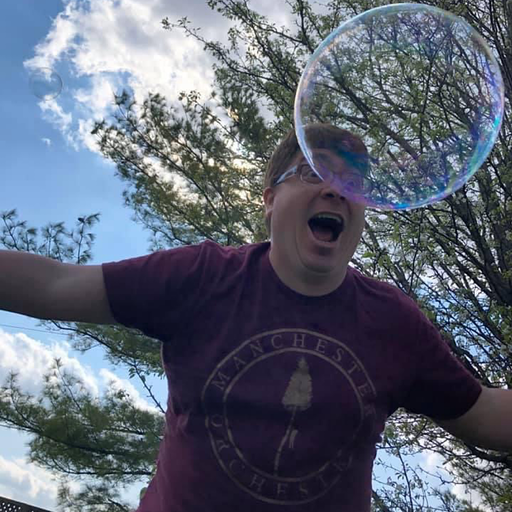 Mick contains multitudes and balances his time reporting on big happenings in the world of Star Trek, the WWE, reality television, and other sci-fi shows.