10 Hilarious Female Comedians With Stand-Up Specials Available To Stream Right Now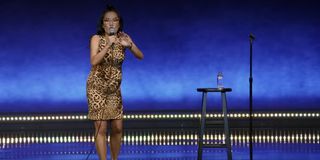 Female comedians have some of the funniest stand-up comedy specials available to stream. These women show that they are bold, vibrant, and brave when it comes to observing, commenting, and helping everyone laugh at this crazy world. Netflix, Amazon Prime, HBO, and other streaming services offer a wide selection of memorable comedy specials featuring women comedians.
These specials remind us of the triumphs, struggles, and funny moments that help define womanhood, and sometimes people in general. In honor of International Women's Day 2020, we decided to honor some badass female comedians by listing some of our favorite streaming specials.
Wanda Sykes - Not Normal (Netflix)
Wanda Sykes showed off her sharp wit as a writer on The Chris Rock Show. She then went on to create memorable roles on Curb Your Enthusiasm and Black-ish. Sykes brings the laughter with her no-holds bar approach to any and every topic. She thrives on being outspoken and fearless when it comes to comedy.
Wanda Sykes doesn't shy away from political topics in her 2019 Netflix special Not Normal. Sykes opens her set by getting right into the divisive content: Trump and his presidency. The observational comedian doesn't make it all about politics. In fact, Not Normal is more about universal topics like family and aging. Instead of dreading the aging process, Wanda Sykes makes it okay to laugh at things like our changing bodies. Stream Wanda Sykes: Not Normal HERE.
Ellen DeGeneres - Here And Now (Amazon Prime)
Ellen DeGeneres has been a hit daytime host for over 17 seasons. Prior to The Ellen DeGeneres Show, she had a hit sitcom called Ellen that ran from 1994 to 1998. Ellen made history when Ellen DeGeneres used the show to allow her character and herself to come out publicly as gay. The event happened in a 1997 episode called "The Puppy Episode." More recently, Ellen DeGeneres has been making that sweet Pixar money as the voice of Dory in Finding Nemo and its sequel Finding Dory.
Ellen DeGeneres' comedy special Here and Now premiered in 2003, and it was her second HBO comedy special. Here and Now is a lot more wholesome than most stand-up specials, but still hilarious. DeGeneres addresses the many daily annoyances that bond us, like embarrassing moments, procrastination, nostalgia, and the state of television. Here and Now builds its comedy on relatable topics. Everyone has had that sense of pure dread as they wave at a friend only to learn seconds later that it's a complete stranger. Stream Ellen DeGeneres: Here and Now on Amazon HERE.
Whitney Cummings - I'm Your Girlfriend (HBO Now)
Whitney Cummings made her biggest splash on the comedy world as a regular panel member of Chelsea Lately. She then went on to star in and produce NBC's short-lived series Whitney, which she based loosely on her own life. Whitney Cummings also created the CBS series 2 Broke Girls and was a writer on the Roseanne revival.
I'm Your Girlfriend is a 2016 HBO special--her first for the premium network. Whitney Cummings talks about everything from freezing eggs to dating broke men. I'm Your Girlfriend takes a comedic and analytical approach to breaking gender norms, sexual liberation, and female empowerment. Whitney Cummings special is insightful and hilarious because of how it discusses issues that plague both genders, confirming that when it comes to dating, we're all screwed. Stream Whitney Cummings: I'm Your Girlfriend HERE.
Hannah Gadsby-Nanette (Netflix)
Australian comedian Hannah Gadsby has been part of Australia's comedy scene since 2006. She started to gain even more recognition and fame when Netflix released her special Nanette in 2018. Hannah Gadsby's most prominent work is being a co-writer and a recurring character on the comedy series Please Like Me. The series aired from 2013 to 2016. The entire series of Please Like Me is available on Hulu.
Hannah Gadsby uses her Nanette comedy special as a way to reflect on some critical moments in her life. She addresses difficult topics like the prejudices faced by the LGBTQ community, assault, and mental health. Gadsby effortlessly navigates a blend of traumatic moments, social commentary, and personal anecdotes. Gadsby's comedy style is not unique in its personal approach. Most, if not all comedians, use their own personal experience to construct their comedy, but it's unique in how it feels. Nanette feels like a therapy session that Gadsby allows you to observe and journey through with her. Despite the seriousness of the topics, Nanette manages to walk the dark comedy line with ease. Stream Hannah Gadsby: Nanette HERE.
Kathleen Madigan-Gone Madigan (Amazon Prime)
Kathleen Madigan began her comedy career in the late 80s/early 90s. She has performed standup on late night shows, appeared as a judge on Last Comic Standing, and had HBO comedy specials. Kathleen Madigan made most of her late night appearances on The Tonight Show with Jay Leno, Late Night with Conan O'Brien, and Late Show with David Letterman. In 2016, Madigan appeared in Jerry Seinfeld's web series Comedians in Cars Getting Coffee.
Kathleen Madigan uses her touring experience and family as a major source of comedy. Her 2011 comedy special, Gone Madigan, addresses politics, religion, and Midwestern values. Most of Madigan's humor is observational and includes little stories from her life. Gone Madigan takes a very personal approach to comedy, but uses encounters that everyone can understand the humor in the situation, like touring the Middle East with Lewis Black, Kid Rock, and Kellie Pickler. Stream Kathleen Madigan: Gone Madigan HERE.
Sarah Silverman - We Are Miracles (HBO Now)
Sarah Silverman starred in the Emmy nominated series The Sarah Silverman Program from 2007 to 2010. She also received a Screen Actors Guild nomination for her work in the 2015 drama I Smile Back. Sarah Silverman used to host the Hulu series I Love You, America with Sarah Silverman. Silverman lends her voice to the character Vanellope von Schweetz in the Wreck-It Ralph movies.
Like much of Sarah Silverman's career, We Are Miracles dives head first into taboo topics. She tackles all the big things like sex, violence, religion, and racism. The HBO special features Silverman in an intimate setting with an only 39-guest audience. The setting gives the comedy special an edge as she challenges her audience with her risqué material. Sarah Silverman's bold comedy style makes her one of the most controversial comedians of her time, but also one of the most popular. Stream Sarah Silverman: We Are Miracles HERE.
Ali Wong-Hard Knock Wife (Netflix)
Ali Wong was a writer on ABC's Fresh Off the Boat for a few seasons. Most people recognize Wong for her roles in the Netflix movie Always Be My Maybe and the sitcom American Housewife. Ali Wong's comedic style is often raunchy, unapologetic, and physical.
Hard Knock Wife is Wong's return to Netflix and standup comedy after a two-year break. Her first comedy special Baby Cobra wowed critics and audiences. Hard Knock Wife has Wong once again sporting a baby bump. In this special, she continues to discuss married life and the horrors of motherhood, everything from breast-feeding to smelling a baby's diaper. Ali Wong makes you fall down laughing with her oversharing approach to motherhood woes. Stream Ali Wong: Hard Knock Wife HERE.
Marina Franklin-Single Black Female (Amazon Prime)
Marina Franklin is a Chicago native who has appeared in the HBO series Crashing¸ the movie Trainwreck, the series Women Who Kill, and Chappelle's Show. She was also a writer on the HBO series Divorce. She's also performed at comedy festivals around the world.
Single Black Female is Marina Franklin's first comedy special. It was released in 2019 and addresses topics like not being "woke" enough, the Women's March, interracial dating, being average, and Black Girl Magic. Marina Franklin's Single Black Female hilariously examines the pressures and struggles of being black and a woman in today's politically driven society. She approaches these topics in a way that keeps her from alienating her audience of varying races and genders. Stream Marina Franklin: Single Black Female HERE.
Iliza Shlesinger -Elder Millennial (Netflix)
Iliza Shlesinger made her comedic debut by winning Last Comic Standing in 2008. She also has a role in the 2018 family comedy Instant Family, which stars Mark Wahlberg and Rose Byrne. Iliza Shlesinger reunites with Mark Wahlberg in the upcoming Netflix film Spenser Confidential.
Elder Millennial is the fourth of Iliza Shlesinger's five Netflix specials. Elder Millennial depicts Iliza Shlesinger's life at 35 as a newly engaged woman. The special addresses universal topics of dating, female empowerment, and the millennial experience. Iliza Shlesinger has a wonderfully weird way of doing her comedy that combines voices and characters. She treats the dating world like a fairytale with old hags, and fantasy stories like Lord of the Rings, where a woman's engagement ring taunts others. It's a fun and funny look at the struggles of trying to navigate your own life path. Stream Iliza Shlesinger: Elder Millennial HERE.
Tig Notaro-Boyish Girl Interrupted (HBO Now)
Tig Notaro has made a successful career with her deadpan comedy style. She recently appeared in the movies Instant Family and Lucy in the Sky. Tig Notaro also appeared in Transparent and Star Trek: Discovery.
The Grammy and Emmy nominated Boyish Girl Interrupted is Tig Notaro's first special with HBO. Boyish Girl Interrupted lets Notaro highlight her unique comedic style with a little more playfulness. Boyish Girl Interrupted's comedy comes from personal stories, everything from embarrassing incidents to heartbreaking moments, like her breast-cancer diagnosis and death of her mother. Tig Notaro never misses a beat as she uses physical comedy and snapshots of her life to bring the audience into her world. Stream Tig Notaro: Boyish Girl Interrupted HERE.
These are just a few of the delightful female comedy specials on multiple streaming sites, so there are plenty more women comedians to discover and love.
Your Daily Blend of Entertainment News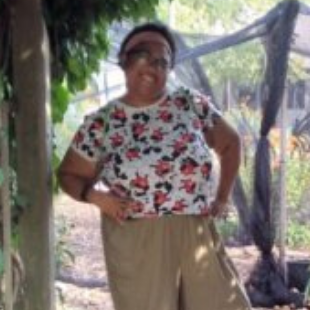 Spent most of my life in various parts of Illinois, including attending college in Evanston. I have been a life long lover of pop culture, especially television, turned that passion into writing about all things entertainment related. When I'm not writing about pop culture, I can be found channeling Gordon Ramsay by kicking people out the kitchen.