6 Times Jimmy Fallon Made Me Jealous Of His House During Recent Tonight Show Videos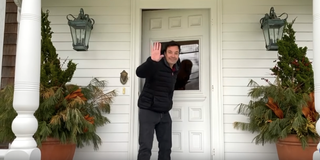 The shutdown of many Hollywood productions had left late night fans bereft of their nightly entertainment options, as all the shows had to close their doors recently to try and keep their employees, as well as potential guests and audience members, safe. Well, many of those hosts have returned in some form to do truncated versions of their shows from home, including The Tonight Show's Jimmy Fallon. And, now that we've gotten a decent look at his home, I have to say, I'm a bit jealous.
Obviously, I expected something rather luxurious for the home of a late night talk show success story such as Jimmy Fallon. Instead, what we've been treated to is the vision that is a seemingly normal house turned into a slightly more adult version of Pee-wee's Playhouse. I mean, really, folks. There are wonders inside of this man's home, and I'm not talking about that basic ol' Mr. Coffee he uses for his morning mud, either. Now, let's take a look inside Jimmy Fallon's home and dream of what could be for our own interior designs!
Jimmy Fallon Has A Slide In His House!
We have to start with the most imaginative and daring feature that fans have been treated to while getting this informal tour of the Fallon manse: the two story slide! That's right, everyone, Jimmy Fallon, his wife, two daughters and dog are not content with using stairs to get from the second floor back down to the first story of the home. In what appears to be a large recreational / music room in the house, there's actually a full-on slide built into the wall. Fallon and his kids frequently use the slide to begin or end the show, which is lovely, but I'm gonna need to see his wife / current camera operator use it soon before I cry foul at her, apparently, being denied the same fun as her family.
Jimmy Fallon Has A Cowboy Section In His House
I bet most of us have heard of people having dedicated breakfast nooks and reading corners in their homes, but a cowboy section is a new one on me. And, honestly, considering all the other cool stuff in Jimmy Fallon's house, I doubt this was set up especially for a special segment of The Tonight Show. You know this wood paneling and cowboy art is around all the time, right? My question now is: how does one decide to implement a cowboy area of one's home? Also, how does one decide just how large such an area should be and where does one commission cowboy art? Answers; please and thank you, Mr. Fallon.
Jimmy Fallon Has A Music Room In His House
This shouldn't come as a huge surprise to any of us, really. Fallon has partially built his career around music, going way back to his days on SNL, and loves to bust out his guitar and sing whenever possible. In the shot above, you can see one of his daughters hanging out at the piano, as well as a (must be child-sized) drum set and what appears to be a tambourine sitting on the counter. I feel like there are probably a lot more instruments located in this house, maybe even a wall of guitars, but, if so, Fallon has selfishly kept that to himself. For shame, Jimmy!
Jimmy Fallon Has Cartoon Cubbyholes In His House
Speaking about the Fallon music room, let's dive into a particular detail that truly serves as a sign of luxury in household storage. It appears that Jimmy Fallon has a lot of percussion and other, smaller, instruments that go beyond the tambourine and drum set. Instead of shoving all that charming equipment into drawers and closets, though, what did he do? He set up special wall-hung cubbyholes for them, that's what! Fallon is no musical instrument chump, my friends. And, to make the storage even more secure he set up Snow White and the Seven Dwarfs to keep a lookout for his horns, kazoos, additional tambourines (You can never have just one!) and whatever else needs to be organized.
Jimmy Fallon Has Leaves In His House
I don't normally give too much thought to wallpaper. Sure, it can be pretty, but it strikes me as a true pain the ass-place to put up if you're doing it yourself. And, yes, I'm including the stick-on, no-glue stuff that's removable in that. But, look at what the Fallon family has done here, people. They've used what appears to be wallpaper to make their ceiling look like a canopy of leaves, which goes so nicely with the rest of the tree-themes in the house. Also, it just really looks peaceful, right? I mean, you won't really be able to mistake yourself for being out of doors when you look up, but it would certainly help one imagine less stuck-inside times.
Jimmy Fallon Has A Tree In His House
Last, but most certainly not least, we get to a major design feature that I doubt many of us would even stop to consider. You see the photo. Jimmy Fallon has a tree in his house, you guys! This is on the second floor, as we've seen Jimmy go from the slide at the bottom to the stairs, which have a handrail that looks like a living, twisty tree branch, to the upper floor where you can see the full tree in all its glory. There's a lot of wood throughout the interior of the home, but who is saying, "Hey, Sir / Madam Contractor, I would like for you to make me a tree and install it in my house. Mmmmkay?" Jimmy The Tonight Show Fallon, that's who!
I think we can all see that Jimmy Fallon and his family love to have fun and play music while they're at home, along with pretending to be tree people in their free time. Overall, I think these are are solid life choices to consider when putting together your interior design palette no matter how large your house is. Most of us won't be able to fit an actual slide in our homes, but maybe you can gather up your artistic courage and paint one on the tallest wall you've got. Sure, I'm still jealous of several aspects of Fallon's (play) house, but now all he needs is a more enviable coffee maker to really take my emotions over the top.
Jimmy Fallon will be doing The Tonight Show from home for the foreseeable future, so be sure to tune in either on the show's YouTube page or NBC. For more on what to watch right now, check out our 2020 midseason guide and Netflix schedule, and you can see all the shows that have been delayed or had their finales cancelled right here.
Your Daily Blend of Entertainment News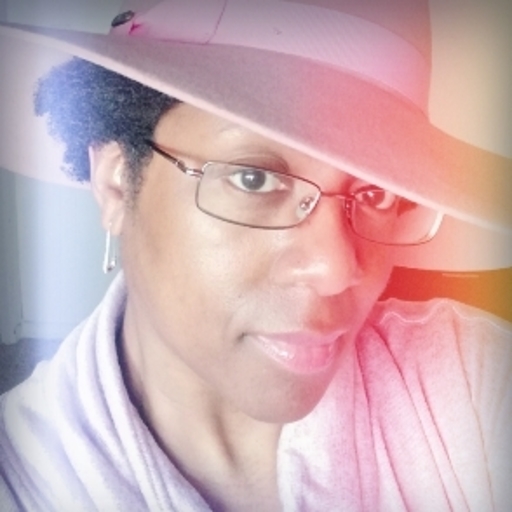 Yennefer's apprentice, Gilmore Girl; will Vulcan nerve pinch pretty much anyone if prompted with cheese...Yes, even Jamie Fraser.